Design Digital Scrapbook Layouts in Photoshop
Traci Reed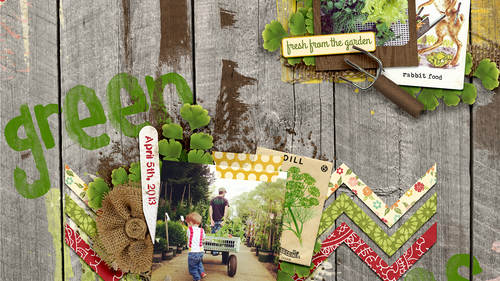 Design Digital Scrapbook Layouts in Photoshop
Traci Reed
Class Description
Traci Reed will teach you how to design a custom scrapbook layout – from start to finish – in Design Digital Scrapbook Layouts in Photoshop.
In this class, you'll learn how to:
Build layouts from scratch or from a template
Create your own pocket scrapbooking layout
Build a page that fits your individual design sensibility
Manage your entire layout design project
Designing custom layouts demands a high level of organization, but keeping track of digital files can feel overwhelming. Traci will help you prepare for the important first step of getting organized. You'll learn an easy organization system you can use so you can always find the files you need – when you need them.
If you're ready to create photorealistic pages that reflect your own, unique style join Traci for Design Digital Scrapbook Layouts in Photoshop and learn how to create pages that pop.
For even more advanced scrapbooking tips check out Shadowing in Photoshop & Layering in Photoshop.
Class Materials
Bonus Coupon - Sweet Shoppe Designs
Traci's Photo Workflow Actions
Ratings and Reviews
Great series of classes! For anyone from beginner to advanced Photoshop user, you will get something from these classes! Traci is a great teacher and easy to understand why she works the way she does. I would highly recommend these classes to anyone wanting to learn tips and tricks from a great scrapbook designer!
I'm currently halfway through the courses, and I am so glad I decided to watch these. I haven't been scrapping for very long, and am mostly self taught through tutorials found on the internet and youtube. I found that various concepts weren't explained to me (how to really use a template, designer intentions, how to use other layouts for inspiration) and so I sort of hit a wall trying to get further in scrapping digitally. This course basically broke down the walls and provided me with so much info and inspiration that I feel really comfortable in taking my efforts further. Whereas before I was thinking that I might always be stuck with a mediocre result :) thank you Traci!!
Student Work