Pregnancy and Newborn Photography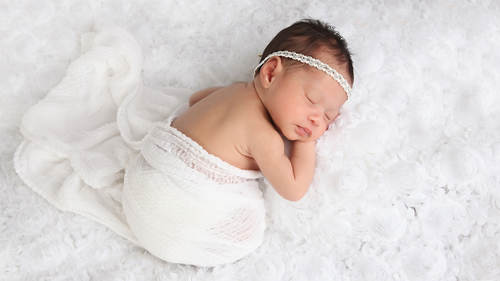 Pregnancy and Newborn Photography
Class Description
Ready to explore the art of photographing mothers and babies? Join Ana Brandt for a comprehensive class on everything you need to know about pregnancy and newborn portraiture.

During live photo shoots, Ana will show you how to work with pregnant moms, babies and toddlers, and new families. You'll learn how to wrap babies and how to work with a variety of props — from buckets to fabrics. Ana will also cover essential techniques for safely posing and photographing babies and toddlers, including how to identify when you need an assistant.

Ana will walk you through integrating pregnancy and newborn services into your existing photography business. You'll learn how to market to new moms and create pricing packages that appeal to both your clients and your bottom line. The skills you learn in this course will give you the confidence and skill you need to give new families photos they'll cherish for a lifetime.  

Reviews
I enrolled in your course because I was wanting to expand my photography business to something other than weddings. I never knew just how amazing and important pregnancy and newborn photography would be. I am feeling so much joy, love, inspiration and the need to do this now; all because of you and this course. You have captured me and led me to believe I was meant to do this type of photography. Thank you for your amazing course, your talents in what you do are unmeasurable! I look forward to learning more from you in the future while watching your course over and over. I can't wait to start this new journey of imagery. Thank you!
I cant believe I got this on sale! So happy with this purchase. The one thing I feel I would have changed is I feel she rushed through the newborn sessions really quickly and spent ALOT of time on maternity. I would have liked to see a lot more of the newborn posing and info versus a dozen maternity. But all in all its full of a lot of great info and I love that its not voice over....it is true time so I can see how she is interacting with the clients. Thankyou Anna I love love love your work always!!
I loved this class! I learnt SO much and I have actually gained confidence with my work from watching Anna. She is a great teacher and I absolutely love her work. This is definitely the best class I have purchased on Creative Live. Thank you! :)