Circuit Bending: Making Music By Rewiring Toys and Devices
Connecting Wires to the Board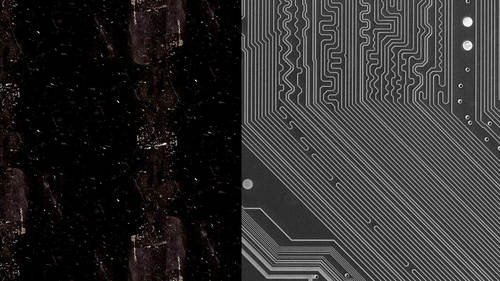 Circuit Bending: Making Music By Rewiring Toys and Devices
Connecting Wires to the Board
Lesson Info
Connecting Wires to the Board
Okay, let's get down to business here. So I have eight wires all set up. I have, ah, green and black. I'm going to use. I'm gonna alternate between the two. Uh, it'll make it a little easier to keep track of. Now. What I'm gonna do here is I'm gonna sought Are all these wires coming off to the sides? Um, and then well, about half of them going off the left side and half of them going off to the right side. Because I'm gonna put the switches on either side. I'm just gonna kind of aim in that ballpark for now. I could do some adjustments later. Ah, and then what I'm gonna do is as soon as I saw her one down, I'm going to use some scotch tape or not. Scotch tape. What kind of tape is this? I don't know. The kind of tape you can write on really well. And I'm gonna right, I'm gonna label Ah, the wire. According to the chart that I made earlier eso that later I can connect the switches. So first step right now is I'm just gonna connect the wires to the circuit board, and I'm gonna connect th...
e switches later, so I want a white label them as I go. So let's do our 1st 1 So I'm gonna start with black wire. So the 1st 1 on my list is a one which is right. See here, Here. Right? Yes, it is that one. So I'm gonna dio kind of tricky with my microphone here. But now a lot of the time. Here's the trick. A lot of the time you don't need any sauder because there's already saw her on there. That silver stuff is sauder. So what I could do is I can see if I could just jump right onto it by touching my iron to that sauder heating it up and trying to get my wire in there. Almost. Okay, this is a little tricky. So I'm gonna need to shorten the part of this that stripped because I need it really tiny for this one because I don't want the exposed wire to touch anything else. And if I laid off to the side, it's gonna Okay, let's try that one more time. Gonna leave this right down there. Just touch the iron to the sauder. That's already there. no. See if I can get it to stick. Okay, I'm getting it to stick a little bit, but it's not working. Great. So I'm gonna put some sauder on it. Now if you only have two arms. Like most people, what you can do is you can separately put a little sauder on the wire. Okay, So that soldering iron was actually my old one. And I'm gonna There's a reason I have my old one out. Not that I'm gonna get to in a bit, but, uh, really, it's not getting hot enough to do this, so I'm going to my other cheap soldering iron. Both of these are super cheap. And let's try it now. So without putting any sought around there, let's see if I can get it in there. Now that I have a better soldering iron, I'm melting it. But I'm not quite getting it, so I'm gonna use this technique again. Just putting a tangy bit of sauder on the wire. You don't need much. There is just, like a little tiny drop of sauder there. You probably can't even see it. So now that it's on the wire, I'm gonna put that on the spot and try to melt the Sauder to this spot. There we go. We got it. We're on there. Right. Okay, so give that just a second to cool off, and then it should be pretty sturdy. When it's on there is good. It is gonna be Make sure it's not touching anything else. Ah, and then we're good to go. So I'm gonna finish up all these and, um, make all of these connections, aiming them off to the side for now. Ah, and then I'll jump back in and show you what? I'm all done. Okay, so here we are. I have all of the wires connected to the board. Um, a couple things, a note. So what I did is I took the 1st 2 in my list, and I sent them going off this way. That's these four wires I took a second to and send him off going that way. That's these four wires labeled them all. So once is a to s so that I can get to the other end, and I know what I'm doing. Um, now, if you remember, there was a couple spots where I needed to, uh connect multiple wires to the same spot. So that's like here. You see, there's two coming off of this top one. I'm not sure you can see that, but and they're just stacked on top of each other. And then there's kind of a glob of sauder on them. There's another one down here, right there. Um, where there's, like, a little glad Now if you needed to connect a whole bunch, what we would do is we would connect one wire to a little break out board. You can buy these little boards that basically have one slot, and then you're like one slot and then a piece of metal that connects him to a whole bunch of other slots. So you connect one wire to that slot and then a whole bunch of other little wires to that, and then those would go to the other point er to the switch so we could do that. So now that I've got this all set now, the next thing I want to do is figure out where the switches air gonna go. That's going to be really hard, because, um, there's not a lot of free space on this board, and I'm gonna need to, like, punch a hole out of the board and get those switches in there. And then I'm going to try to reconnect it and close the whole thing up and try to make it look as normal as possible. It's gonna look a little Frankenstein and weird, but that's OK, so, uh, onto that
Class Description
 In this class, we'll talk about what Circuit Bending is, and how it works. We will get physical and actually bend an old keyboard, going through the process step-by-step. In the end, we will have a cool new keyboard capable of brand new sounds. We'll even make a track with it.

In this class we will hit the road, going to some thrift shops to look for bendable instruments. We'll do some time-lapse videos of taking things apart (complete with Benny Hill), and we will melt down some Spongebob Squarepants. Join this supremely weird class to see how it all unfolds.  

Reviews
I am a complete beginner to this topic and I enjoyed watching the free live stream of this course. It taught me enough to get started with some ideas, although I anticipate I'll have to follow up with other YouTube videos to ensure I understand enough for different kinds of toys and techniques. Thanks!