Communicate On Purpose
Step 1: Peak Experiences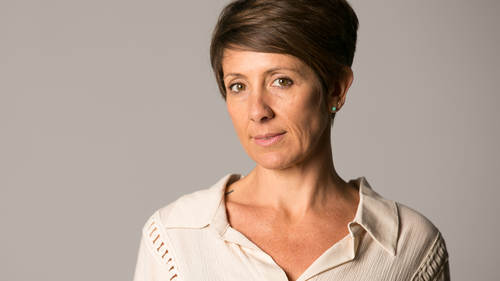 Communicate On Purpose
Step 1: Peak Experiences
Lesson Info
Step 1: Peak Experiences
What are one to three peak experiences you could call on from your life? One to three peak experiences. I'm off my timeline here, but I wanted to talk about what peak experience really is. Think about peak experience is, I really like this. So this is a Maslow definition from Abraham Maslow, the guy that made the Maslow hierarchy of needs. Yeah? He says, is that funny to you? You know. The thing. It's like that little triangle thing. Yeah. So he says that it's an experience in a rare, exciting, oceanic, deeply moving, exhilarating, elevating experiences that generate an advanced form of perceived reality and are even mystic and magical in their effects upon the experiencer. So on you. I think about this as like the moment where you may notice that you sort of reached a full potential. Now this isn't about, like my peak experience is I went bungee jumping. Or I did base jumping. Or, you know, it doesn't need to be some magical, fantastical athletic achievement. It could be something tha...
t's very personal and quiet for you. It doesn't have to be big in the eyes of others. It has to be big in your own eyes. So this is not a competition for extreme sports. I'll just share mine. Mine is my purpose in the sky. So when I was about, I started doing this work, I don't know. I was pretty young. And I think I was like 27. And I had the fantastic opportunity for the first time to go to Hong Kong and teach a class. And I thought, Hong Kong. Oh my. Ahhhh. I grew up in northern California in a rural community. My family settled there in and very few of us have left. And I kind of really wanted go somewhere. I wanted to see a bigger world. I wanted to grow my perspectives. And I wanted to kind of do something important, you know? So I remember landing in Hong Kong, my client got me a car. You know, I had never had anybody pick me up in a limo. Drop me at, I remember, the JW Marriott, very fancy pants. The moment I moved in, the moment I walked in, I don't know how this happened, but everyone knew my name and I checked in. My bags disappeared and then rendezvoused with me all of a sudden on the 26th floor. I got into my room and unpacked and then I walked to the corner windows and opened the curtains and just looked out over this incredible view of Hong Kong with the big hill behind me. This big green hill behind me. And then the city and the waterway, and I just had this overwhelm of like, oh, my gosh. I did it. I got off the farm. It's officially happened. It makes me choke up just thinking about it. And it was a quiet moment, you know? Who cares? I checked into a hotel. Anybody can stay at the Marriott. There's a million members at the Marriott. Big deal. But for me if was very, it was a very important moment and I felt so compelled by it that I opened my machine and hunted down an old professor I had in college who was the first teacher in my adult learning life who asked me the powerful questions. What kind of impact do you want to have in the world? Not just what do you want to do but what do you want to change? What do you want to impact? And I thought, uh, Professor Benito, I was like Dear Professor Benito, guess where I am right now! You know? So that for me is my peak experience in the sky. So what I'd like you to do right now if you have your sheet in front of you is turn to one another. Maybe we'll go like this, we'll do like the two of you, please. And we'll do the two of you, please. And we'll do the two of you. So Jess you can turn around and there you go. If you have to, I don't know how you'll do that but you'll figure it out. And the two of you, please. And just take the next minute and a half and just identify, you can jot down a few notes, and share like one to three peak experiences each. If you only have one that's okay. No problem. Go ahead and do that now. Now for those of you at home, you're gonna do the same thing if maybe you're watching with a friend, which would be kind of amazing. It would be like creative live and chill, but not at all. Yeah, so you're gonna just jot down a few notes about one to three peak experiences that you've had in your life. Go ahead and do that now. I wish so much we could do 25 minutes just on this question. Because it's so fun. I mean how many of you as listeners were like, yes, I love this story, right? I love hearing these stories. They're so fantastic. Okay great. So I'd love to hear just, I don't need to hear the story from you. The name of mine was sort of my trip to Hong Kong. Really, I'd love to hear just if you had one line you could say out loud what the name of your story would be that would be great. My story would be finding the peak at rock bottom. Oh, there it is. Okay, pass the mic. Who's next? Anybody else? What's your one story? Being myself. Okay, and there's a specific moment in time attached to that where it happened where it was real. Yes. Yes, great, yeah that's, when you think about peak experience, we want it to be very specific like my example before because that can give you some clues into what might be going on in and around that moment and you'll see the other prompts are related to that. Anybody else want to say what their, what the name of their story would be? Finding and using my voice. Okay, great. Anyone else want to say what the name of their story is? My life is well-used. Well-used. Fantastic. Good so a lot of these are big. I know I called mine My Trip to Hong Kong, which doesn't sound very big, but you can tell the story about it was very big for me. This is big stuff we're playing around with here. So I know I only gave you a minute and a half there, but if you have these, you can of course, later journal these out, you can find each peak story and really write them all the way out to see if you can find some themes here. But this is a great place to start. These are moments that are important to us, so they're a clue into like what our purpose might be.
Class Description
Good communications skills are important for everyone to have, but for leaders, they're mission critical. When you're at the executive level, every time you speak and every moment you're on stage you have the opportunity to either catalyze or erode your organization's culture.
Dia Bondi has helped executives and leaders across the globe use their crucial communications moments to strengthen their voices, increase their impact and make their audience believe. This course will help you hone your communication skills so that you can amplify your message, push your mission forward, and set you and your organization up for success.
In this class, you'll learn how to:
Figure out your personal story and link it to your company vision, mission and strategy.
Develop and infect your organization with language, lessons and mythology.
Stop explaining to your audience and start getting them to believe in themselves and what they're doing.
Get truthful feedback so you can improve your message.
Find mentors, coaches and trusted partners.