5 Things to do During Market Correction
David Bach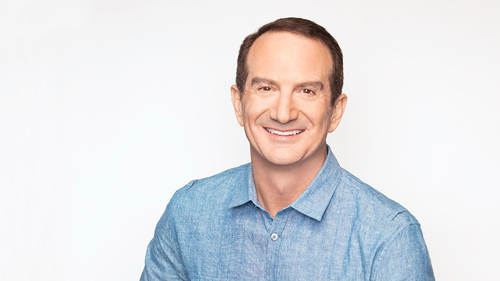 5 Things to do During Market Correction
David Bach
Lesson Info
15. 5 Things to do During Market Correction
Market corrections are normal and happen throughout history. David advises on what to do on your own or with your financial planner or advisor.
Lesson Info
5 Things to do During Market Correction
five things to do during a market correction. Number one is be patient number two. Don't overthink number three. Fight your instincts. Your instincts when the markets go down is to get out. You're in pain. You want to get out of pain. You want certainty. Certainty is gonna cash. Certainly in the market can hurt you. You won't be diversified. You should work with a financial violence. Once you've got real money, you get ready to retire, work with a financial wiser, find a fiduciary who has gotta put your interest in their your interest first and have a real financial plan. Remember, it's decades, not days. Which takes me mistake number two waiting to investors. Not work. I really hit this hard earlier, but waiting to investors not work. I showed you this chart. It's in the back of a lot of Dr Today's the day to start. Like if I can implore any of you directly at home right now, today's the day to start. Look at this chart. If you weren't in the first part of this class, look at this cha...
rt. $300 a month. That's not a lot $10 a day starting at 25. Those you were young, you could have $1,913,000. You put your money in the large company stocks and the market desert has done the past. By the time you reach retirement, If you wait till 35 you still get a male money. But now it's $684,000. If you wait till 45 it's two or 30,000. If you wait till 55 62, by the way, the person and 55 if you go another 2030 years, you're gonna catch up. Just gonna catch up later doesn't mean you shouldn't do it, right. So 2nd 3rd biggest mistake. Not saving enough does not work. You gotta save more. I say more, most important decision. You're gonna make us how much you said I'm gonna show you a little. This isn't smart. Women finish rich. This is a true story of two women who came in my office back in the days when I was a financial adviser. They came into my office together to talk about retirement. This is not the real pictures, but Betty came to build the same company, and they both started the same time. Betty put 4% in her 41 K plan. She came in my office and she said, OK, well, can I retire? I looked at her. She's in her fifties. Has it? Will? Not yet. You've got $3000. You're not really done yet. Her friend was. Arlen said that Betty came in and again, same meeting. They came together. She put 15% away. Should 1,027,000. Same place, same company, cubicle side by side, basically the same income and the same job. Best friends. For 30 years, Betty was able to retire, and Lynn said to me, I'll never forget it She said, You know, I started saving the retirement plan, but I didn't feel like I could save more than that. Maddy's parents said to her, You can't afford not to. They both started at 4%. Betty had those annoying parents, said you should save more and got her to change it like the second or third year the company and that made all the difference. If Onley one thing comes from our time together today, if you've got a 41 K plan. Go change the percentage that you're saying. Which takes me a question. Number four. Taking too much risk does not work. I really wanted to highlight the top of the pyramid because what I don't want you to do is work really hard. Make money and heaven will go away. One of the greatest rules of investing is don't lose money. Don't lose money to hold his money. Treat the dollars that you invest like the mountain room. You remember how much time you've traded for that money? When my grandmother invested the first year, she lost everything she got. She told me I got my stock tips from my friends and all my friends were poor. So then she went back and said, Ok, now I need to learn how to invest. Now we need to dig classes now. I need some rich mentors. She found them over time and got smarter. Don't take too much risk with your money.
Ratings and Reviews
Great class! Concise and powerful! Wish I knew this 10 years ago.
Very helpful and inspiring
I thoroughly enjoyed the course love it!
Student Work