How Much do You Need to Retire
David Bach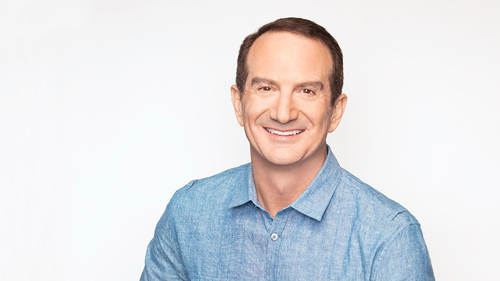 How Much do You Need to Retire
David Bach
Lesson Info
10. How Much do You Need to Retire
How much should you save and invest or, as David says, pay yourself? See what you should be saving at 30, 35, 40, 45, etc.
Lesson Info
How Much do You Need to Retire
How much do you need to retire? Let's talk about that. This this happens to be. By the way, this is the number one question that Americans have about money. How much do I need? How much do I have? I'm going back again to fidelity here. This is Fidelity's commonly referred to statistics of what they tell people you should have. So 30 they say. You should have one times your annual income and 35. You should have two times your annual income away in a retirement account. At 40 you should have three times I have 45. You should have four times is 56 times. So let's say you have, let's say, make 100 year. They're basically telling you at 50 you should have 600 gram. Let's say you make same thing. You're 55 it seven times it's 60 it eight times in 67 ist Stand on. Now it's still different for everybody. The only way you get to these numbers did you become financially selfish. So paying yourself first. Another way to show this to you is if you go on a pay check and you don't pay yourself first...
who gets paid first. Uncle Sam. Federal tax. State tax. So you want to save again? One hour day of your income invested automatically four life. I just thought I'd show you like real world stuff. This is in the on mag Familiar book. Dead broke. Here's I'd be dead broke. Dont pay yourself first Poor. Think about paying yourself first. Don't actually do it. Tell yourself someday Middle class heres the middle class number 5 to 10%. That's not enough. Um, upper middle class 10 to 15% period would be rich. 15 to 20% rich enough to retire early. It's 20% or more Everybody's is It is trying to move towards the fire movement is 25 30 35 40 45 When I went and wrote the automatic millionaire Originally I lived in San Francisco and I used to get my hair cut in a place called Sam's Cut. It's $12 haircuts in San Francisco in the marina, and the guy who cut my hair was a guy named Guess what His name was Sam. Sam was from Vietnam, so his name wasn't really Sam and Sam, literally like quote came over on the boat at 17 years old, without a literally like nothing like you think he told me that lesson $75. And he said So he knows I'm doing this book Fionn, Mac, Milliner And he knows I'm about to go on Oprah and I'm still excited about this. He's been coming here for years. He's like, So what's in this book of yours? And I told him, Well, basically, I'm on a mission to teach Americans to pay themselves 1st 1 hour day of their income. He's like, Well, what is that? What's when I already have your income, like 10%? He just busts up laughing. He goes. You wrote a book to teach Americans and tempers other income. Are you kidding me? It wasn't go. Yeah, cause murders until he goes. Do you know? My mom told told me What kind of you know? No sandwich. Tell you? She told me I should live off of 10% of my income. She told me When you get to America, you live off 10% of your income and you saved 90% because you know what I did? He said that was crazy. I lived off of 25% of my income. I saved 75%. I was wild and crazy. I mean, my gosh, I was in America, he said. For the 1st 2 got seriously because for the 1st 2 years, like I literally ate. But Anna's and Rice, he's like I washed dishes. I slept in the back room of a restaurant that I worked at. When I met, Sammy was still young, like his late thirties. He owned three hair salons, a lot of real stick, and he's like in today I live off 50% of my income. But don't tell my mom, so it's just It's a different philosophy, you know? And the thing is, you got to make a decision all the way. It's gonna come down to you, Sammy Decision or not. Listen his mom, and not live off 10% bloody saved a whole bunch of money
Ratings and Reviews
Great class! Concise and powerful! Wish I knew this 10 years ago.
Very helpful and inspiring
I thoroughly enjoyed the course love it!
Student Work