Start Early, Start Today
David Bach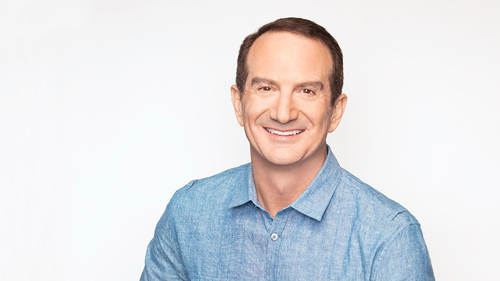 Start Early, Start Today
David Bach
Lesson Info
4. Start Early, Start Today
Early retirees don't all start with six or seven digit annual incomes -- most started saving and investing early. David shares a comparison of how early planning can immensely impact your retirement savings.
Lesson Info
Start Early, Start Today
This is what happened to me to change my life. I saw a chart. I saw a chart, those in the book, the lot a factor. And this chart was handed to me in training to be a financial adviser. So in I worked in the World Trade Center. That's where the training glass Waas I worked at Dean Witter Reynolds, which became Morgan Stanley. I lived in New York City and is a part of training financial virus who have been successful come through and they share their wisdom. So this gentleman came through and he said, and he basically spoke for an hour and he said, Now here's the thing, All of you in this room, all of you young kids He said, I know you're not gonna remember anything I just said, but I want you to remember this. He said, I want you to take the chart out that I handed to you this chart he said, Notice that if you were to save $2000 a year and you started it in 19 if you were to save $2000 a year starting at 19 and never put, just save until 26 never put another dollar away in an IRA accou...
nt. Thats the reason is 2000 is. That's what the irate tax rules were in 1993 and you just left. Never put our dollars just left alone. At 65 you could have over $1,035, he said. Now, is anybody in the room? 19? Nobody rules he said. How many were in the rumor? 26? A lot of this work. A lot of young guys in this room I was was actually 27 36 in the ones, too. Yeah, he said. If you go and save $2000 and you do this every year until 65 you're also going to do very well. You're gonna $883,000 still out money. It's very interesting that you notice that this person doesn't catch up. This person saved every single year and doesn't catch this person. This, by the way, I'm gonna get off camera for a second. This is the chart that my son, who's 15 looked at it and said, Wait out, I'm I'm not 19 15 you need a new chart. Yeah, actually, that charters in one of my other books, you need a new chart that shows 15 but he's like, so all have what? Well, I have my you'll actually have over two million. So he took his calculator out. He goes $2000 a year, his $5.41. That actually is the price of a cup of coffee that actually is a lot of actor. So I'm 27 on like I have to a least. So he says at a bare minimum, guys and some gals you need go open up an IRA account and put at least $2000 a year away because you'll get to 65 you'll have some financial security. And they said, Look, we make a ton of money being a financial watches. That's why you're all here. There's no reason for you to save $2000. You should be saving 10 times this ultimate. Ultimately, you should have millions of dollars by the time your retirement. But then he says something that's immediately got my attention, he said. But let me tell you a little dirty secret about the financial service industry, he said. Most financial waters don't have a pot to piss in, he said. So when you go back to your office and the average adviser in that office, who acts like they know everything, who's in their fifties, they're broke. They're broke because it's like the cobblers. Kids have no shoes. They did. They helped their clients manage money. Who did everything right, but they're not doing everything right, he said. I'm 61. I'm retiring next week and he goes, You know why I'm retiring at 61? Because I'm rich and I can And I've worked with all these retirees in bunch of them dropped dead in her sixties. And so I'm done in Today's my farewell party, and it was like he dropped the mike and he's like and all of you can be rich, too, and everybody in the room stood up and gave this guy a standing ovation. And he said to take this chart back and use it and then show what your clients can get their kids involved. Nobody got standing ovations and training, but that little chart was the catalyst that got me paying myself first in using IRA account. This was the second chart similar idea showing you what happens when you start early or when you wait. So this chart shows the mat checks $300 a month. That's how much a day, by the way, $10. Most people can save $10 a day. Would you agree? How many would be that most people could sit most, if not everybody? Most people who save $10 day yes, Okay, 25 at 65 with 10% rate of return is $1,913,000. That's what. Wow! Now wait till you're 35 in $684,000. Wait until you're 45. It's $230,000. Wait until you're 55. It's $62,000. Here's how the real world works for a lot of people, not everybody, but for a lot of people. 25. Most people 25 are not thinking about money. At 35 they're hearing about money. 45 There worry about money and it 55 there had prevented waiting, and when you look at these charts, you know why. Because too many people start to get serious about the personal finances down here, so the sooner you start, the better it could be. I wrote the lot a voucher completely intentionally to reach young people to reach the million strong of Generation Z and generation Y and the millennials. 77 million millennials bunch of you about to graduate, too. The lot factor is the ultimate graduation gift. Anybody who's watching this and you're 55 you've got kids. And you're like, Oh, just I had known this when I was young by this book, just to show them this chart by this course, just to show them this chart this chart of your teacher take this chart. And in any class, you could be an English teacher. A math teacher assigns teacher, take this chart and show this to 1/9 grade class or 10th grade class or in 11th grade class or 12th grade class. Because it's frickin black and white that the beauty of money is it doesn't know you. It doesn't know what sex you are. It doesn't know what color you are. It doesn't know who your mother Waas doesn't know who your father was. Doesn't know where you live money doesn't care. It's math. Money is math and the beauty of math to make you rich. It's basic Mac. If you can do basic math like what's 10% of a dollar? It's a dime. That kind of basic math. That's all you need to know. To be wealthy, I'm gonna explain, but compound interest is just basic math. This is another chart in the back of the book now the whole books story. But this chat This is a chart in the back of the book. I can just show a basic math. $5 a day, $10 a day, $20 day, $30 a day. I'm gonna teach you this thing called the 50 20 Formula 50 20 formulas for people want to retire early. You want to retire early in 20 years, $50 a day in 20 years at a 10% rate of return, which is what the stock market is average since 1926. So if you bought an index fund and left it alone and we get the same rate of return since $50 a day in 20 years is $1,139,000 $50 a day in years. His three million, 390,000 in 40 years. It's 9 million $486,000. You just pick your number and go through these charts. And later I'm gonna give you other rates of return because it doesn't have to. You don't have to have a 10% rate of return. You definitely have to save 10% savings. That rate that matters the most is your savings, right? How much money you're keeping?
Ratings and Reviews
Great class! Concise and powerful! Wish I knew this 10 years ago.
Very helpful and inspiring
I thoroughly enjoyed the course love it!
Student Work