Location, Posing, Execution
Roberto Valenzuela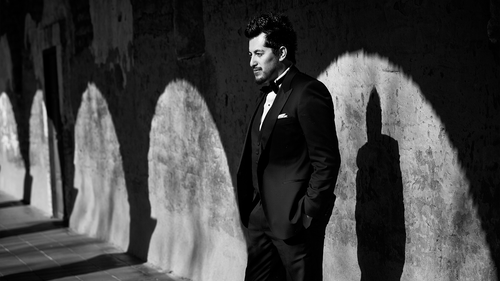 Location, Posing, Execution
Roberto Valenzuela
Class Description
How do you handle shooting a wedding in a less than perfect location? What's the best way to get the perfect pose for a special image? Join international award-winning photographer and Canon Explorer of Light Roberto Valenzuela as he shows you how to take the guesswork out of maximizing your location and determining the best way to pose your subjects.
In this class, Roberto will show you​:
How to identify the elements at a location you can use to enhance and the ones that you should minimize and avoid
The best way to look at posing by arranging each body part until you have the pose you want
The way to practice and use his methods to create your own style
By the end of this class, you'll be able to approach your next wedding with ​confidence.
Summary
(Generated from Transcript)
Theme: The theme of this class is location, posing, and execution in photography. The class focuses on how to utilize different locations, elements, and lighting techniques to create impactful and visually interesting photographs.
Learned Topics: Students will learn about the importance of understanding the struggles and frustrations of photographers, common struggles photographers face in terms of location and lighting, improving posing skills, the significance of continuous learning and evolution, understanding the language of photography, making work stand out regardless of the economy, and the role of talent in becoming a successful photographer. They will also learn about transforming objects in a location to create interesting backgrounds, using patterns and repetitions in a location, considering colors in the background, utilizing shadows and reflections, balancing background and subject clothing colors, and practicing location vocabulary.
Benefits: Learning the topics in this class provides students with the skills and knowledge to improve their photography. They will be able to create unique and visually compelling images, effectively communicate their vision through location, posing, and execution, and adapt to different photography settings and challenges. By understanding the struggles and frustrations of photographers, they will be better equipped to overcome obstacles and find creative solutions.
Class Materials
RobertoValenzuela_LPE_Charts.pdf
Roberto Valenzuela creativeLIVE Keynote Slides.pdf
Ratings and Reviews
Im a freelancer and have studied photo school several years ago and also been working as an assistant for a few years. I think you always have things to learn and keep you from getting stagnant in photography, and i find creative live is a great source for that. Been taking some of Lindseys classes and watched several others from Sue Bryce as well as other classes for equipment and about shooting people in general. I always read what others have said before to avoid any classes that are not informative etc or have a teacher that leave out too much, i was drawn to what people said about Roberto walking the students through the shoots and that he had this great system you could use and take with you when you go forward. I actually never heard of Roberto before but were mainly interested cause of what he was teaching here. I have now watched almost the whole course and first of all let me say i do recommend it a lot. Its a great system to use in my opinion, and i have learned some great stuff to think about that will enhance my own photography, and its a great reference to go back to when you need it. Roberto as a teacher is relaxed, intelligent and has great humor that i can relate to. So you you are not "bored" which is also very important, he keeps it interesting. Some things that i did not like about his way of teaching was that he was a little too impatient at times when the students tried shooting themselves , he reminded me of other photographers i have worked with in past. They were also very impatient sometimes when people around them were moving to slow for the shot to get done etc. I understand during the course the students had limited time to get every shoot done. But many times i was frustrated with that Roberto almost always stepped in too early to "help" them out but instead kind of took over telling them what angle would work best or what light that should be used. It was almost as he wanted his system to show up as flawless and felt as he was scared letting the students try it out on their own because that would somehow show a flaw in his system. I would rather have had him let them try first and later he could come in and suggest the different angles and light. But now many times he would take over and also take his own picture and pointed to the strengths of that picture and why it worked. Still, you learn because he explains at the same time, and walk you through everything. I just find that you would learn even more letting the students fail first or do it right on their own. Also sometimes he would choose a location and say: You can use this wall and these props etc, then when the student would start he would suddenly limit them and instead tell them what to use and how they should crop so that the location itself would not make much difference. Otherwise though, great course. I think i would buy another course from Roberto as well if it was something i needed from it.
I have seen many of the creative live workshops, and attended many great workshops by photographers, including Jerry Ghionis. It was Jerry's wife - Meliisa Ghionis who suggested that Roberto's course on creative live should be a must see. This course was by far the best on creative live for improving your photography of couples, it is just brilliant and has improved my photography in leaps and bounds. There are many great photographers, but most do not know how to pass on their knowledge to others - Roberto is the exception I would consider this course a must see for any wedding photographer, no matter what your experience.
Love Love Love this class!! The way Roberto integrates class participation into his teaching is such an amazing teaching technique! CreativeLIVE has some amazing teachers, I have learned so much from many of them, but Roberto's "hands-on" approach put's the on-line audience in the moment. Very captivating teacher! By far I would say this is one of the, if not the best photography class I have watched!! Thank you!!
Student Work