From Images to Art: Storytelling in Wedding Photography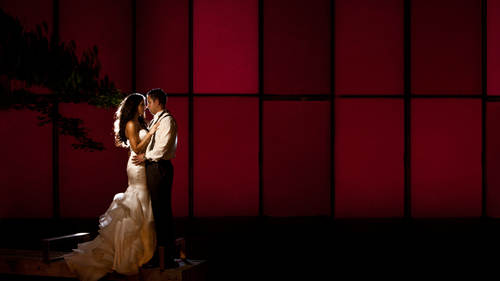 What techniques turn a single wedding photograph into a powerful, multi-dimensional storytelling tool? In this captivating course, professional wedding photographer Jim Garner will teach you how to transform your photography business by thinking like an artist.
Jim will share hard-won industry secrets — learned from decades at the helm of one of the nation's leading wedding photography studios — guiding you through the creative journey from picture-taker to storytelling. You'll explore tools and strategies that will make your workflow more streamlined and your studio more profitable. During live action photo shoots, you will watch Jim's "story shooting" philosophy in action — as he demonstrates how posing, shooting, and lighting contribute to the strength of the visual story.
By the end of this course, you have a full grasp of the art of storytelling and be able to apply this new way of thinking to every aspect of your business.
Reviews
TLDR; DO NOT BUY THIS COURSE. Being a long-time patron of Creative Live, I purchased Jim Garner's workshop after watching a few hours of Day 2 (when he was shooting). I really enjoyed watching him work with the couple, and was interested in his concept of marketing your product as Art. Watching this entire workshop, has been full of disappointments to me. Day 1 - About 60% of day 1 was spent talking about what I'm going to receive from this workshop, and why its taken Jim so long to put this workshop together, rather than teaching. And the remaining 40% seemed extremely hurried and rushed. So much so, that he really wasn't able to finish taking us through his entire slideshow on day 1. The lofty promises and the rushed teaching made for an extremely disappointing Day 1. Day 2 - was a complete advertisement of all the partnerships Jim has. I do understand spending some time focussing on partners - I do live in the real world - but honestly, beside the shoot, I really received no value out of Day 2 either. Each time he mentioned his Transformational Toolbox, it drove me nuts, because I felt like the whole workshop was just an advertisement for this damn toolbox. Where most CL tutors show generosity and share their slideshow, and additional items with us on purchase of the class, Jim simply showed me the way to his partners (the lights, the bag, the albums, the large prints) and his 'transformational toolbox'. Day 3 - But still I pushed through - because I was super curious about the Album Design + Photoshop day. I'm guessing you know by now where this review is going. More speed teaching and rushing through slides. And that friggin' Toolbox. 'All this stuff I'm flying through? You'll get it if you purchase that toolbox of mine.' Again, I didn't learn much from Day 3 either, which is really what I was most excited about. "I'm sorry I'm flying through these slides so fast - If you purchase the Transformational Toolbox, we go into complete details and you'll be able to understand this stuff so much better" were actual words uttered on Day 3. I mean, come on! Why are we purchasing this course in that case? The one positive that was really great about the course was that 1 night-shoot that was included. I feel like I learned a lot from that. I've ALWAYS loved each and every course I've watched and purchased on Creative Live, so I guess it was time for a lemon, but this course was so terrible, that its upset me sufficiently to write this review. I feel like I learned nothing from the course, besides the fact that Jim is super successful and has amazing relationships with his suppliers and his clients. How nice for him. I feel like something should be done. Either Jim should do this course again, but this time be fair to the Creative Live process and to the students, and we should all get to download it for free, or additional videos should be included in this download so we fully understand what's being taught, or something else. For an instructor who promised sooooo much, this course fell far short of my expectations and understanding. While I don't want to negatively affect the sales of this course - I feel like its just not right that other people purchase this course and spend so much time away from their families watching something that's so full of fluff and pure product placement.
LOVE LOVE LOVE all the bits on how to create a wow shot without stressing about getting it/catching it by chance. So SPOT on!! A little bit of planning, a little bit of vision, and great ideas/recipe for amazing "wow" shots that are prompted and genuine (unique just like the people we shoot), rather than stressed over and chased. :) Amazing video!! :) Thanks Jim Garner!!
This is such an amazing course. It is my first purchase that I have made with Creative Live and I couldn't be more pleased. Jim shared so much information and so many insights. It's great to be able to watch the segments over, picking up something new every time. Taking volumes of notes! I am starting to implement Jim's approach to photography—storytelling. I am just starting out in wedding photography and am so excited to have found this gem tutorial! I would highly recommend this to any photographer who wants to take their work from photographs to art.