Now I Lay Me Down to Sleep
Working with Headquarters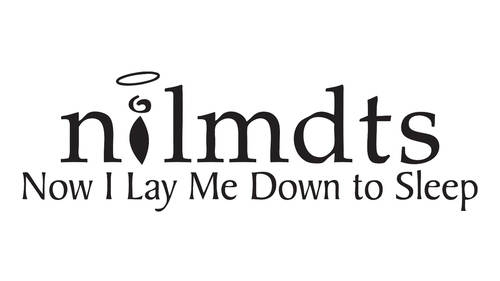 Now I Lay Me Down to Sleep
Working with Headquarters
Lesson Info
Working with Headquarters
All right, We're gonna turn the time. I'm gonna actually step out, and we're gonna turn the time over. Toe Heather Copus gather is actually from staff. And now I lay me down to sleep headquarters. And what we really want to do is make sure that you understand that our headquarters we have an amazing staff and they are there to help you. That is why we require a full time paid staff because the phone rings constantly off the hook and the questions range from I can't find my photographer to This is my first session to How can I help? And so she's going to give you just a quick overview from staff side how things work and a few things that I think would be helpful to know. So, Heather, if you want to come on out and I will come back in a bit. Yes, this one. Well, hello. My name is Heather Copus. I am the membership coordinator at now. I lay me down to sleep. It is my privilege to present with you today. Probably nice to have a different face on screen. I'm sure of the Sandy. You're gorgeo...
us. But so today I want to provide a little introduction about the headquarters. For now, I'm down to sleep, were located in Centennial Colorado. We have a very small staff currently of six, that are here to serve you. We are really available for you. You can call it any time you can email it any time. We're here to answer any questions that you may have any concerns that you've come across. If you have happened to have a great story you'd like to share, we would love to hear that as well. Just know that we're here for you. You are not alone. So no matter wherever you may be, wherever you are providing a session for now you let me down to sleep Were there to help you out. Now most folks reach out to headquarters through our website and I know many of you have tried to get on today through a website and it's a very busy site today, so thank you for that. But we have five primary sections that are of on the most popular for our membership, and we'll go through those today. One are the primary sections where you will need to go also where you need to go. If you're interested in applying to be a volunteer, how to cite into your member account all the member resource is available to you and then, of course, logging your sessions. You see her on the screen. We have three primary sections the family section, a photographer section and a medical section for families who are interested in finding out a little bit more about our program and our services. Maybe how to find a photographer or to find a support forum for families. You will go to the family section. You can go either through the picture of the family were up above where the link says families on the far right. We have a medical section for all of our wonderful medical hospital personnel. This is really a great location of full resource is of our paperwork that you'll need for our sessions. Opposing guide for the hospital specifically as well as ah frequently asked questions by medical staff about our program, HIPPA laws, all sorts of different requirements that we have. This is a fantastic, fantastic session that you can go to find out that information and of course, our most popular our photographer section right there in the center again, clicking on the picture or up above in the length of, says photographers. If you are interested in volunteering as an affiliate photographer, us. You would click on this picture or link, and you'll find out information about what the services entail. Now, if you're interested in actually applying, this is where you'll go next, right up above what we see circled in red, says Volunteer. That's where you'll click. No matter if you like to becoming a feeling photographer, a community volunteer, a digital retouch, artists or simply a journal voluntary helps us around the office. You will go to the bonnet your link. You will apply their every person who helps us out as it on the chair must go through the application process because of the confidential nature of the work that we do. This is super important for our legal aspect of what we do. So please go through the volunteer linked for more information. Now let's say you volunteer, you have applied. You've been accepted. Now what? Well, there are two very important steps before you're actually able to log in to your member account after applying and being accepted as a photographer were another volunteer. You must then sign the volunteer service agreement form. This is the legal coverage that we have on Oliver volunteers. That's secondly, you must pay your annual membership dues. That's a total of $25 in one penny a year. That penny is important. It's not a random number. It's really for real. It helps us differentiate between our accounting office between a regular donation of most common denomination is $25 versus that of a membership fee of $25 in one penny, so it will all be put to great use. The membership fee is for some fantastic opportunities, so we'll get to that in just a moment. But first, how do you log into your member benefits? Once you've paid your annual dues in your V esa, you'll go to the log in section With that, I'm gonna back up to cement the log. In there, you will provide your email address and your log in what you used when you first applied. Now let's say you forgot your password. Some time has gone by. You didn't write it down. It's okay there will be a link. Brian underneath. If it says forgot my password, simply click on that, and one will be email to you, a temporary password to your email address. Now let's say you decided to change your email address or you can't remember the one that you used to apply. This is the simple answer. Simply call us at headquarters and we will change an update your information and then you'll be able to log in. I want to again. We have a fantastic grouping of resource is just for you. Your membership dues is what covers all of the EU's great benefits for you so you can see her on the screen. We have everything from this is where you'll find all of your forms and documents for the sessions that you provide. For now, I lay me down to sleep. It will provide all of the marketing promotional materials that you'll need. Let's say you want to provide a presentation to your hospital or local community. Also available through the member resource is if you like to keep track of your expenses during the sessions, we have a tax tracking for trying to say that fast five times attacks, tracking foreign probably expenses as a volunteer also found in here, as well as any training videos, educational videos. This is a wealth of information, and before I forget, this is also where you'll get the benefits of any sponsorship discounts. Very important here Now. Sandy and Cheryl have mentioned throughout today's training how important it is to log your sessions. I can't imagine you can't imagine what it's like when we find that photographer has not logged their sessions. We get calls every single day. It's unfortunate, but we get calls it headquarters saying, Where are my photos? So headquarters goes, Well, just a moment. Let me look that up for you. We go into our records, we look up the baby's name and lo and behold, there's nothing there. It's the worst feeling in the world to try to tell. Apparent that because they're photographer did not logged their session, there's that session doesn't exist on Mars. Headquarters is concerned. You must love your sessions. Almost want the group to say it with me in my crowd. What should you dio log your sessions? Lugging use essence is really part of the gift that you provide the family. It's not enough to accept her call. Go to the hospital, take those pictures, come home, back them up, and they never do anything with them. You must log that session. That is the final step in that initial part of taking those photos for the family. So please, log, log, log those sessions. Like I said, we get calls every day from families looking for the sessions. This is how we locate them. It is not acceptable for photographers to not log their session. So please do that on a much simpler note. Logging your sessions is how headquarters discovers what kind of funding and we need to run the program. Those numbers help us as we're writing grants and that sort of thing. So the more money we can bring in the better benefits to our photographers. So what's again, log your sessions. All right, so now you know that it's important to do so now, here's how you do it. You're gonna go to your member account area, click on manage, manage sessions, and then you will go to where it says create new session. Also circled in red on your screen the next step, then you simply fill in the information. It's two minutes out of your time. It's very, very simple. And, oh so important. So the very first thing you're going to provide on that logging form is the parent consent form that you had the family sign during the session. You can scan and upload that form in that spot or you. If you don't have a scanner, it's easy. Take a picture, you have a camera, take a picture and then you can upload. That s well in that spot. From then on, you will simply just fill in the information. The session date the family's name, the baby's name, the hospitals name and on on on at the bottom of the form, our ah, spot for any notes that that session may have stood out to you that you needed to keep track for yourself. Or maybe you need toe noted to let headquarters know of some incident that may have occurred. This is a great spot to keep track of that. If you incurred any expenses as a volunteer photographer, know that we have that tax trekking form. That's well, if you had any parking fees, sometimes you have to pay to park around the hospital. You want to track that for tax purposes, any other things, any materials that you may have had expenses on. You attract those as well for your tax purposes. Headquarters is not. Keep track of those. You have to keep that with yourselves individually. All right, we have a couple other important topics that we need to go through. One is on fundraising and donations and as well as what to do with those images. If you're allowed to post them that the common question, we'll go over that in just a few minutes. So when it comes to fund raising, denote and donations, know that all funds raised must come through headquarters. It's been talked about earlier today, but it's very, very important. It is not okay for you to raise funds for you to Teoh. Keep doing what you're doing in your own local area. All of this money's must come through headquarters itself. If you happen to be doing a fundraiser for now, I lay me down to sleep, which we encourage. We encourage families and friends in your local community who really want to promote. Now I lay me down to sleep in their area. That a fundraiser is a great way to get the word out about the work that we dio and that also, of course, is gonna provide a great needed funds for the agency to keep doing what we're doing. But after the fund raiser, common questions are What do we do with the money now? So here's what we dio here on the screen, all checks to be made payable out to know a lay me down to sleep. Cash is not accepted. It must be made out to Now. I lay me down to sleep and when you're handling the donations, make sure that there's two people counting that money at the same time. This protects you as follows the agency record all the donations on the donation sheet and any expenses that you occurred in order to promote the fundraiser on an expense sheet on all of these storms can also be found in your member resource is paige make copies All the checks make copies of everything that you have available to you. The donation sheet, expense sheets, all the checks, and then mail all the originals to now I lay me down to sleep. Common question is, can I mail cash? Well, that's not something we encourage. So please transfer cash into a money order and then melded in with the checks that you have available. And then what? The bottom Do we have a tax donation or sales tax letter? The answer is yes, of course. If that is something urinating for the fundraiser that you're promoting to simply call us at headquarters and will provide that form for you. Okay, on to posting images. This is a very common and misunderstood section of what we are, what's allowed and what's not allowed. So we're gonna run through just quickly today. In the end, the answer is quite simple on there seems to be a lot of gray areas, but bottom line, we have a very definite answer. So what is allowed? You are allowed to post images for educational purposes only within our private form area. On now, I sleep dot com for photographers. You cannot taken image, put underneath it used for educational purposes, and then use that to share with your friends or family on how you do the work that you dio. That is not acceptable. The consent form Onley allows for photographers to provide it to show images for educational purposes. On ah, posing, lighting, retouching, that sort of thing. Any other purposes is not acceptable. So on the what's not allowed pretty much anything else of what I haven't talked about, so you cannot put your any images of now. I lay me down to sleep babies on your blog's on your Facebook, any of your private websites, any other, any other social media sites. It's not allowed if you happen to receive a thank you letter or in it from a family, and you're wanting to share that with the world and it happens to have a picture attached to it not acceptable. That's not allowed, either. We want you to be able to promote. Now I lay me down to sleep, so we do provide our logo on the member resource is page in, which you can use to post that on your website. But posting of actual now I lay me down to ST Image is not acceptable. Any photographer found doing that will be at risk of leaving the program, so just heads up on that. All right, I'm goingto we almost got it. The next thing is you saw there is our today's show. We love to promote the work that we do so that more families here about our services and a few years ago that today's show on provided a fantastic promotion for us. And so we're gonna watch that video now. I have your attention now. A difficult thing to talk about. The hardest thing for a parent to face. The loss of a child in a group reaching out to help soften the blow. NBC's Kerry Sanders is here with that story. Kerry David. Needless to say, it is Ah, heart breaking experience, losing a baby. But through a blur of tears, a group of volunteers is helping families in a most unusual way like this. The birth of a baby smiled bunch of three girls. Jessica Person photographs that joy hundreds of times a year. That's perfect, every picture important, but some more meaningful than others. And then 1231 way. No, we're having a girl, and we've named her Livia, Eileen Paul Lundberg and they're blended family wanted tangible memories. Oh, I like that so much better. Even before Olivia was born captured moments of happiness. Can you get a shot? A shot where I'm kissing your tummy? More important, because genetic tests revealed baby Olivia likely would not survive her birth way. Have a beautiful little girl and we're trying to make the best of it that we can. She will not grow up. We know that. And so we're enjoying every minute and every day that we have Libya In years past, when parents were told their baby my dog doctors encouraged moms and dads not to bond with Ueno from looking back when we haven't allowed families to recognize their Children that they have a harder time grieving them because people expect them to move on. And this allows people to say no. I had a baby, This is my baby and he's beautiful. Jessica knows that, because five years ago she went through the same thing. Without those pictures, memories fade. Her son was alive. I was never more proud of anything I've done in my life than the day I gave birth. So taking a picture was natural. Absolutely, even though I think most of us would think it's the saddest, absolutely. Our minds blur things. So those pictures you have a feeling mean? They mean he was here there. Proof their proof of what he looked like. Their proof that he looked like his daddy when he was born. They are a testament to his life. And what his life met us didn't exist that he existed. £4.3.2 ounces Jessica and a team of photographers across the country, or part of a network of volunteers who, in their own way, help parents like the Lundberg's celebrate lives all too short. You see how that might happen for me? Okay, tell me Money, didn't you? Jessica? Oh, Eileen and Paul hair, like any parents, now have pictures of their child's. Olivia was here on Lee briefly. Okay, but her life was no less important. That was our life with Olivia was that day. Oh, to have those captured on film by somebody that really knew what they were doing. I mean, to have that it was just priceless. This is it. Once one of the saddest stories I've ever covered and also the most inspirational. Really, the organization is called now. I laid me down to sleep. We put up a link on our website to the more than photographers. They've taken thousands of pictures just this year, which really shows the need that's out there. Is it difficult for these for these parents to be persuaded that this is something that the auto go through to get to that positive places really crossed their minds? Most people don't think about it, and doctors don't normally mention it. Increasingly, it's the nurses or family members who hear about this, who say you might want to consider this. And the photographers say they've never had anybody after the facts say, I wish I hadn't done it right? Most documented and value of every life and a beautiful story on a great coach make it clear that their child is ist thank you. It's a great story right back after your local news. Okay, well, I want to give a big thank you to Heather for sharing that. I think it was really important for us to introduce you to one of our staff members at headquarters Access. You can see Heather is very. I'm so glad she's in membership because she's such a nice person to talk to that that energy that she has. I think it really radiates to our members and to the families that call. And I think she does a really nice job making people feel welcome and helping them through the process. So, you know, one of my favorite parts of favorite statements in that, uh, show that you just saw? That little clip is when I believe Mom said, that was our life with Olivia that day. And I think that's so important. Is these families for the most part, the greatest day they will have in this very difficult situation is that session that moment where they got to put the hospital out of their minds, they got to not think about the wires and the tubes and how long and it was This is our family, no matter how big or how small. This is who we are, and this is this is what we want to capture. So it is really amazing.
Class Description
Join NILMDTS co-founders Sandy Puc' and Cheryl Haggard, and other special guests in the official NILMDTS Photographer Training. Learn more about infant remembrance photography, the work of NILMDTS, and how you utilize your photography talent to give a priceless gift to parents. Topics covered included lighting and posing techniques, how to work with grieving families, how to interact with medical personnel and much more.
*creativeLIVE's agreement with NILMDTS provides that after creativeLIVE recovers its expenses related to this course, all gross revenue received from this course will go to NILMDTS. creativeLIVE estimates this will happen after 200 courses are purchased. NILMDTS is a Colorado non-profit, located at 2305 E. Arapahoe Road, Centennial, CO 80122. No charitable contribution deduction is available for purchasing this course. Donate directly to
Now I Lay Me Down to Sleep