Class Introduction and Overview
Kenneth Gioia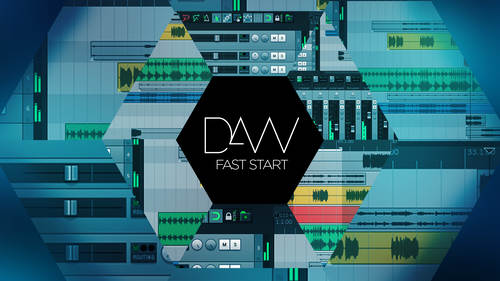 Class Introduction and Overview
Kenneth Gioia
Lesson Info
1. Class Introduction and Overview
Lesson Info
Class Introduction and Overview
everybody. Welcome to Creativelive. I'm glad that you're joining us today. Today you're on the music and audio channel and I'm your host. Drew Councilman. You're in for a treat. We have Kenny Joya in the studio today teaching a course called Reaper. Fast Start. Kenny is a multi platinum producer from New York City. He's worked with artists like Ingrid Michaelson and Marcy Playground. We're lucky to have him here to teach you guys all you need to know about Reaper. So I'm gonna turn it right over to you can t take it away, man. Thanks. True. Hey, how's it going? Um but he said I'm can enjoy a welcome to a Reaper fast start. It's one. Also mention that if you ever want to check out some other videos, you could see them all accrue three dot com or Kenny mania dot com. And also you're the Reaper form, or they mean report page, which just google, and you'll see a whole bunch of videos on Reaper. That will be the more in depth in this. In fact, a lot of them listed by chapter. So once you're...
up and running on this, you can just go to what you really want to learn, and you're good to go. Awesome. All right, so it could started. So what you're looking at right here on the screen, I assume, is what people looks like when you first open it. Nothing all that special. But basically it's a recording in any program for PC and Mac works of both. And what's really great about it is it's very simple, but it's completely customizable. Everything in this program could be changed to look at the menus. Every menu item could be changed. Um, every key command you could change the key commands how you prefer to work. If you see working in pro tools or logic or any other program and usedto certain key commands, you could just apply them into Reaper and change everything to how you want to work. The toolbar is up here. They could be completely changed as well. You can right click and excuse me, change different tool bars. You could make your own special ones. You can even change the icons for the two bars. So again you could change how you want to work. Um, all the tools or the menus or the mouse behaviors. Everything I do with this mouse with right clicking what everything that shows up here, All those things could be changed, and we'll go through the little bit that later. But without even learning all that stuff, it really is a very simple program. As you'll see, you don't really need that many different tools. You don't even need to dio to go too deep menus to do what you want to dio. And one thing I should really mention is that tracks in general are all the same as what, and you'll see them talking about a second here.
Ratings and Reviews
Outstanding teacher. Kenny is by far the best of the Reaper instructor, and there are many good ones out there. He uses very understandable examples and presents in a fashion that the novice and expert can learn from. Great job Kenny.
Kenneth Gioia best teacher on Reaper. thanks so much for time to teach. Reaper is my primary daw since last year - great daw. Thanks Creative
Mr. Gioia's "Kenny Mania" channel on YouTube has always been a TERRIFIC resource for my beginning to learn REAPER. That being said, his unique speech patterns always got old really quick. It's nothing against him, just a personal tick. Thankfully, Kenny is in top form during this course, and this is one of the most useful and feature-packed CL courses I've seen. Unless you're an absolute expert in REAPER already, there's plenty of information here to get you into becoming more familiar with my favorite DAW.
Student Work