How to Craft an Email Pitch
Brigitte Lyons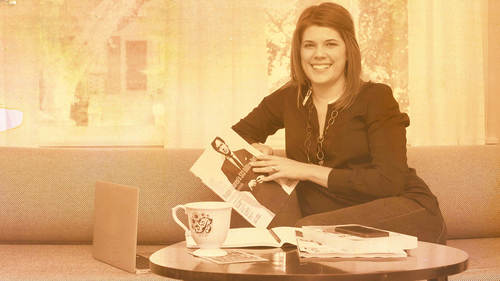 How to Craft an Email Pitch
Brigitte Lyons
Lesson Info
7. How to Craft an Email Pitch
Lesson Info
How to Craft an Email Pitch
how to craft an email pitch. So this is one of my favorite topics to talk about how to pitch craft your email pitch because this email that you're sending out with your ideas is really how you're selling your idea, right? You're not going to be able to make a phone call. You're not gonna be able to necessarily pitch somebody on social media. You really want a pack? A very poor, powerful punch into this email that you're selling with your ideas. So this perfect email pitch that were coming up with gives an editor and blogger blogger just enough to wet our appetite. So when we're talking about our expertise, what we don't want to do is just give them the whole enchilada, right? We want to give them a snack, an appetizer that's gonna wet their upper tight, and it's gonna ask you for more. When we get into the next segment we talk about, you know, this specific kinds of pitches will talk about guest posting contributions is one of example. So there you'd actually be giving them an article.
You're not necessarily giving them an article most of the time in this, so it's just enough to wet their appetite on your story topic. So what is this pitch include? You're gonna have your subject line where we're gonna use one of those headlines that we created. You're going to address your media contact. Your first paragraph will introduce your idea. So what is the idea that you have that you're gonna be pitching out to them? You're gonna share your media bio next, and then you're gonna have ah called action or closing, you know? So if you're pitching an article idea, it's gonna be like, you know, I'd be happy to send over a draft of the article for your review. If you're pitching an interview, topics so you want to be an expert interview. You're saying, you know, um, please, like, I would be happy to book. Please call me to schedule it on your counter so there's lots of different ways you can do this, but you want to put the ball into their court and then the closing. In addition, your name. You want to include it as much as possible. A contact number where the journalist can reach you. This is a really compact format. You know, your bio can be about 100 words. This whole pitch, though it's probably like, uh, 3 400 words. OK, it's not an essay. It's really just enough to wet their appetite. So I thought we might do run through a really quick example of how we would actually craft an expert pitch email that then we can go on and customize for the different ways. So who wants to come up here and right there? Expert pitch with me coming up. Okay, let's bring this back up. Okay. All right. Unmissable. Thank you for volunteering. Sure. Okay, so we've learned that your expertise and what your message is about is inspiring people to bring more creativity in their life. Tell us what you're tackling is again. I love it. I'm on a mission to empower people to feed their creative hungers, feed their creative hunger is what a great message that you have out there. And so did you. Did you have any headlines that you're playing with that you wanted to get started with? Um no, I believe in taking notes. OK? No, that's totally fine. I just want to make sure. Okay, So let's let's think about this here. We're gonna be pitching you on feeding creative hunger. You want to be out there and known for people taking 15 minutes every morning to do a great project, right? You said I was thinking about that 15 minutes, minutes. Creating something about can expand time. Yeah, and your time for the rest of your day or something. I don't have it. Tweet. Don't know that's great. But your message in general here is how you know you want people to take time out that if they take 15 minutes in the morning, it's going to make their whole day go better. So maybe it's something about how this 15 minute have it can transform your entire day that work is done. Okay, That's why they pay you the big. But habits are huge right now. Okay, We'll have it are really, really big right now in terms of look, looking at today, in terms of looking out with media coverage, you know, kind of habit change and the psychology habits. You find that everything from fast company to entrepreneur to creative publications like 99 you talking about this kind of stuff. So there's so many places that you can pitch this and with expert pitch. That's really what you want to do. You want to create something that then you can go and send it to one person, and then you can tweak it and send it out somewhere else. So you really want toe have that foundation of what am I gonna be known for? And then how can I do little tweaks for that media outlet? Lemonade pitching? So what? We're gonna pitch you how this 15 minute habit can transform your entire day? Did any of those media outlets did I say sound good to you? Do you want to work with one? Yeah. Um I think you said fast company. I did. Yeah. Okay, so we're gonna goto we're gonna pitch fast company. So a little tip with fast company, if you're gonna be pitching them is an expert you're gonna probably want to do contributed. But were you write article? Does that sound okay to you? I'm sorry. Say that again. That contributed article See would write something. Okay, great. So we're gonna do a contribution, and our entire second segment is about more about you know what these different opportunities are. So we're about to get into more detail about that. You'll learn a lot more about that So fast. Company contribution. We're gonna pitch an editor there. So we're gonna say the deer the name. We have to look up the name of the online editor, and this is another thing we're gonna come back to. How do you find that name? Okay, so introduce your your story idea. So here's where you want to. Kind of give that problem statement. What's a problem? Statement. So what's the conversation that people have about being creative? Uh, the conversation is I don't have enough time. Um, what's the point? I love that I don't have time, so I would definitely have the time is you know what you're comparing to that the problem that people have. And then the solution is what's your solution? Put a little bit of time into feeding your creative spirit and it'll expand your sense of time for the rest of your day. Yeah, And for something like fast company, what I would even do here is tie that back to his fast company specifically. So this is where it comes into researching a little bit of about the media so fast. Cos specifically is looking for people who are designers, people who are entrepreneurs. So maybe it's like taking 15 minutes in the morning will make you more creative at work or make time flow. It works something like that or time. Feel like it slows down focused, help you get in the zone at work. So you're kind of relating it to their audience and a problem and a solution you have for them. So that would be your first paragraph. You know, you'd say to your You know, dear Maggie, um, you know, so so many people, which they had more time at work. They're struggling to keep up with all the different kinds of deadlines they have. But what I found people I work with found that if you take 15 minutes to feed your creative spirit in the morning, you'll have more flow and feel like time expands throughout your entire day. Beautiful first. Yeah. Okay. And then here, we're gonna share your media bio. So how do we want? How we would you like to kind of credential yourself here, then with your work? Ah, yeah. Tell So you work with people who feel creatively stagnant, right? Yes. People who either, either They, um no, that either. They're already there creatives, but they feel blocked in some way. Or they wish Wish they were creative, but don't feel that they are and are seeking. Okay. And what's the title you use for me? Yeah. Creativity. Instigator. Okay, So I'm Melissa, Creativity instigator who specializes in working with the rest of what you just said. Okay. Got it. You know, people who feel like they don't have enough creativity in their day. Um, have you done any speaking or writing or anything like that? You have spoken at some conferences, and I've taught around the world. I mean, as far a field of Istanbul. I love that we have a client who did some stuff in some really cool locations to, and it could be really fun to drop those. So I would absolutely include that in your media bio. You know, I've traveled the world to tease techniques. They work with everywhere from San Francisco to Istanbul, making transformations right. Great. Okay. You're feeling good right now. Writing you'd make if you are really good about, like, hot stuff on gun. All you want to do is is and with a called action. So because here we're looking at a contribution, your called action would be something a similar as, um, you know, I love to draft up an article and send it on over to you. So who something like that? Now, alternatively, one of the things you can dio is you could say how this 15 minute have it can transfer, were on terror day, give your lead and then actually bled out. Three more headlines. So, you know, I think that your readers might really enjoy this tip something people also have found, help them and then give three different headlines for a different article for different articles to give them different ideas. So that kind of depends on, um, how you're feeling, like, how many of your messages air applicable to this particular outlet? Like what? What it feels like. And it's kind of a matter of preference. So don't feel like you have to do one or the other. You can kind of feel in play with it. Yeah, a little bit sure will depend on the on the outlet. It will totally depend on the outlet. And, um, I do generally recommend the more than one approach because it gives them if they don't love your first idea, it gives them something else to react to. Even though your headline is here. So they've seen it. The headline is to get them to open up, right? It's the reason they write headlines is to get you toe click on the article. Right. So this is your Clickbait. I think this is your editor, Clickbait. So is once you have that, you have an opportunity to expand upon it once you get there. That's great. Thank you. You are so welcome. Great job. Well, thank you so much for coming up and helping with us. So this is what we're going to be doing now is taking some action and creating that submission that you can customize for each opportunity. So I know that we picked a media outlet right here to kind of work with and play with a massage and doing that, and that can help. So if you have a meaning outlet all right, in your mind, we're going to do some research on what those might be, but it can help to think about if you know that there is one that you always wanted to reach out to. But if you don't have one, really ground yourself in that. What is that market conversation that I want to be participating in? What's being said in that conversation and where dough I want to come into it, and that's a great way to structure your headline and then your introduction. It's exactly what Melissa and I just did, right? We looked at What is the conversation that people are having about creativity? What is it that you want to be known for? And then putting that together in just a couple of really fast, short and sweet sentences can be so effective and selling your idea, and it really is that simple. So I know saying you do it on the fly. You know, I'm able to kind of spin it off pretty quickly because I've been doing this for a long time, and eso I know you know. It might take a little massaging and playing and editing, but as your as your doing it. What I don't want you to do is over. Think it don't sit there and think, God, there's a lot of people who say that people should be created 15 minutes a day, So why would they pick this up? Right? That's not really a concern, because when you're working with with the media outlets, if they're having this conversation already, what that means with that should signal to you is that they're looking for more content. They're looking for more content. So what you want to go in is fill that hole if you don't fill that hole and say they have this void that they need to fill their hungry for more content on this topic. So how can I come in and give them something? That leverage is what I have to offer and leverages my own expertise. So that's what I'd like you to spend your time now doing. Is creating this submission that you can customize for the different opportunities that you have coming up? Does that sound doable? Awesome. Great. I'm glad to hear it. It's a great enthusiastic audience. Does anyone have any questions for Bridget of this particular stage? Yes, How would you subway from like your last statement and then and two more headlines like the secondary headlines you were talking about. Yes. So in this example, you know, what I would do is I would give that intro. So you always want to hook up with that intro. And so, you know, people feel like they don't have time. You can feed your creative spirit bye bye with this 15 minute habit, and then what I might do is think about what are some other things that are kind of related to that. So, um, could I also write something about how, instead of going for eating at your desk, you could take a 15 minute lunch break? Or, um, so it's still on top of go through her headline. It's not just separate store is not new stories. Yeah, usually it's a kind of among a similar theme. So earlier, too, when we looked at Michelle's and with her different speaking. So she's a speaking coach. That's what she does. So all of her headlines are gonna be thematically similar and for your business, the restaurant business than to you know, they're all gonna be just a little different spins on that thematic. So we talked about before. The different reasons that people might want to go to it, You know that It's a nearer a university. You can customize your own burgers. Um, that it's a destination that people would want to go to so a destination within the mall destination or outside of it. So you can use all of those different ideas How you said I have all these different headlines that I want to do and cram it in, and you can actually bullet them out. So, you know, people also might be interested in knowing how they can customize the burger or, um, how convenient the location is and just bullet those out. Okay, so you would say they might also find this interesting. You wouldn't just throw it out there at the end. No, I would put in the very beginning, so I would Teoh like we could do a quick little one for you. So it could be, you know, that the new location is opening, and that's kind of your headline is like new destination. Why go to the mall when you can eat at kind of kind of destination thing, and then you would, you know, say dear um, newspaper editor, you know, people are so busy and always on the go. But where do you go when you really want Teoh? You know, enjoy a burger with high ingredients that you can customize. So you've had your headline in the top. You know, we're opening this new location and, you know, three things that people really will love about it are. And then I would bullet those things out, okay?
Class Materials
Brigitte Lyons - Blogger Outreach Bootcamp.pdf
Brigitte Lyons - Brigittes Fave Free Media Resources.pdf
Brigitte Lyons - Magazine Contact Cheat Sheet.pdf
Brigitte Lyons - Pitches That Worked.pdf
Ratings and Reviews
This was great. Very informative and well rounded materials, very accessible and encouraging teacher, and lots of ideas and techniques to help get people started. I got a lot of my questions answered in this class and am excited to start implement her ideas!
I don't know what the other reviewers are talking about - this is a gold mine of information for someone like me, who is very unfamiliar with PR! I can see this helping me out in many facets of my business. Brigitte is an excellent speaker.
Good information. As a women, fashion Stylist who worked for big advertising campaigns like BMW, Nivea... I can´t get over the part that what your wear is part off your success! It makes her for me less believable!
Student Work