What Do I Need to Record on My Computer?
Ray Ortega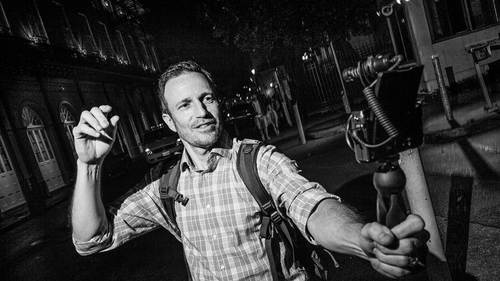 What Do I Need to Record on My Computer?
Ray Ortega
Lesson Info
6. What Do I Need to Record on My Computer?
Lesson Info
What Do I Need to Record on My Computer?
Recording into a computer, so all of the gear we've talked about, most of it interfaces with a computer, so why do I have, this involves software, it's like, "Why do I have software on a gear list?" The software becomes your recorder, so if you don't have a hardware recorder, you're recording on software, which a lotta people are gonna do. USB microphone, you're recording into software. So, if you're on a budget, you could do USB microphone, and they have free software. This also might be your preferred workflow. Some people record into software, they'll record a section, record another section, don't like it, delete that and just record that section over. And when you're done, you kinda have your podcast ready to go. It's more efficient, from a recording perspective. So, some quick options here. Audacity is available on Windows, Mac, and Linux. It's free, it's not very pretty, it looks like something from 1995, but it gets the job done. If you're on a Mac, you're gonna have GarageBand...
built in. Again, not my favorite thing to work in, it's more limited, but it can record, it's free if you just need to start recording. An interesting option, well, Adobe Audition is Windows and Mac. It's what I use, it's just what I prefer, but it's a subscription price, so you might not wanna pay every month for software. But it just does things easier than in GarageBand and Audacity, things like splitting channels, which you can't do in GarageBand, the plugins, you generally get more better plugins for better post-production, stuff like that. But you're paying more. So, Hindenburg Journalist, Windows and Mac. It's kind of a funny name, but it lets you buy it sorta one-time, and then it's nice, it's got a nice user interface, it's got some auto-functions, if you decide, "I don't wanna do a lotta that post-processing," if you record it well, Hindenburg has some cool auto-functions that'll help you do stuff that you'd wanna do in post-production without knowing that. So, one-time price, here's a version that has a Skype recorder built in, so you don't need a third party, kinda makes it easy. Skype's trying to come out with their own version, but they're not there yet, so you still usually need another one. Reaper is the cheapest premium. Way sub 100, 'vailable on all the platforms, still a nice interface to work in, a lotta people love it. So, you're not gonna spend much money, but you're gonna get more plugins that are better, stuff that you won't get, maybe, in GarageBand or Audacity, you have to maybe pay premium to get, that's sort of built-in here. Within reason. (laughs) And then, I wanted to make couple of comments that all of those that I showed have free trials. So, you can go out and check out any of them to see which one you prefer to work in. And, if you're getting an audio interface, like the one I showed, the Scarlett, or something like that, they almost always come with a light version of a super-premium editor, it's probly enough for a podcast, so, you know, depending on the gear you buy, you may already be getting the software that goes with it. And then, a couple shout-outs to Pro Tools, which I think is just really for intense music. It'll do all the things. If you come from radio, you probly use that. If you're using it, fantastic. It's also, I think, a subscription, it's just way more than most podcasters would need, but it is great. And Logic Pro Ten is basically GarageBand souped up, and it's fantastic. Again, a one-time price, unlike Audition, and, you know, couple hundred and you are paid for, and it's almost as good as working in Audition.
Ratings and Reviews
Thanks Ray, Great gig, simple and very informative a very good place to start, for someone like me who is considering adding Podcasting and looking for a place to start..
Thank you. A helpful introduction!
Student Work