Posing Masterclass
Bambi Cantrell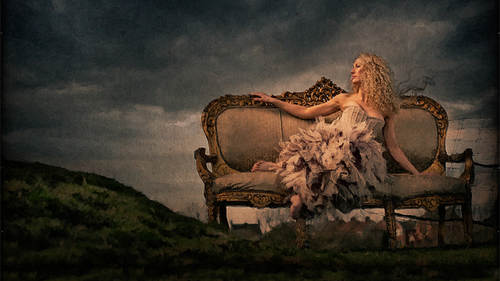 Posing Masterclass
Bambi Cantrell
Class Description
Do you have problems diverse groups of clients? Are you unsure if your lighting and posing are on point? Join award-winning and Nikon Ambassador Bambi Cantrell in this comprehensive class covering all aspects of posing, lighting and developing a successful portrait studio.
In this class, Bambi will:
Show you the best lighting for different scenarios
Camera angles that flatter
How to add creativity to your portrait shoots
​
You will learn ​Bambi​'s​ secrets of how she continues to innovate in her photography and business​.​
Ratings and Reviews
I almost didn't bought this course due to low rating and what other reviewers were saying about her, but because it was on sale at incredibly low price that i decided to bite the bullet. And I am so glad I did. First of, for those reviewer that find her offensive, because she talks loud or make some jokes to her models or her audience, i don't think that it is offensive at all and neither did her audience or everyone in the studio. As a matter of fact, they were enjoying it. And I did too, was laughing while watching them laugh and having a good time. There was nothing wrong with the audio. I heard her just fine. I found her class to be the best class ever because she only not answers questions by theory, she demonstrate them live with the participation of her audience and the creative live crew and that's what made her class very interesting and not boring. She also uses real people and not models with perfect sizes or figures and it really helped me a lot because i have a challenge when it comes to posing plus sized people. I love her sense of bluntness, humor and at the same time, all the wonderful nuggets of wisdom she shared to her audience. I had purchased tons of creative class about photography and to tell you honestly, i haven even watched the full content on some of these classes because i get sleepy and bored but with Bambi's class, i watched her class in just 2 days without even feeling bored. I don't write reviews and in fact this is my first time to write a review here on creative live because i just feel the need to say that it's very unfair for her to be criticized liked that. I love you Bambi, I love your personality, I love your style and the information you taught were very invaluable. Thank you.
Loved the invaluable lessons! I can't wait to go through them all again. They are jam packed with valuable and tactical information that creatives on every level can take from. Her energy and personal style creates a great experience! I can only imagine how cool it would be to take a class from her in person! She is such a treat and so inspiring! I LOVE how enthusiastic Bambi is about the questions she receives and encourages phototgraphers to continue to grow, learn, and think out of the box. Thank you creative live! I feel like there should've been something like fire works at the end because she did outstanding!
I'll be honest. Ms Cantrell moves very fast, but her experience, humor and confidence are infectious. I thought I would check out a lesson or two and ended up watching and listening to her entire program. She is clear about her process and why it works so well. Her portraits are beautiful, whether individual or group situations. I thoroughly enjoyed the presentations, and I am a landscape and pet photographer. But I feel like I learned a lot about seeing, and was reminded of approaches to running your own creative business that are valuable for anyone. I have been very impressed by the professional instructors in every one of the CreativeLive courses I've watched or bought. It's not every professional who can teach! I know. I am one who could not handle classroom situations. So happy I was able to join in on these classes. Thank you, Bambi, for all of your energy, and for sharing your knowledge with all of us. This was quite a ride!
Student Work