3:15 pm - Interview with Shalia and Teurth Part II
Joe Buissink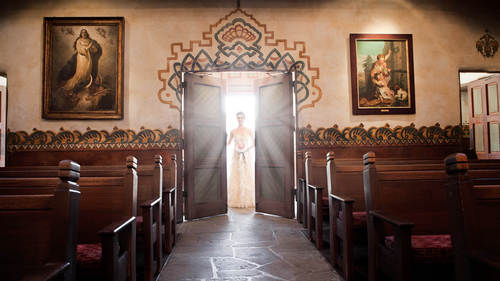 3:15 pm - Interview with Shalia and Teurth Part II
Joe Buissink
Lesson Info
33. 3:15 pm - Interview with Shalia and Teurth Part II
Lesson Info
3:15 pm - Interview with Shalia and Teurth Part II
I want to start you guys off with something. So we want to thank pick Taj big time because they manage to turn around these things. So so quickly. These air some images for you that I want you to have way. Want you to have. Dang it, Joe. It's so beautiful. She's okay. Uh, this is what it's about, right? Very. This is what it's about. Oh, no more way. We have a few things for you. It was unbelievable. It's beautiful. First of all, that that's a photograph of us. Amazing. That photograph is seriously, but not to us. I can feel it, you know? I mean, as a photographer, Aziz The person witnessing it and not knowing you very well. I could feel the intensity of this all I asked you to do it. Almost kiss. And I made you reach for each other, which I hope that you do the rest of your lives together. Now, you know, she just reached for each other. That picture makes me so happy. So you know, just what you miserable right now? You know what? I'm sorry. I dio and of course, I wanted to throw this ...
one in Oh, okay. Relieve. Look at that. You can see right where the explosion right there. No, the explosion is right by heart. That's what I'm talking about on then, of course, the opposite of Rich grabbed. Wanted to make sure you got one of those as well, Because I feel like I'm on Oprah where she's like, Oh, my God. Are you kidding me? Yeah. Beautiful. So you have a start. You got four already. Eso and any of the others that you wish and I'd like to add. One more thing is thanks to Graphia as well. I'm gonna design a book for you, and it's gonna be whatever you pick. It's gonna be a graph e book. We're gonna pick 150 images, and I'm gonna knock your socks off with one of these graphic books. Okay? It's gonna be beautiful. I'm thinking it should be bigger than this. So you pick a 9.5 by 13. This is probably more like an eight by 12. So we're gonna give you a bigger book, and when it help you put together some images and we would like you to have that, you're very welcome. very welcome. Thanks to you. Yeah. Gosh. Really? Wow. I I am never speechless. Are Yeah, this one way. Hardly ever get to do this. Show the client, the bride and groom right after the wedding way. Hardly ever get to see their reactions right away. And I just love that we had what we do. Sometimes I make a print, right, And then when it come to pick up the proof, they have one of those prints that you see here that they pick up and they take that home. They treasure it as they're going home, anxiously wanting to see what's on the disks we give. Yeah, So it's a wonderful thing that just, you know, when I usually tell them. It's like when you take these home, be home alone and have a glass of wine and look at these images together. That's what I suggest. And you guys have been looking at these this whole last couple days watching us retouching. I cannot believe that we haven't had people on face while we haven't really been on Facebook like shooting a screenshots going Oh, my gosh! Away from it. Look, maybe that is on there, but This is just No, I'm glad. I'm glad we could do this for you above and beyond. So what's next? Our honeymoon is next month before my my personal vacation. So I'm wondering if the Internet has questions for us besides just wondering where the tissues are. So many comments. You know, they appreciate you guys opening your hearts and homes and your wedding to this experience toe. Help them learn so many so many great comments, you know? Thank you. Join rich, beautiful, beautiful work. I love that pic. Tears are always good, you know, Wonderful, wonderful stuff. Curio. So says, uh, we were promised to see the pictures of the right moment between the moments by joe. He wanted to show what that means to nailed a shot in the split second. And I think you've done it. Thank you. Thank you. Yeah, I got one. Joe and Rich Rock my socks, my men off their work. And now I have cried five times. Still loving it. Were you in the eye, Joe? Uh, one of the craziest things about this was Joe does some pretty extraordinary stuff. I mean, we all know that. And when we did a walk through of the venue. I think I told toughest, man. He's gonna think this is probably the cheapest venue he's ever worked out. I mean, every bride is like, excited about her venue, and I thought maybe he'd walk on ago. This isn't likely in Rheims Wedding Waas and he came to the venue and he picked some random place I had not even noticed in the venue. And he started talking about the amazing potential and the shots he could get here. And I realized he could care where he is or what he's taking a picture of. He has equal passion for anything that he's looking at. And he sees Justus much potential in some cement wall at Laurel Creek manner as he does, as in LeAnn Rimes Bathroom. And I just was like, You know what? This guy is the real deal. He doesn't care about any of that other stuff. And I think that's why the pictures are so phenomenal. Because as a bride, you don't feel this like Oh, this photographer isn't is impressed with my wedding as anybody else's and that when we did that walk through, I was so excited. I was like, thes, they're gonna turn out amazing. I feel the same way about doing this for that reason is this is my passion, and I just don't see with my eyes. I see with my heart if that makes any sense. So, um and I often say when I teach to these classes is that the most important thing about what we do as photographers is who we are, not so much the technical aspects. While you need to know all those things, this is important and more important than that even is the relationships, right? So to me, this is a relationship that could last the rest of our lives, right? Because I now will know you forever. That's how I feel about it. And I thank you again for letting us come in and be part of this extraordinary. We can't thank you guys enough. I mean, obviously, we got amazing images, but getting Teoh have such a phenomenal experience, you can't replace that and creative live. We have to thank you guys too, because I have a friend who lives in Korea. She, her husband stationed over there, and she was able to log on and watch our wedding. And it's just amazing to be able to share it with so many people. It's unbelievable. I mean, where else could you do that? You can't come. No problem. Just log on. Working on it will be good. It's pretty amazing. It is. It is. So again, Death and Shelia. Thank you. Thank you so much from the bottom of our hearts. Congratulations for spending your normal honeymoon time here with us in the studio for going into work. And you are absolutely, definitely with other doubt. Like the new creative life. Sweetheart. Thank you both so much, E. I loved every second. Thank you. Thank you. Thank you, guys. Thank you. Thank you. Absolutely awesome. All right. Who? That was awesome. Thank goodness we had enough tissues here. So often times I get asked what I get out of this. And, um, this is what I get out of it for me. The payoff is exactly how I'm feeling now how I felt at the wedding. Um, it nurtures me when I am able to do this and gift someone memories like this and have them respond to it like that. Um, and secondarily. My gosh, someone pays me money for this. So first and foremost, it's because I love it Secondarily, it's a business. Often times we lose track of that. You know when we start, because all of us, every last one of us that are photographers are picking up a camera because we love it. You know it, czar passion. It's a way to express ourselves as artists, as human beings to utilize this camera for one way or another. And then we try and think about how we can make a living at this and we start putting in the left side of the brain into the equation. How am I going to make a living off of this so I can support myself doing what I love? And then we get onto this track of business and the passion which was here starts the Wayne off in the business end of it takes over because some of a struggle in the beginning. So we're constantly fighting this battle of got to make money at this, you know, and eventually the passion drops to the secondarily position where the primary position now is. This is business. It's a 95 basically paycheck at the end of the week and we forget why we started, you know, and I am mindful that I could slip into that, too. And I have, because when 08 hit, all of us got hit by every last one. I don't care how high you are or how low you are on the food chain. All of us got nailed by this thing, and we were all trying to figure out how to stay above water in that moment. That's all I could concentrate on. And I thought less of it as my passion until I realized what I was doing. And when I put on that other hat and I said, You know what? I'm forgetting that this is what I love first and foremost, and I reconnected because in that process of worrying about business, I disconnected a little bit of who I am with my clients that I was pitching to and with my coordinators because I was thinking numbers and I wasn't talking the same way I used to, which was from the heart. This is who I am. This is why I love to do this. Instead, I jumped the gun a little faster than I used to, or I let my studio take that part for me, and I wouldn't be part of it. Um, big mistake, because the reason I get booked, it's because I'm in there and they are actually booking me that, that that's my pitch. It's This is who you're getting. And if you take that out of the equation, you're just like everybody else. That's in it for the business, right? So then they compare you to everyone else on dollars and cents so you can sell yourself as a commodity, which is strictly based on price, right? So where was the lowest package? That's who's gonna get booked. You can sell yourself one step above that, and you could be a service, and you can provide goods. Ah, slide show book, Uh, or you Congar Oh, to the ultimate. You can sell yourself as an experience, and that's what I do. I sell the experience of having me and rich they're at their wedding versus someone else, and the way that I do that is by selling who I am showing in my heart and that its not necessarily about the money. It's the last thing. I discuss the first thing I discusses this connection and in the end I finish off with the connection as well that this is crucial to me. And this is why I do what I do. It's relationships, and from here I might get a call when she gets pregnant and shoot the pregnancy photos. Often I do that. I do the you know, the baby pictures like family shoots that we do. Uh oh, so we stay connected. So it's not like at the end of this wedding done next they stay in my life's. Hopefully I stay in there, you know, I still noting apartments Phone. Yeah, from a client whose wedding I shot whose son is 13 and and I'm shooting the sun's 33 a bar mitzvah. So I that's the That's the power off, selling your heart more than what you conduce with packages. You know, start there, and I really want to thank you guys for allow me one more time to be here to share with you my philosophy, my feelings and again, Julian death for letting us in. I want to thank Rich were coming along and just like he's my wingman, and I wouldn't be this good without him. You have to understand that I would not be this good without him. And the reason is is that he allows me this honor of shooting in my style because he takes care of the rest. And he does it very well. Um, it's unspoken what we do with one another this dance. But I'm telling you, surround yourself with people that will shine and help you shine. Thanks a lot for letting us be here. I love what you just said. It is about your heart. And Joe, yours is beautiful. Thank you. Thank you. Thank you. Thank you.
Ratings and Reviews
Joe Buissink, Thank you for share your out of this world wedding photography its be on great,I just love it. I look up to you every day I do a wedding. I have yet to meet you but some day I will. I took conclave in April 2013 and wished you would have been there. My favorite wedding photographer is Denis Reggie which has become a friend I just love his work also. Between you and him both of you I look up to and hope some day I can be as great of a photographer just like the both of you. I just love to be a wedding photographer. Thank you for share such great information and course. Carlos Zaldivar Carlos Zaldivar photographers www.carlos-zaldivar.com
This is one of the more slower-paced courses I have taken on Creative Live. I ended up watching the videos over a span of about 4 months, but enjoyed every moment of it. Watching Joe and Rich work is a beautiful dance. I love Joe's philosophy and he instills a calm spark in all that he does. The way he looks at angles, approaches situation and works with his clients is mesmerizing. I highly recommend this course if you are looking to be inspired by wonderful philosophy and to gain valuable insight through watching a master in action.
Student Work