Wedding Photojournalism
5:45 pm - Traditional Cambodian Dance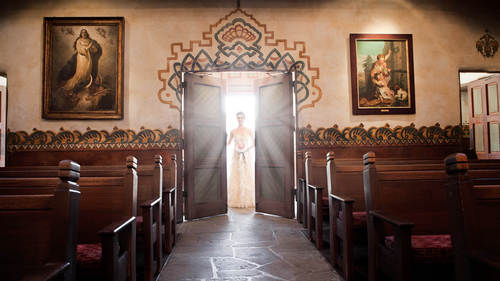 Wedding Photojournalism
5:45 pm - Traditional Cambodian Dance
Lesson Info
5:45 pm - Traditional Cambodian Dance
Not terrible, just try very hard. Wait, wait, wait, let me see you see you. So I was like, hold it like this, then shoot him in the air in a way I think it was really far way from performance thiss afternoon as you may or may not know that test. But I got him he's, a civilian and we have a wonderful, wonderful scent of cambodian dancers who are going to put on a performance for us this evening. So let's, go and put our hands together and welcome that answer's way. Find a way. Wait, wait my way! Wait, wait, wait ah, wait, wait, wait, wait, wait, you wait no your way! As we would like to welcome family and friends would like to welcome for the first time as husband and wife mr and mrs celia and ten ah, wait, wait, wait, no way. Oh, okay, wait, no way, wait, wait, wait, wait, you wear a no way. Wait, wait, wait for our dancers, theo.
Class Description
Learn everything you need to know about telling a gorgeous wedding story from start to finish using photojournalism techniques. Award-winning photographer Joe Buissink will guide you through the process as he shoots a longtime creativeLIVE employee's real wedding, live and in real time.
This three-and-a-half day course will begin with Joe posing, lighting, and shooting every step of this creativeLIVE family wedding — right before your eyes. You'll have a front row seat as you watch Joe's unique style in action as he deftly captures the portraits his client expects while still documenting the overall chorus of emotion throughout the day.
After the newlyweds head off to their honeymoon, Joe will explain why he made certain lighting, posing, and angle choices during the ceremony. You'll learn his techniques, workflow, and on-the-fly tricks for dealing with unexpected developments. This intimate, interactive experience will invite you into the creativeLIVE family and empower you to photograph weddings with the eye of a photojournalist
Reviews
Joe Buissink, Thank you for share your out of this world wedding photography its be on great,I just love it. I look up to you every day I do a wedding. I have yet to meet you but some day I will. I took conclave in April 2013 and wished you would have been there. My favorite wedding photographer is Denis Reggie which has become a friend I just love his work also. Between you and him both of you I look up to and hope some day I can be as great of a photographer just like the both of you. I just love to be a wedding photographer. Thank you for share such great information and course. Carlos Zaldivar Carlos Zaldivar photographers www.carlos-zaldivar.com
This is one of the more slower-paced courses I have taken on Creative Live. I ended up watching the videos over a span of about 4 months, but enjoyed every moment of it. Watching Joe and Rich work is a beautiful dance. I love Joe's philosophy and he instills a calm spark in all that he does. The way he looks at angles, approaches situation and works with his clients is mesmerizing. I highly recommend this course if you are looking to be inspired by wonderful philosophy and to gain valuable insight through watching a master in action.
Explore More Free Classes
THE
CREATOR

PASS
Enjoy the free classes? Get 2000+ more Classes and watch it anytime, anywhere.
Get The Pass