Bonus Video: Expand Your Space
Brooke Shaden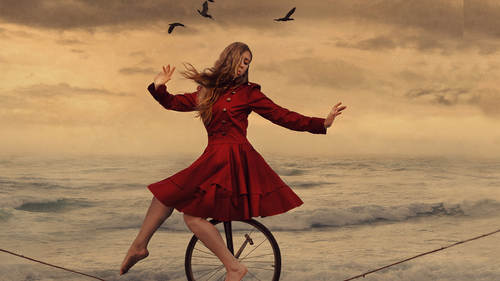 Bonus Video: Expand Your Space
Brooke Shaden
Lesson Info
38. Bonus Video: Expand Your Space
In the bonus video, go behind the scenes as Brooke shares how to work in small, tight spaces by composting. This technique is good for both small spaces and shooting with a shallower depth of field.
Lesson Info
Bonus Video: Expand Your Space
when I'm shooting in a space like this it's really really tight that means that I can't pull my camera back very far to get a shot of my subject so what I'm going to do is take a picture of my subject just her upper body whatever I can actually get in frame in my camera without struggling to move back too far and I'm going to take that shot and then walk my focus down that's what I'll do first good so I've got my subject and focus I'm now going to lock my lens down to manual focus and from here I can take all of my extra shots all around the frame so I can turn back to her take a shot of her lights now just like that and then I can take any extra shots all around the room because I have all of those shots and I'm locked down on my focus I can add them together into photoshopped to create a space that looks a lot bigger than it actually wass the benefit to this is that you can shoot a smaller space or you can shoot in a large space get really close to your subject and have a nice shallo...
w depth the field meaning that your background will be out of focus and that gives a really interesting look if you want the subject to separate from the background
Ratings and Reviews
Brooke says she wants to be inspirational - she has achieved this and so much more during this course. I am so inspired to follow my dream of becoming a fine art photographer and step out of a life as an academic and stop finding excuses. Watching other photographers shoot and edit is always a great way to learn, everyone does things slightly differently and I enjoy Brooke's no fuss techniques. Seeing so many of Brooke's beautiful images through the course has been great and seeing shots from the shoot through to editing really makes them come alive. If you are looking for inspiration or you want to learn techniques or new skills then this course provides all of these things with a big dose of positive thinking thrown in.
Brooke is amazing! I love this course. Brooke is easy to listen to. She has a beautiful insight into creative fine art . Love it! I have learned so much. I especially love that she is so candid about everything.
I love Brooke and the wonderful way that she teaches. She is a gift to us all. Jane, her model, was lovely - a beautiful girl, a wonderful attitude and a real professional.. I could not do what Jane did to help Brooke convey her story.
Student Work