Class Introduction
Dave Cross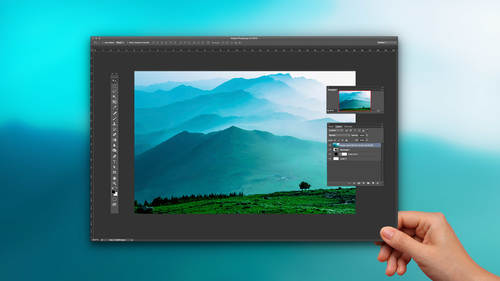 Class Introduction
Dave Cross
Lesson Info
1. Class Introduction
Lesson Info
Class Introduction
and this is advanced automation in photo shop with Dave Cross. Would you help me? Welcome back to the creative live stage, Mr Dave Cross. Thank you. Well, this is one of my favorite things to talk about because basically, I'm lazy. So if I could get stuff done more quickly and have Photoshopped do the work for me, I'm all for that. So right from the get go in the early days of Photoshopped, as soon as way started developing that you could do this thing mawr automatically. To me, that's just a wonderful thing. And often when people hear automation in Photoshop, the first thing you naturally think about is actions. We'll talk about that a little bit, but to me there's a whole lot more than just that. And the other part of it is I talked a lot of people and asked them when I watch how their workings they have you ever considered automating any of your processes like kind of get things done more automatically And very often, their responses Well, I tried didn't really work Like what didn't...
work is what I couldn't automate the whole thing. I was trying to automate this entire, like right of action that would somehow do every single step of this procedure. And my reaction was, Well, could you automate like half of it? Because that's still better. So one of my favorite expressions is compared to the alternative. So if you can do something automatically that even gets you closer to the end result, that's still better than doing at all, you know, manually. So a lot of times, what I talk about is actions and other automated things that just get me closer to an end result. So set me up so that now I can still do some manual work but don't have to do this repetitive stuff all the time. So some things were gonna talk about to begin with. Most people probably wouldn't consider part of a class on automation because technically, it's not really automatic. But it sort of is because it still saves me time. So that's really what I want to focus on is ways that I can get things done more quickly and save time
Ratings and Reviews
Dave Cross really knows his stuff, and his knowledge is up to date. I didn't know there's a Photoshop "mail-merge" kind of capability - now I know how to use it! He gives clear instructions on how to save time in Photoshop in various ways. I highly recommend this course.
Student Work