Camera Raw Perspective Correction
Lisa Carney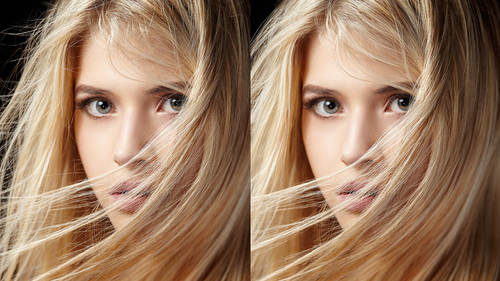 Camera Raw Perspective Correction
Lisa Carney
Lesson Info
8. Camera Raw Perspective Correction
Lesson Info
Camera Raw Perspective Correction
Alright, this is a real short conversation about straightening your files up first so if you have to do that content aware fill stuff and you need to extend this road, please straighten your file first. Photoshop will be so much happier, you will be happier, everyone will get along. So that's the original image and I did it in Camera Raw so I'm gonna turn this off and on. That's before and after, before and after. I don't know if you know this trick but I wanna show it to you so I'm gonna go ahead and launch Camera Raw. Do you see this beautiful little transform tool up here? What this allows you to do is actually, in fact, I'm gonna go ahead and reset this. I'm gonna cancel this, I'm gonna reload it. I'm gonna reset Camera Raw default, okay. I'm gonna go in here and I'm gonna say hey I need to straighten that baby out. Now, there's a bunch of tools in here in Camera Raw that will let you, that'll try to automate it yourself but what I'm rather fond of is I like these little boogers he...
re, I call 'em boogers and what they allow you to do is draw, so I'm gonna draw my horizontal line number one and then I'm gonna draw my horizontal line number two. It's gonna say is that what ya want. I'm like uh, I don't know, maybe I want more like that. And then you can say hey what about your vertical lines. That's my vertical line number one, that's my vertical line number two and then I'm already feeling better, I'm feeling better about the universe. You can change this depending on what you need, it gets a little unwieldy. I love this, I absolutely 100% love this and I hit OK. Now one of the things you'll notice what I did is I left it as a Camera Raw, I can always go back to the original, I haven't committed myself, it's all good. It's really awesome. What did we say about the lines? We are consistent across the board tonight. The, it could be barbed wire, it could be wood grain, it frickin' hates this, can I say that? I did, so you're gonna have to repair that after. I'm sorry, that's my old correction 'cause I just redid it so I just cloned it out, how did I clone it out? I don't clone anymore, I use my lasso and my F and that took 30 seconds. Circle, circle, circle, F1. Now, do you see it's on a flat layer? I had to commit. So here's what I'm gonna do, I'm gonna go to history for just a second because I wanna make sure my file's the same so what you wanna do is with your Smart Object, here's how I do it, you can do it anyway you like. Command + J to make a copy, Command + Shift + N on a Macintosh or Control + Shift + N and say repair, control, fix, clean, whatever ya wanna call it, I don't care, just call it something. Shift click, those two layers, Shift click those two layers, Command + E to merge, I just said a lot. Command + J, make a copy, make a blank layer on top. Hold down the Shift key, select them both, Command + E, that's all I did, that's all I did. Why do I do that? I do it very specifically that way 'cause I gotta keep that baby a Smart Object, it's (speaking foreign language). Okay and then what I do is, you know it, it's coming. Lasso, mama. And can I tell you something that I found that's really odd? The more zoomed in you are, the different, it works differently. What! I'm serious, the more zoomed in you are the content aware responds differently. I need an engineer, I don't know why. There you go, it only takes a few minutes, you get the gist. Then you're all repair, cool, clean, awesome, all right.
Class Materials
Advanced Content-Aware Companion Handout
Clone Heal Tool Cheat Sheet
Content Aware Fill Action
Ratings and Reviews
Her Action for Content aware fill is the Bomb- great for photo restoration. I learned something in each lesson. I Will have to re-watch a few. She is good at what she knows. Her teaching style, she jumps around a lot, but I felt like she slowed down and explained things better in this course, than in other courses I have watched. I happened to watch Jesus Ramirez "Power tips and Tricks" – great course- it also had Content-aware scale and crop. So by watching both instructors, I now have a better understanding of this tool. Thank you both.
Content aware was one of the best things to happen to Photoshop and this is a great comparison of the different tools that use it. I've been using the content aware fill action regularly since taking this class and now I want to go find a project that uses the vanishing point tool. Thanks Lisa!
I thought the workflow tips were invaluable especially for someone as picky as I am. I would have preferred more demonstration over describing a process which I may or not be able to visualize. I realize, however, that time was of the essence which necessitated the need to rush through so I would probably skip the PowerPoint presentation to save a bit of time and just get to it. The technical details which are necessary to understand can be explained along the way. That said, I thought the class was good. It gave me quite a few tips that I can use. I'm a long-time Photoshop user who is always looking to improve my skill set and understanding of the program.
Student Work