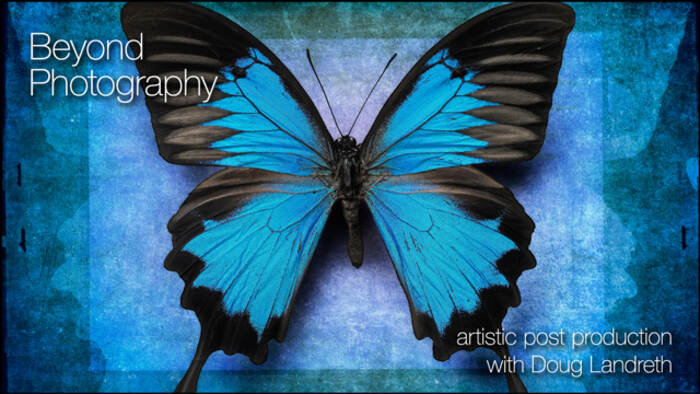 Do your photographs reflect the fullest expression of your creative vision? In this special look at artistic post-production, we follow award-winning photographer Doug Landreth as he shows you how to infuse your photos with complex textures and rich patinas. Create imagery that expands and expresses your photography as a collage of colors and patterns. Doug's digitally-assembled images are saturated and painterly in tone and process, and reveal memorable results that are often as haunting as they are beautiful. Doug's award-winning photographic style and digital secrets will be the focus of this special workshop.
Reviews
This was my first class and I loved it. Will certainly be back for more. Looking over Doug's shoulder as he creates beautiful art for me was priceless! Also, BIG thanks to B&H for their support of CreativeLive!!!
I have downloaded the Wilmore and Snider training programs here, and have enjoyed them immensely. I have also watched the entirety of this program, and I'm sad to say that I agree with ScubaPhil's review. Doug Landreth is an amazing artist and I love his work, but he is not an effective teacher. The format of the class, with the constant interruptions, also contributes to the ineffectiveness of the instruction. It's curious that a workshop on artistic post production contains ONE WHOLE DAY of nearly worthless meandering through the various basic functions of Lightroom and Photoshop. This is NOT what the class purports to be about. Only one or two hours of it--where Doug finally knuckles down and shows you How he creates a work from scratch--are worth watching. This is the only course I've purchased here that I've regretted. I feel it is horrendously overpriced for what it offers.
Thank you for the opportunity to take this course and for intrducing me to Doug Landreth's work. The pre-course PDF just blew me away. I'm even more excited about the upcoming course after feasting my eyes on some of Doug's painterly photo images.