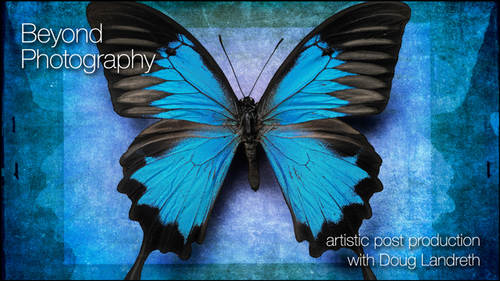 Class Description
Do your photographs reflect the fullest expression of your creative vision? In this special look at artistic post-production, we follow award-winning photographer Doug Landreth as he shows you how to infuse your photos with complex textures and rich patinas. Create imagery that expands and expresses your photography as a collage of colors and patterns. Doug's digitally-assembled images are saturated and painterly in tone and process, and reveal memorable results that are often as haunting as they are beautiful. Doug's award-winning photographic style and digital secrets will be the focus of this special workshop.
Reviews
This was my first class and I loved it. Will certainly be back for more. Looking over Doug's shoulder as he creates beautiful art for me was priceless! Also, BIG thanks to B&H for their support of CreativeLive!!!
Thank you for the opportunity to take this course and for intrducing me to Doug Landreth's work. The pre-course PDF just blew me away. I'm even more excited about the upcoming course after feasting my eyes on some of Doug's painterly photo images.