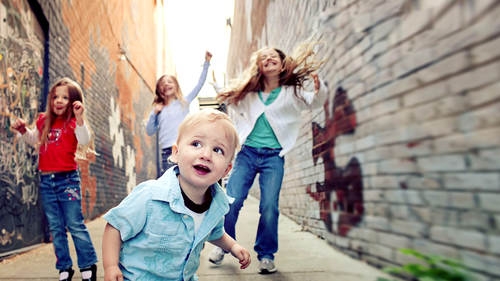 Class Description
TO RSVP FOR TAMARA'S NEW CLASS, Capturing Authentic Children Portraits, CLICK HERE!
Children are not professional models, nor even enthusiastic about posing. While children are inherently beautiful, they aren't naturals at sitting still. This creates a hurdle for photographers attempting to capture the personalities of younger, restless subjects. However, it's not impossible to get a child to pose for the camera — you just have to speak their language.
After more than ten years of shooting, celebrated children's photographer Tamara Lackey has developed a language for effectively communicating with her younger clients. In this 3-day course, you will learn Tamara's 10-point system designed to secure gorgeous, expressive images — including her formula for building to "the final shot."
By the end of this workshop, you'll be armed with a toolkit of tried-and-true methods easily adaptable to your own style of shooting, transforming your children's photography practice into a seamless workflow.
Reviews
This is my first creative live course, and I was really sceptical that I would be getting my money's worth. But I can honestly say that this has been a brilliant investment. Not only is Tamara amazing, but the content is fantastic. I feel like I got more than I bargained for as I even learnt some things in Photoshop I didn't know. Big double thumbs up!
Tamara is so good at what she does... Plus funny! This class was great and I learned so much from her... It's one of my faves and in my wish list!
This course will change the way you...it won't just change the way you take pictures but the way you interact with kids and families...the x factor that takes you from being good to great. Tamara is the greatest in that regard! First of all, she is a great teacher...I wasn't bored even once and by the time the course ended, I wanted more! I love her style, her wit, her pragmatism and most of all...her energy! Honestly, what does this woman have for breakfast that she is so positively charged :) Secondly, she teaches you tips and tricks that will be hard to forget - when there is sooo much information out there and its hard for you to recall everything, you will hear Tamara's voice and it will guide you in some way or the other - she's that good! I would definitely recommend this course - in fact, this was my first course with CreativeLive and now I'm hooked!