Creating Your Online Portfolio
Ram Castillo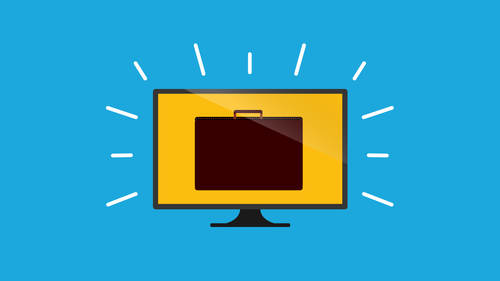 Creating Your Online Portfolio
Ram Castillo
Lesson Info
9. Creating Your Online Portfolio
Lesson Info
Creating Your Online Portfolio
this segment is going to answer a lot of your questions. It is very much hands on. How do we piece things together? Top of segment. So let's get straight into that. So it's time to bring your portfolio toe life, isn't it? And, uh, we wanted to be as engaging as possible and utilizing the previous two segments, which was personal analysis and defining your customer, which is your employer. So we can do that. And now bring it to life. And a lot of the two segments that we covered. Many people skip, so it's important. Now Teoh be informed by those and in this lesson, sorry. In this segment we're gonna go through these key lessons here. The first is research, and basically, I'm gonna go through how I do that. Number two, we're gonna take your design pieces and design work and make it portfolio worthy. Number three is we're going to make decisions and organize your portfolio pieces. I'm sure many of you are hanging out for that one. There's been a lot of questions on that already. So I'm go...
nna take you through my thought process on that and number four, we're gonna add depth your portfolio. A lot of our guests that have joined us. We've had David got Mila and Arianna Roland, who spoke about showing your personality and creating dip through your portfolio. So I'm gonna dive into that. And of course, we need to capture in your work and put it in context. So this is how I research it simply. These three key things explore, observe and document, and I know that many of you have this similar process, but let's go through them very briefly. Exploration should look like this in terms of your portfolio. You have to treat it like a design piece in itself. So the same methods that you attack a brief to be the exact same way that you attack your portfolio. So the first is just do some research and have a look at some online creative communities. Already showed you some earlier be hands is a good way to start and see what is the what work is really the most featured, the most appreciated, the most viewed and the most popular. Okay, because they're popular for a reason. And often a lot of people are pushing those votes up to make it featured or highlighted on those key pages. Most of those are actually established designers. Not all some. Then I would suggest that you you hope on and find out on and click their online portfolio. Take a look at what they're doing, see what makes them tick and and just have ah, yeah, have a great time just searching through. Someone once told me when I was starting out to compare yourself with the best and never with the worst. So ignore the ones that don't resonate with you. They aren't compelling enough for a reason. You'll be able to pick out the good ones. But like I said, uh, these are a few ways to stop doing that. When you start exploring, you need to start observing what is good work versus what is great work is a lot of good work out there, you know, it's like that's cool. That's that's like that. What are the ones that make it great? Why am I so drawn to this? So observed and no down? Why, why, that is so ask yourself why and really have that inform your decision notice styling and how work is presented, packaged and polished for viewing, which leads the image cropping. How they cropping the image is we like that. What, do I like it like that? Are they making something that's average quite interesting when they shoot it from a corner of the page rather than up top? Is there interaction involved? Is there a human element? Just noticed these things and and observe, uh, look at the image selection, how they organizing it and the flow. Are they revealing the ending at the beginning? Some of them are, or are they feeding in a little piece of the puzzle? And then, later on, you met with this majestic peace that's clever and intriguing. How's this storytelling when they show? Because that's eventually, you know, essentially rather what we're doing and notice simplicity. Notice simplicity, then you need to document. So, of course, there are multiple ways of doing this. I do these things, I bookmark them and I create a folder within my browser. Chrome is great Google chrome, because no matter what Google Chrome browser, you log in to your actually are pulling in your same sign in including bookmarks, which is awesome. So bookmark. Create a folder on your desktop. There's something you like. Drag it into a folder of Kolet inspiration. Call it, you know, Ah, whatever category. That is that that appeals to you if its architecture making architecture folder. If it's some cool, uh, digital piece that you love, put that in there. If it's UX designs, infographics create folders for them. Share on social media. Sometimes I I don't have time to do a lot of that stuff, so I'm just sharing it cause I just love it. Share full moon boom. And that's a way of documenting, too, because you can always back track. Pin it on. Pinterest is a good way. Obviously, you can create your pin boards so similar to just dragging stuff onto your desktop. And, of course, take notes, which is a lot of you guys are doing now. Now we need to take your design work toe a portfolio worthy peace after we've done a lot of that. That research. Okay, so we need to present work in its best light again. New York City garbage. Look at that. If it was just on the ground, it's Otto. It's ah, crushed can of coke. You put it in a Cube and put some nice typography on it. Oh, that's a work of art. You know, it's funny. Funny that how to mark up your printed pieces we're gonna go through that, had a photograph, your pieces. There's a short time last video, which is Ah, sped up version off one of the bonus material and how to render your digital paces. We're gonna go through all these cool things. Presenting your work in its best light simply means this putting your work in context and making it real. Okay, I'm sure I've drilled that point into already at this, uh, with the third segment here. But essentially, that's what he means. Make it look real. Make it look like what it's designed for because one of the biggest mistakes is that it's flat. So we need to create dimension and add depth of field by photographing the work and rendering it or taking the photo in situ meaning in the situation that it's it's meant to be seen in in context and also by flat. I also mean ah, depth off storytelling. Okay, so sometimes it's like a logo. Well, how do we make that it more interesting? Where's the logo seen. Tell me about the brand. Is there any other elements that I can add to it? We'll go through a bit of that. But my bonus material top 10 mistakes to avoid when creating your online design portfolio covers the other nine. So one of them his work is flat. There's a whole other bunch. I'm not gonna go show you some of my work. Okay, some work that off. Ah, it's just a whole bunch. Some not really well known brands. Some, some are. And now that I've covered a couple elements to research, uh, had a research and exploring observe, I just want you to notice some of the things that I'm doing it. It has allowed me to communicate and demonstrate relevance, competence and content quality, all those trigger points that I mentioned. So this is just a dark male pace. It was for a summer campaign are so way using Australian brand that is all about weight loss. And ah, worked in the summer campaign for that. So that's touches the dark Mel piece. But how do how do I create depth? Well, firstly, I photographed it and had it being held up rather than flat. And that's simple touch alone. What does that show me chose? Scale? How big is it? And it shows me that Ah, it's a riel job that people would be receiving like they know what it's about. You don't have to explain anything about it. If I didn't do that, what could it? A vain could have been anything, really. How big could it have been? You know, it's then I, ah, take a photo off the other elements to create the activation stand, which, with a traveling exhibition, stand around Westfield's shopping centers across the country in Australia. And there are other elements to it. So now I haven't designed the front board. The backboard, by the way, she's she's a celebrity chef. Uh, Zoe. Her name is Helen that she like that alone was made up of four different body parts. So when we did the photo shoot, she finger was off. So I had to, like, retouch a finger in the right place or the skirt was off or anything, you know, and I think it's important to really show all these things all these pieces and on my poor father. It shows the interaction where she's actually in these events handing out samples and things like that. So it just adds a whole new level of storytelling. That was one of the advertising, too. So now look, I've got an activation stand of God, Um, the dark male pace and I've got an advertisement. Now you get a sense off. Okay? This guy's thinking about design more than just the execution. He's demonstrating his value through all the touch points, and I photographed it in situ. Okay, so when your projects are out there and I'm gonna talk about mocking up and things like that later on, I know you're thinking my work hasn't gone live yet. Well, things like that market up, get a friend to hold up that direct mail pace. Design it in actual size, things like that. This is ah, website mobile, responsive website and rebrand. I did for Crown Crown. Uh, for those of you that in London no aspen als as a ah, almost like a casino slash uh, men's club. But Crown bought them and wanted to murder them. So my job was that I was brought into rebrand emerge. Those those two brands together and We also had to think about the website. So how does that look? This is one way I've done it. I'll show you another way later, but essentially you get the idea that it's a website, that it's, ah, responsive. So I get it. No, I get that you. That responsiveness is that he's a big part of designing. In fact, most design Web designs should start from a website, and you'll notice that with some of the guys that are designing at a very high level are on the digital space they design for Web first before they designed for desktop. What other parts of it are they? Well, this is how the inside looks like. So why don't I show some images that show the inside? So again, put your working context. You know, your pieces should also might. It could also have photos of the people that are using that just of them. You might have a photo. It's just a photo off the setting of where that product or service that you've designed is going to be for So you're painting a picture that you're painting a picture for them. This is ah, part of a style guide, so I might even put that as one of the slides. Now I'm showing depth, showing the website of Shine a bit of the stall guard of showing a bit of the setting. Okay, cool. I get it. I get a good, well rounded feeling for what that products about is a flat. Well, the more that I put in until the story that's relevant, the more they're going to understand what it's about. He's another mobile app, slash website. I did, and again, that's just rendered. But for me that worked for that particular device. So as you can see there, it's simply a search tool. And rather than showing just the flat, you know, standard what I did for the crown, the front on I felt this was a bit more appropriate because this was actually for everyday users who were looking for for jobs that were in demand that needed to be filled. Here's some packaging designs, and these are just folders off carpet tiles. So capitals of pretty you know their carpet. What can you do? They're not that interesting, however, Each one was famed Teoh, a particular subject matter so somewhere about music some was about, Uh, the the cubic sort of nature of it monochrome was that one. And there was a strong nation, which was about the thread off the carpets. So this is what it starts to look like. Okay, most of you would take a photo of a product, put it in your portfolio, but unfolded for me. Show me the shots. Show me what's inside. So it's important to just really give mawr than what you think. And it might be the same thing, but a different angle might show a different way of interacting with it. This is Ah, cell color. They are mood sprays. They do not smell like anything. The family. Everyone has this soul color. Ah, I'm sure I'm gonna get some in the chat rooms of my soul. Kulla, is this emerald grain? A guy? One of those grains over there, Any way we want to get into the story of it. Um, too much. But these I actually had to research about the bottle because they were open to any bottle design. And I thought, Well, you have to show the color, do not hide the color and notice that there isn't stand up crazy. Well, typography, that's, you know, really. Screams are beautifully crafted, but inside the Swarovski crystals, so you can tell that story with with arranging it in different ways and try different angles to this was for, ah, one of the biggest banks in Australia. It's called Commonwealth Bank and the idea here waas Simple idea where every dollar that you spend or contribute the bank will match that to the charity. So my copyright a partner and I at the time but ourselves are that's twice as nice. That's it. That's the campaign. Everything was in twos. We got twins. We had a whole bunch of fun hiring twins. That was pretty funny. So we got twins. The photography there. Tweens twice as nice. Twins, Twins, twins. Um, yeah. And, uh, we were giving out to free IPods. And that was plastered on the packaging that was handed out in the packaging was to free Ferrero Rocher chocolates. So simple things. Easy cut for a simple message to forest years, twice as nice on the packaging. So again, that shows a great depth off. Ah, when I was talking about flat, not just how work is shot but also how the project solved the problem. This is not my own wine. People like, Oh my gosh, he has his own wine. We have to hire him like this is not my own wine label. I wish it's a great wine, but it's Rams leap. Who owned by Canon Bar Bridge Wines in Ah, in Australia. And ah, the idea here was to simply bring in the illustration that was on their other packaging. It was a simple doodle. We crafted that and rolled that out into they had a brochure that they loved. And sometimes they're like, Oh, you gotta do it like this, you know, reference things. So we had to stick with their existing Russia fine. And I reflected that as best I could on a website. So that's how have shown these. So there are met many ways to show digital pieces. But again, what Arianna was saying as well, you know, and I totally agree with it is he pointed to show functionality of clicked one. That's how it looks when I see the rest. Okay, great grid system. He's applied high rocky flood subheadings, Easy navigation, great
Class Materials
23 digital resources to keep in your back pocket
The 6 most crucial design principles to implement on any design
Top 10 mistakes to avoid when creating your online design portfolio
5 free online creative communities you need to be on and why
Daily ideas to improve and retain creativity
How to Photograph Your Work with a Home Setup
Ratings and Reviews
I have been asking for a portfolio class for graphic designers since last year on Creative Live. So, I was excited to see Ram Castillo teach this class. Thank you CL! This is one of my favorite classes on CL. This class is not only for specifically graphic designers, but can also be applicable to other artists and designers as well. I had to create a online, print, pdf and dvd school/job graphic design portfolio to graduate with my degree and was taught vaguely about what exactly to include in the portfolios several revisions later. I wish I had discovered Creative Live, then! Ram Castillo walks you through the steps of getting to know yourself which helps you to create the portfolio and knowing your potential employer/customer which let's you analyze what your portfolio should include. But, it isn't always just about you. A degree in graphic design doesn't always guarantee you a design job. But, Ram Castillo, his sense of humor and his cute accent will show you how to get that design job. Ram shares his secrets some designers probably wouldn't want you to know. Ram Castillo shows the portfolio sites you need to be on and how to market yourself to be seen, how to self edit your work, and getting feedback from others. Ram has guests that explain how they prepared their portfolio to get a design job. Ram addresses what to do and what not to do, what to include in your online portfolio, how to think daily and how to take care of your mind and body which can impact the way you create your portfolio which can also be an emotional journey. This class was a huge source of inspiration and breaking down the steps that you need to do to have a knockout portfolio and be a successful designer to shattering those hurdles and excuses. After watching this class, you too may be inspired to create that knockout portfolio whether you are starting out or not, your confidence may soar after watching this class, you may be the one holding yourself back and this class may help you to get out of your own way. Ram suggests if you don't have that hero project in your portfolio, create those knockout personal projects to put in your portfolio. Ram Castillo prepares you for your portfolio and beyond to get that interview and job. I highly recommend this class for purchase for the bonus materials, the videos for inspiration, how to photograph your work, there is enough room for you, inspiration, process and accountability. This class will also prepare you for the next step, getting a design job which is the next class you need to watch and purchase. Thank you Ram Castillo! Thank you for teaching this class and so grateful that you taught this class. This class has been added to my design library of resources. If you will excuse me, now I have a lot of work to do to create that knockout design portfolio.
I was excited to meet Ram from his first email prior to the live class that I was going to take. He is personable, authentic and eager to help others. I thought I would enjoy his class but wasn't sure how appropriate it would be to me as my photography business. Surprisingly this class would be perfect for any Creative business. It was so appropriate for my business and had so much actionable content, that I took 10 pages of notes! Many can train about portfolios. Many can be powerful speakers. Ram was not only those things but so much more. He started out by telling us about WHY and HOW he became who he is and had us explore ourselves. It was powerful. It was a light bulb moment to realize my focus in business has a direct result to how i was raised and what I believe is important. That was just one part of the training. In the end, I had direct and actionable goals toward revamping my portfolio. It's great to take a class that is not only motivating but changes the way I do business. As a direct result of this class, I changed my portfolio and got a photography job where the client told me they hired me due to my portfolio. How powerful!! It would be a FANTASTIC investment you won't regret.
this class is amazing! I have just graduated my graphic design education and started completing my portfolio so I could show interested companies or employers wat I am capable of... I will never ever look at my portfolio the same way after this class they don't learn you these things at school... What your portfolio projects should represent, how many, how to show trough your portfolio, what you are looking for in a job, how complete or incomplete your current portfolio could be and how to give it that extra something so they actually check out your portfolio when you contact them to apply for a job... This course was great, the guest speakers made it even more valuable. They are all very experienced in the aspects they were asked for... Ram Castillo has some great life experience to share! Get this course if you want to give yourself that extra push to achieve great things with your design!
Student Work