Shoot: Bridal Party Poses
Lindsay Adler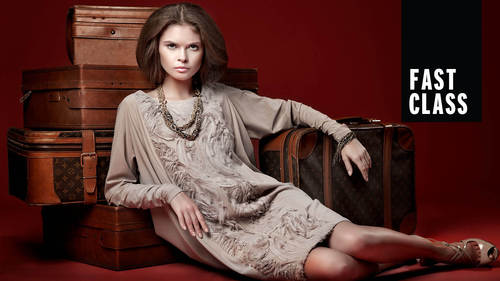 Shoot: Bridal Party Poses
Lindsay Adler
Lesson Info
21. Shoot: Bridal Party Poses
Lesson Info
Shoot: Bridal Party Poses
What I'd like to talk about now are some essentials proposing a bridal party for bridal parties. Some of the rules that I just taught definitely apply. If you can do triangles. If you can give deaths, you can vary the levels of people's head. That's awesome. Ideally, you still were going to go ahead and have balance and asymmetry but bridal parties for more traditional. Sometimes it would do. Do you do definitely do symmetry and lined people up. So I'm going to give you my five tips for posing bridal parties. So tip number one tip number one is it's less about posing and more about making your day go smoothly is number one is no family politics. It will definitely help you out if you go ahead and ask beforehand what you should be aware of. I also ask who you want to be included in the in the photos. Right away. I'll ask the client that So if they really don't want Uncle so and so you know that, and so that it's not awkward that you call them up and then make them sit back down. It happ...
ens. May you live and you learn so no family politics will make your life a life a lot easier. Number two is you build the groups around the bride and groom. So in this last example, we talked about groups like building groups. I start with one person and I build well. In this instance, I actually will start with the two of them or one of them together and build around them. Triangles can still apply, but they don't have to. I'll put it this way. The ones, the photos that you see where they have really cool, funky group shots that you really like those years year based on triangles, the one that you see that years you look like typical wedding album. They ignore the triangle's latest line, Everybody up symmetrical tip Number three is Watch everybody's hands instead of watching. I actually just tell everybody. So once I get everybody up there, I don't worry about it too much right away because people, if they're standing there for a long time and building along group, they get impatient and they move their hands anyway. Like so what? I do it, Dan, It's OK. Everybody looks great. What? I want all you guys to do over here. I want you to put your right hand in your pocket with your thumb out. Okay? Make sure that you pull back your jackets. Okay? So it's not crumpled. Okay, everybody, over here. All you guys, I want you to put your left hand. Women. I want you to hold flower, so I kind of direct it like that. So I usually do hands almost last because people don't have patients. Accounts standstill. Um, number four again, I mentioned this already. Symmetry is more traditional. Asymmetry is more modern. I feel with the couple one and then adjust appropriately. And number five with large groups try to create deaths. So don't go. I mean, unless you have one of those massive wide albums where you could do a huge panoramic doesn't usually work. Instead, what you want to do is find ways to have people lower and higher steps are the traditional solution For this church steps indoors outdoors, whatever it may be,
Ratings and Reviews
This is a great course for a quick reminder of things to keep in mind when headed out for a particular shoot. It's bullet points. General principals. If you are new to posing, you'll want a more in-depth course where she has live models and is positioning them rather than just talking about posing techniques. But for a Fast Class, I think this is perfect. Wonderful job, as always Lindsay!
Fantastic quick but comprehensive summary of the key points for many different types of shoot. As always Lindsay Adlers delivers excellense. Brilliant
Lindsay's classes are always informative and interesting.
Student Work