Shoot: Group Poses
Lindsay Adler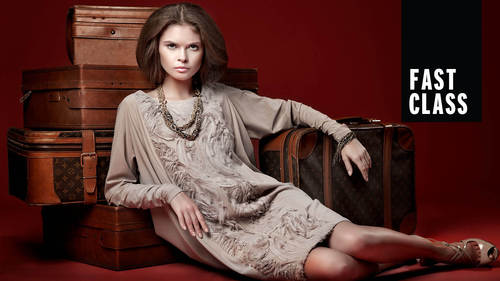 Shoot: Group Poses
Lindsay Adler
Lesson Info
20. Shoot: Group Poses
Lesson Info
Shoot: Group Poses
I have my five tips for group posing and to look modern to not look dated. The key to group posing is to have visual balance but not be perfectly symmetrical. That's a really important one. So Number one was balance, but asymmetry. Not perfectly symmetrical Case and number two is a void, arms and body parts overlapping in ways they shouldn't. A lot of people put like you have a group shot and everybody puts their arms out around each other and everybody puts their arms over each other's shoulders, and it just it messes up clothing. It raises shoulders, have the little fingers popping out from the side. So avoid that. So think about how they're interacting with the group's number three is thinking about triangles. What I do, and this is my solution for poison up for opposing groups as I pose one person, then a second and then 1/3. As I build them, they're making triangles with their heads. What you want to make sure you don't do is you don't line up everybody's heads because just like y...
ou don't want to pose like a stick and you don't want a pose with their hands on your hips because it is so rigid. If you have heads at different heights, then there's visual interest throughout the post. This is an obvious one, but either the tallest people in the back or sitting Um, that's an obvious one. But making sure that you know the whole saying people are is like, If you can't see me, I can't see you. Yeah, that's true. But even if they can see you, it doesn't mean that you can actually see them. So I just try to take care of it right away. Taller people sitting or in the back? Just watch out for that. And then Number five four groups. The way that people are physically interacting represents how that group is related. So you would pose three sisters very differently than you would pose three colleagues. You could still pose them using triangles, but the way that they interact and physically touch one another or don't determines. Okay, what is the relationship? And so you communicate a lot about how people are putting their hands on each other's shoulders or the way their heads air tilted. Ah, family would have a lot of physical interaction much closer heads tilted, whereas maybe a group of colleagues a proposed for triangles. But each person would have their own personality because that's the idea. They're individuals where his family, you're trying to show union more.
Ratings and Reviews
This is a great course for a quick reminder of things to keep in mind when headed out for a particular shoot. It's bullet points. General principals. If you are new to posing, you'll want a more in-depth course where she has live models and is positioning them rather than just talking about posing techniques. But for a Fast Class, I think this is perfect. Wonderful job, as always Lindsay!
Fantastic quick but comprehensive summary of the key points for many different types of shoot. As always Lindsay Adlers delivers excellense. Brilliant
Lindsay's classes are always informative and interesting.
Student Work