Shoot: Plus Size Poses
Lindsay Adler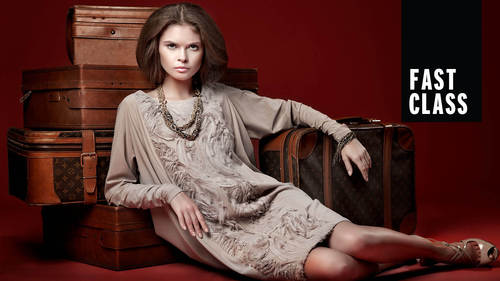 Shoot: Plus Size Poses
Lindsay Adler
Lesson Info
15. Shoot: Plus Size Poses
Lesson Info
Shoot: Plus Size Poses
top five guidelines for photographing somebody who is plus size. Um, I have a lot of clients that are not size zero or a size two. I photograph Ah, lot of singers that have a lot solar, voluptuous shape or a lot of professional women's athletes that have broad shoulders and their big girls. And so I need to flatter them. So here are my top five tips. Tip number one is enhanced. The shape and curve, not size. So it's a difference like you can. I do. You do not try toe hide anything. You're just trying to put the shape where you want it. Number two is avoid straight on to camera. There's a huge one. Everybody looks wide us straight on to camera. Does matter who you are so that you're not gonna shoot. Shoot on the camera, always going to shoot 3/4 or somewhere in between 3/4 but not totally to the sign, because totally decide is where you can see the size of someone's stomach. So it is 3/4 in a little less than that, not straight on on to the side. Next one would be hips and waist back sh...
oulders and head forward. So remember, the closest to the cameras biggest farthest, is smallest. The next one is a long gait and posture. It's combined with this. Avoid full length while sitting. Um, if you really want to elongate somebody, don't have them set. Even if you have good posture when you're sitting, everything gathers so even. I mean, even when I say even if I'm sitting up street, if you have a little bit of a stomach or a lot, it will gather right there. It doesn't matter how much I stretch. It's still going to be there. So if you are trying to elongate somebody, standing leaning is going to be the way to do it. But if you do, someone do want somebody to, uh, be sitting, then you don't do full length.
Ratings and Reviews
This is a great course for a quick reminder of things to keep in mind when headed out for a particular shoot. It's bullet points. General principals. If you are new to posing, you'll want a more in-depth course where she has live models and is positioning them rather than just talking about posing techniques. But for a Fast Class, I think this is perfect. Wonderful job, as always Lindsay!
Fantastic quick but comprehensive summary of the key points for many different types of shoot. As always Lindsay Adlers delivers excellense. Brilliant
Lindsay's classes are always informative and interesting.
Student Work