Design for Everyone: How We Deal with It
Matt Stevenson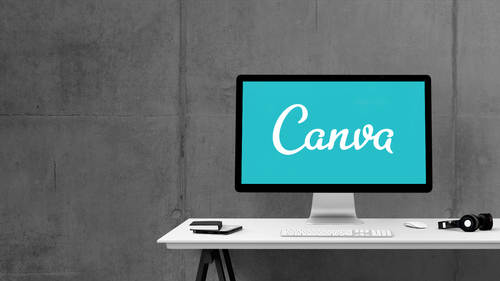 Design for Everyone: How We Deal with It
Matt Stevenson
Lesson Info
11. Design for Everyone: How We Deal with It
Lesson Info
Design for Everyone: How We Deal with It
right talking to designers about Can va. Um, something that guy had mentioned in our very early interview was talking about a term called The Democratization of Design. Uh, designers who are familiar with this term have mixed feelings about it. The simple way to say the democratization of design is to say that it is putting designed to the hands of everyone we talked about designed not being a barrier anymore. There's no there's no requirements to have some of the big, beautiful programs like Adobe Sweet. Everyone is now learning how to become a designer thanks to Canada. So how does that make us feel? These designers, I mean, that's can be a scary proposition. It's almost a Ziff. Are we becoming obsolete? Are we, uh, will our clients need us anymore if they have the ability to do the things we do? Not at all, not in the slightest. We have even more value now than we did before with these new products coming out. Um, I wanted to show you guys how the democratization of design actually ...
makes us stronger. Now. Then it does before, um first thing that it does that it opens up new services go back one step. Um, it means that we can now doom or than simply designing something for our clients and handing it off to them as a product. We have different ways that we could offer our services that work better in a more collaborative environment. Um, one thing that I've seen a lot of people doing are designing inside of Canada uh, layouts for their existing clients. So introducing your client to Canada, showing them the value of having it in the value of collaboration and all the cool things that they can do as well as you can dio and then and then showing them that you could be the one to create inside of Canada, and then they can either edit or revise is they need to. But you designer are the principal. Can voc, a content creator? That's one way that we can remain relevant in this context. Another one which is very popular now, especially because can va is sort of at the at a tipping point. The early adopters are very into Canada, and it's gaining speed and the law of diffusion of innovation. If you've ever seen seen Simon Cenac talk about that is canvas up at this point, and it's about to cross the edge into mass acceptance, which means that a lot of people don't know how to set up an account or they don't really know all the features of it. So as designers, one service that we could offer them is to set up their account. We talked about Campbell for work, your ability to bring in a brand. You could actually treat that as a service where you go to your client, you say Now that you love Canada and you want to use it, let me set it up for you. Let me make everything pixel perfect. Put all of your your fonts in there. You don't have to worry about your logo files. I'll put it in there. I'll get the colors right, you know, Dear client, I've been working with your brand clothes for so long Now I know it by heart. Let me put this into can before you and then up. Keep it over time. So that's another service that we, as designers can offer. And then the last service is a kind of production service of importing designs. It's a little. It's a little less flashy than some other services where we were designing from scratch. But it's it's valued by our clients because we are taking them from other design programs into an ushering them into can va. A great example is we have a client where they are adopting Can Va and they are really excited about it. But they have a lot of brochures that they have built in other programs. They have someone in design. Some of them are done in on the smaller ones are actually in a photo shop in Illustrator. So as a service, our company, fathom Creative, is recreating those designs from their original native platforms into canvas. And that's a very valuable service. I would not expect my clients to do that on their own. I would definitely want to say, Hey, why don't we created the originals? We could create Thes currently Can Vote doesn't have a system of importing designs from, say, pdf Sir P. ST's. There's no way to kind of magically drag and drop something and have it be in Canada. We have to recreate it canvas a very different platform than a lot of the big boys than a lot of the heavy editors. So we need to account for that when we're creating designs so we can counsel our clients and tell them you may not have everything in camera, but what you do have you will be able to manipulate and change yourself. Let me bring all of your assets and all of your existing designed documents from these other programs and let them live in Cannes, Va. So there's lots of different options that we can go towards our clients with rather than the old. No, don't you dare. You're not a lot of design it. I'm the designer. Your you can't touch anything. That's a very, um, very sort of old school mentality to design. There's also a couple charge models that we can we can think about when we're going to these clients. We're bringing them a new system. We're showing them something that they may have seen a little bit of or not at all, and we want to maybe consider working with them in a different arrangement. So if you aren't on a retainer contract, maybe this is the time to bring it up when you're switching tools or convincing a client to do something that they haven't done before. You have a great opportunity to increase your relationship with that client to bring yourself sort of up on the relationship scale on make yourself integral to who they are, whether they're big organization or small one. Whether you're a big organization or small one, um, you can enhance the experience of working with you by not just bringing them a cool product, but bringing them a special offer that comes along with it. Uh, is saying to a client, Hey, you know what? This is so new and so great. We're learning about it along with you, Um, so we can do ah, little bit of a discount if you allow us to do X, Y and Z, or you could go onto a retainer agreement with them. Um, you could switch your set up from from per project or from hourly two per project. You could say you know what? Instead of instead of paying me per hour to upload all this stuff in here because it's a very laborious task, why don't we do a per project? Why don't we say for every five pieces that I upload, uh, it'll be this x amount. It's a great time to look at your rates and judge where your client is, how they're feeling with how you're working with them again as whether you're a freelancer, small agency or a big one. Um, there's one last, really important note about the democratization of design what it means to us as designers. Um, this is probably the most important one with every new tool with every, uh uh uh loss of specialization that comes with the democratization of design. We have the risk of being less important to our clients. That's that's sort of a fact of life. They could no longer come to us for revisions because they're editing templates themselves as designers. The way too properly think about what's going to happen to us is very simple. Although your clients will now have the tools to do some of the things that you do, you will be, you will always be better than they are at design. It's your profession. It's what you're trained to do your skilled and that skill is valuable. Think about it like power point. Everyone has power point. Just about everyone uses power point, but that doesn't make them good at power point. Now. If they spend a lot of time in it, they'll gain skills. And they'll make some of those micro decisions that we talked about and be able to make them quickly, like we dio. But they're still not gonna be as good as us. So our value as designers, when it comes down to it, regardless of the tool, regardless of whether it's cloud based or it's free and anyone could pick it up, we can still be better at that tool. In order to be better at the tour, we have to use the tool it comes with. I used to say boredom and and practice just getting in there, playing around with it, using it not just for existing clients, because there may be some risk involved in using a new tool presenting those something but using it for yourself. You, when when fathom creative brings on a new piece of technology, we always always use it for ourselves first and then we can offer it to our clients because we need to prove its worth. We need to show that it has some value to us as a company, and then we could transpose that value to our clients. Canada fits that. Uh, that scenario perfectly. We can be better at Cannes, Va. Than our clients. We got it. We got to get in on the ground floor, We have to start using it, and we have to master it. You guys are on the right track being here and listening to these sessions, but it takes time and practice. So I encourage you be better than your clients at that. This stuff create value in your skill on keep that going. So let's talk a little bit more. If we go to the presentation. Let's talk about a little bit more about the role of the designer with in between Canada and the clients. If this is Canada, how do we get to Canada? Well, it's through us. We're going to be the ones using it. We want to set it up for our clients. We want to create things inside of Canada, and we want to import things into side of Canada. That means that the clients are going to get through canvas, get to Canberra through us. We're going to be the brand champions were going to be the ones you know, fixing all the mistakes that they make when they break. One of our designs were going to be the ones who act in a way that we do now. Where were the shepherds of the things that we create? This isn't the only model, though, because it's a collaborative environment. You may reach a point with your clients where they are comfortable enough to switch models so that they are the ones mastering and being inside of Canada. And we are a little bit farther back, still offering services still being a value as consultants and design experts. But we are not their only link to the product to Canada. They are adopting it themselves. Canada loves this, um, the designers who I know who have gotten their clients to this point. They love it to Canada is a collaborative, and with collaboration comes time in the program, which means that a lot of these clients are going to start using it a lot themselves. There's value and not going back to a designer for every little revision. For every little time that you want to change a change, something and create something from a template. We have to respect that value. I would want the same thing from any vendor that I work with. I would want them to if if I want to learn the tool or or save myself some energy or a be efficient in revisions, they should respect that and and shepherd. And we need to do the same thing. So be better than your clients. Uh, start out as the hub, But know that over time you're gonna wanna hand over some of that power to the clients and make sure that you can structure an arrangement with them that's mutually beneficial.
Ratings and Reviews
Pretty good course generally...especially part 2 & 3. Frankly, Canva's early adopters, like Sue Zimmerman (who I heard about it from) & the like...& therefore probably MOST of us entrepreneurs are probably NOT graphic designers by trade. That was the whole point of Canva being created in the first place!!!! That fact was hammered home in the way Matt presented how to use Canva by pro designers in part 4. Unfortunately, Part 4 was very hard to follow at times. When was he in the pro version of Canva & what could be done in the version we all know, love & work with everyday was NOT always clear. Part 4 was waaaaay too fast & very terminology heavy for most of even the in-studio audience. (It was funny.) I wanted to hug the gal that kept trying to reel it in & get on the same page with her questions. Thank goodness. Bought the course right away because I've been using Canva for over a year and need to go to the next level. I hoped to learn tricks for all that I waste so much time figuring out on my own. There were some. Alas, one main Canva glitch with regard to applying a logo over a background (uh...kind of crucial for business owners & a real time waster to work around literally every single time you use the program) that was raised as a question & re-asked by 2 other people AND several times remained completely untouched. Although the question was on topic & appropriate at many times during parts 2, 3 & 4 and a seemingly very popular question, the moderator chose to ignore it. Almost NO questions were taken from the online audience, in fact, despite there being surprisingly few questions online!! Incredibly, incredibly frustrating & disappointing but I don't blame Matt for that. Too bad there seems to be no course materials to go along with this...like the awesome tips Matt went thru one by one. What a perfect workbook or guide that would have been to go with this, in some form. Really too bad. And really surprising. So all in all, a good course with an EXCELLENT instructor (hope he does Prezi too) but some some big disappointments for this non-professional-in-graphic-design-or-tech, which, it seems is a SIGNIFICANT chunk of your audience...right?
This was an absolutely great course for a beginner like me. Matt explained everything very clearly and in a pleasant way. I hope he, or someone, does a class on the new Adobe Spark soon. Thanks again; Lonney
I like this course, becuase it is very simple to the users, and canva is the future for quick design I hope everyone can you it.
Student Work