Global Adjustment Panels
Daniel Gregory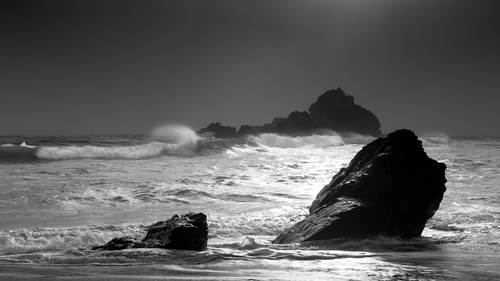 Global Adjustment Panels
Daniel Gregory
Lesson Info
13. Global Adjustment Panels
After the light and color panels, jump into the rest of the controls for global edits, or edits that affect the entire image. Learn to work with clarity and dehaze and the difference between the two tools. Then, edit with adjustments like split toning, vignetting, grain, sharpness, lens corrections, and parallax adjustments.
Lesson Info
Global Adjustment Panels
Okay, so I have my color piece. Make my adjustments there. The next thing is the effects panel. So effects has to really great sliders that I think are the two most abused sliders and all of light room. The clarity slider one of them. Ah, and then the ah, vignettes. Lighter, a little aggressive on our vineyards. Personal taste though you were free to clarity to your heart's content. And this is also where you'll find split toning. So it's hidden under the effects panel. We're gonna look at that. I'm gonna jump to a different me's to really illustrate the clarity de Hayes elements. So come into here. That's the writing. Just make sure that's right. Okay. What clarity does is it adds mid tone contrast, so goes in primarily into the mid tones, and it builds structure and total separation basically in the midterm, So it's gonna do a little sharpening on the edges. Make the light side of the line a little darker, light side, a little lighter, and then it's gonna allow for a little separatio...
n of the tones that are in there. And it's a great effects if I come in and do it you could see also, and I got detail into the water, but I didn't have before. And if I soften it up, I even got more fog. Okay, so that's what clarity is doing is it's primarily going into the mid tones. De Hayes is one of our newer tools. It's in light room. That tool goes mostly. It wants to go into the highlight area predominately, and it looks for contrast to build on the highlights in the highlight areas. It works from the highlight back, and it says, Find me contrast in the highlight, accentuate the dark values in the highlights and then work your way back down. It's sin. Its biggest issue is it creates a lot of saturation that it's issue is it's a saturation peace, and what's awesome is when we're getting our light room updates that happen on a regular basis. When you read the notes, you get in a little details. Oftentimes you'll see there's been work on the saturation issue within the D. A's tool. So rather than wait two years from the fix that we're slowly getting the D century, I mean, it was bad in the reversion, just made things punching. But it's a cool tool. I can make it really foggy. Or if we zoom in here, there's actually the edge of a boat starting to come in back there. So its able to go through all of that fog and find a boat that I didn't even know was there when I took the photograph. So its able to see see through that. Now why is it such a ah problematic tool by coming to this one? Who? Personal effect. If I had clarity here, you see, that just kind of makes it got a little more punching appeal, a little more detail in this area. I actually get a little more light separation in there, that's all. In my mid tones, clouds get a little bit more structure. If I go to the haze, though, you see how much saturation got brought in now I got a lot more detail in those waves, but I will introduce a thana saturation. So this tool is that you get aggressive on it. You're gonna have to deal the saturation potentially at a global level, back up in a boat. So it's a it's a weird little well, peace, Great tool, though, to punch in that contrast, the vignette Dark vignette Oh, patrol highlight worry enough light vineyard. Now, this little triangle right there you will see in several of the tools. If you expand that out, you now get the subsection for those tools. So now I can come in. I'm gonna do a normal vignettes like the white ones. We'll make it really aggressive. Now, the midpoint is how far in from the center should that that be roundness in the mid point in. So you see it, So I want to square around. And yet the feather is how strong should the feather be? That's my personal favorite all my photos. If you buy one, my photos will come with that vineyard on it. So it's how strong should the feather beyond on the great Asian there And then highlight is I'm gonna get a normal kind of warning. It will attempt to protect the highlights and let them show through the vignette a little bit. So it just has a little bit more natural blend. If you have ah, highlight, that's moving up into the the image. So that's the vignette. Peace in their split toning is right here. If you click on that, you'll get the split Tony an option, and you can come in and add colors in the highlight and shadow. Um, and then grain adds photo looking grains. If we zoom in, you can see if I want to kind of have a photo look to the image I can add in some green. Keep in mind that grain slider. And by the way, if you're ah, film photographer and you're like I want Green and I want Delta 3200 film, there you go. Now, if you don't want that, if you just mouse over the actual name of the command, it'll go back to reset. And you could just reset the tool back to its default, so you don't have to slide it back to zero. That's by the way, drives me crazy. I tell people, Just reset that they're, like, dragged right. You know, it's cold enough. Just click on it. Recent details panel. So the detail panel applies sharpening and noise reduction. Same thing you've got a little triangle here that's gonna give us a drop down into some mawr. Some features of the tool this detail panel apply Scharping across the whole image, for the most part, and it's used to offset the softness created during image capture and to add just a little bit of punch. And what what sharpness does is if I have a line and this side little darker cause of the shadow and the size a little brighter, Sharpness says. Go look at a radius with, and if it's darker, make it darker. If it's lighter, making a little brighter. And what happens is our eye recognizes that contrast that micro contrast, and we perceive the contrast there is being sharp. So adding sharpness means to going to find the lines. Make the dark side of the line darker and light sideline letter. And the weird part is because it's mathematical, like we think of a pixel. But it could go in inside a pixel on do the same work so we can actually lesson a pixel for sharp edges. So for sharpening every once know the number, I'm gonna break my rule. Sharpness is usually somewhere between 40 and 60 in the tool 40 70 of the tool. If you're doing landscape work, it's in the 0.61 0 range. If you doing portrait work, it's in the one OTA 12 range on the radius. The reason for that is if you think about skin tones, we don't want to sharpen every line in somebody's face, so we want the radius to go a little lighter. But on the landscape we want to sharpen every little pine needle on a tree, so it's just you want to sharpen a little less. The radius is a little wider. You want to sharpen mawr edges, you make the radius little small. Yes, what did you say? It was fairly escape again. Somewhere between 0.6 and one, I'm gonna grab a opus. Not importantly, we just let's go back. Ah, we'll come back in this one we're working on earlier. Now if I again, if I hold down the Alton option key and ideas sharpening, you could see it turns to a grayscale image and sharpening. You want to be in a 1 to 11 assuming it 1 to 1 down here, I can change my ratio, and the reason for that is we can't perceive sharpening when it's screen resolutions listing. That's where it 1 to 1 and If you look at that, you can see there's no Scharping applied, and then it gets a lot more crunchy, less and crunchy, so we don't want it to be. We don't want to see the sharpening. We want to know it's there. But we don't want to see it, because when we look at photographs, we think, well, that looks digital. It's used because they're over sharpened. They have the halo is too visible. So Scharping amount in the radius here. Same thing. If I hold the old key down or the option key down and I dragged the radius, you cannot really see that halo get created on the horizon line. So in a radius of three, that's a pretty hard hitting halo. Because I come down to the radius down here around 0.9 or so you can see there's a smidge of a little halo around there, so that creates the sharpness, the detail slider. If it's so interest, Great tool. But it does two things. If the numbers above 50 it finds smaller, it is. Look for what's called a high frequency area, so looks for really finds detail, that is, and actually accentuates those if it's below 50 it helps minimize the effect of the halo most of the time. In my world, it's below 50 trying to minimize the halo. And if I want that flying detail get in a different way, the masking slider is one of the cool sliders I'll zoom out. So areas that have really smooth texture, we probably don't want to sharpen, because if it finds an edge, it sharpens it. So if you have noise in your photograph, it finds the edge of the noise and sharpens it. So if you hold down the altar option can click on masking. What it does is it creates what's called an edge mask. As I drag to the right, the things that are in white get sharpened and the things that are in black don't. So as I dragged that farther and farther to the right, you can see the sky, which is just smooth. Texture is getting excluded from the sharp in effect, but all of the grass down below in the stuff in the mountains is getting the effect wherever you think. The amount of sharpening or whatever you want to sharpen is if you're doing somebody's portrait and as soon as the skin tones are gone But hair, eyebrows, lips Pavel sharpen arm. Great. Do you think that's right? That's where it So there is not a magic number on the masking. It's just so maybe just have a lot. Some have a little eye mask, almost every image, though. He needed a smooth stuff. I just don't wanna have sure books that detail before you say it was. Can you give us an example of the less than 50? Do you have some pictures it could look at? OK, let me see if I let me see if I can get this to do it. Okay, let me zoom in and there's a little more. Okay? And then look, Okay, this will work. Okay? Who look OK, look here that they're going to halo line appear here when I actually do the effect. And then look at the area down in here is I move the slider so you can see there's the halo above. Now, as I start to bring that over here and blows 50 see how it starts to mitigate the effect of that halo as it comes above 50. You could see a start to pick up more sharpness on the individual lines in the detail of side of the hill. So above 50 is going after everyone. Little edges. It confined a below 50. It's It's starting to help mitigate some of that effect and help reduce the overly hard hitting element of the peace. Okay, noise reduction. If you've got an image that has high I s O um on her sis noise comes in two different forms. I'm assuming back here you can kind of see there's this kind of blotchy stuff over her skin. Some are a little bit more, and over in the shadow, there's a little bit of oddity. Um, grid geeky, this image here. Um, yes, the leg lamp from Christmas story. And there's the baby one. There's just a little bit of, ah, kind of a static that goes across the image. That's luminous noise. And then we also have color noise, so color noise looks like Christmas tree lights. Luminess noise looks like static. So when we go to remove those not ingredient tool, but actually the editing tool, you bring the noise reduction up in the detail. In contrast, slider just feather in the how strong the effect is. And basically you're just trying to move a chunk of that. You don't want to remove it. All our things get really plasticky looking. I'm gonna jump over in a classic. I've got a really nice image that shows what happens, um, to skin tone. So this is ah, high I eso image. So same same set of tools. I'm just gonna come into that same area. So as I move the luminant slider up, you can see that the coat that that kind of haze back in this area that's going a little bit more you could see how that disappears. Hopes that sharpening. You can see how that disappears. What kind of smooths out so noise in boys out? And then that little bit of weird color You see, there is color noise as I move the color noise out. Now it's nice to smooth That weird stuff's gone, but watch what happens to the skin tones of her face. When I do that, See, I lose all the detail So noise reductions of blurring. That's how we get rid of the noise. We blur it and so what we want to do is remove enough of the noise where we still hold the detail, but not so much that the noise is a distraction. This is another one where people go too far. You're better off leaving noise because noise create sharpness without the halos. So one of the tricks we use, sometimes unedited, an image. I want them used to feel sharper. But I don't want the sharpening halo all introduced noise fake noise into the image to try to create that perception of sharpness. So it's a balance of the two. I can tell you. You normally would want to remove color noise first and then remove luminous noise. Second, the reason for that is color noise is easier for the software to get rid of, and then the luminous noise will come second. In terms of the workflow, I mentioned that we work from the top down, and this is one case. When we come in and we look at an image, the sharpening is always above the noise reduction. I know he's reduce first because it's blurring, and then I sharp it. I don't want to sharpen noise, reduce and then have to re sharpen So it's the one little spot I I do for that. Uh, there was some other features below the eso No is correct. Yep, So this is the noise reduction. So detail and contrast will reintroduce some of the noise it took out with the slider in an attempt to hold more detail. And it doesn't buy allowing more noise back into the image, but not uniformly across the whole image. So it's just applying a second math formula to say, Do some noise reduction, do the noise reduction and then do the noise reduction. But where you could find edges, allow more of the noises that edge is claiming more detail or don't reduce it as much in the shadow because I need to build contrast. So it's just feathering attempts to try to get them toe to play nice with one another. So do you keep Do you keep those pretty much the same? And just mostly play with usually on mine? It's somewhere around 25. Is the detail slider usually, and then the noise reduction just wherever it is. I don't use the contrast much for personally. I don't in the no and the under the color noise reduction detail brings back in detail. It's and smoothness is how much blurs allowed to contaminate. So when it gets rid of the purple dots, how much of that purple dots allowed to spread before it has to d. Saturate the last piece are not the last piece we have. Ah, a couple of optic corrections. So when we come into on image, we have chromatic aberration. When you back light shoots something, occasionally, get a purple friends or green friends around the image, and you click on chromatic aberration in the software will attempt to automatically reduce that. So anywhere you gotto purple a green friends around the edge of something. It would reduce that in classic light room. We can go in and actually specify the range of what to look for. But in ceased in C. C, we just accept what that is, and then lens correction does a couple of things. If you look at the image, you'll see it pop. There it was a little adjustment. Looks like it's making. And then if we expand this option out, there is a distortion correction and a lens vignette. So each lens has a certain thing it does to bend the light and light fall off. So the center of the damage has got the most light and then is that the sensor captured. The light falls off through the wins, and every lands camera combination is unique to that. So there's a test you could do to shoot that and measure the fall off and then measure the barrel distortion. And then you build a profile that says, Correct for this we always know the lens fall off is in this far, and it's 3% and the pin cushioning of the barrel distortion is this percentage. Every time. It doesn't matter what you shoot, where you shoot, how you shoot, it just always does it. And it's the physics of the way the lens works, and they just basically math that back out. That's what this tool does when you check that, I always check this. I mean, I mean, my thing is set up so that everything everything school in Texas there. Hello, deputy from Texas. Uh, everything in there I would turn on by default. I just I don't want the vignette that it's not supposed to be there. I don't want it there, and I want the pin cushioning removed as well. So I've got a little bit of work here about how much distortion I want to move. And you could see that it does change the crop with the image a little bit. Um, but I'd rather have that distortion removed. Um, they're not removed. Last of the kind of global panel adjustments is the geometry panel, which is in the classic CC's called the Transform Panel. This allows me to adjust the up and down left to right movement of things, which is why I picked this image. So the option here is for me toe the top option allows me to come in and manually set how I want the image to be justice. So what is trying to fix is parallel. So as I look up, buildings converge or left to right, things have to shift. And so if I smoove the vertical, you can see I actually changing what looks like the focal plane of the camera forward or back horizontal left to right. If you're large format photographer everywhere behind a large format camera like this is what the camera does. It does all these movements? Um, slight rotation. So what this allows you to do is I want everything. The lineup really? Really well. So I took a photograph the other day. I keep wanting to import things. I took a photograph the other day, uh, grid inside somebody's bathroom. I didn't tell them. You see, I kind of got a weird angle back there. Is it starting to fall off the reflection in the mirror? So what I could do now is I'm coming to see Okay, Well, when I just the horizontal of that and let's adjust the vertical. You see, I'm starting to straighten up that back window, and I want to change the aspect. Just a smidge, scale it a little bit. Bring that back in slight rotate to square it up, And then if I choose constrained crop coming to make the crop. But now I've squared up that window. So this is I've got camera lenses. It just they naturally do some weird stuff. That's a chance. We did kind of come and square up everything within the image. Now I want to go back and show you the other way of doing that. So if I want to reset an entire panel. I hold down the all clear, the option key, and then the panel moves from its name to a reset click reset geometry. And now I'm back. Is it? That panel? Never had anything active on it. So if you want to just start the whole panel over like I said, we're never stuck recent. I'm gonna go back and do that. Now I can click on this icon down here, which is guided. What that allows me to do is I get to draw some lines that say what is straight up and down. So I liken trace the straight edges of a building and it will just automatically adjust the parallel x Come. I'm terrible with this tool. Like you think I could trace a straight building, but it just so I usually end up in there. And then I have to come down here and still kind of have to monkey with that. I just never quite get that right. But it is nice if you've got the edge of a building like that, Edge needs to be straight. You're doing ah, architectural photography you're doing Ah, you do like for home sales. You do all that bandits to get things nice and strained up pretty quickly without having to go and try toe warped things and distort things, and the auto actually is does reasonably well is also.
Ratings and Reviews
Wonderful class! I am 100% new to any editing tool, but wanted to be able to learn basic edits as well as categorize my photos. Daniel Gregory is able to convey his vast knowledge in such a relaxed, easy to understand way, that I was instantly drawn in. I am admittedly "electronically challenged" and just started a journey into Lightroom CC. After taking this course with Daniel Gregory, I am not only amazed as to the abilities of Lightroom CC and feel much less "overwhelmed" with the program, but am also extremely excited to learn more! Definitively recommend 100%
Daniel Gregory is an outstanding teacher. Simple to learn. Easy to remember. His teaching style is relaxed - but very informative. This is the best Lightroom CC presentation I have had. Bravo!
Such a great class! Daniel is so knowledgeable about the whole LR ecosystem and explains complex details clearly. There's so much valuable content packed into this class. I highly recommend for those moving from LR Classic to CC (mobile LR) and for those who are new to LR CC altogether. Highly recommend.
Student Work