Shared Editing & Metadata
Daniel Gregory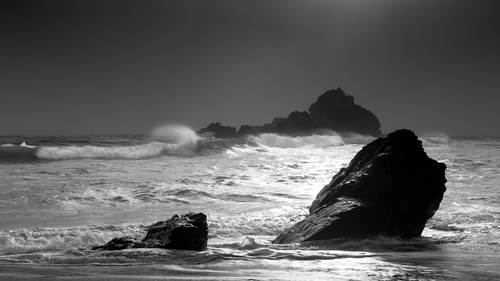 Shared Editing & Metadata
Daniel Gregory
Lesson Info
8. Shared Editing & Metadata
The details or metadata that are embedded into your photographs are not set in stone. Learn how to edit a photograph's metadata, from using geotagging to add images to a map to adding searchable keywords, titles, and captions. Work with image ranking systems like stars and flags.
Lesson Info
Shared Editing & Metadata
back to light room CC. Um, I'm just gonna stick with us, go back to our not good photograph with somewhere. Okay? I'm gonna click on this bridge photograph, and I'm gonna go to the info, which is eyes the keyboard shortcut to talk a lot info. When I click on that, this is my metadata. So some of the metadata can transfer back into classic, Not all the meditate and we can't edit all the metadata is this is one of that thing in that conversation of Am I a classic person or a C C person? If you're hard in a working metadata, so you use it to indicate your model releases. There's meta data. This is have a model released theirs, all sorts of information there. If you're in all of that, you're gonna have to be in classic get access to it because this is the only metadata we have access to in CC. But some of this will transfer back into classic. So in this case, I've got title caption, copyright location, city, state and country. So if I come in here and I've got the copyrights 2010 I want to...
add my name onto that and then, on a title output. Try to type Bridge Bridge to somewhere. Caption is, Ah, Rainy Night Bridge. Soon as I tab into the next field, it's committed into the systems. There's no save. There's no anything like that. And if I come back in the light room, we come down into that original where we click on that image, you can see that Thea copyright has sink. Here's my name's appeared. Where we added that, and the title of the caption All coming here shortly is the sink happens. So title caption. Copyright Locations City, those will sink and you can see down here it's a sinking metadata. So it tells me it's still working on the sink for that file. For whatever reason, the just the networks will slow. It's now finished when we come back over here. There, you can see the title bridges somewhere in rainy night bridge, so the caption will sink kind of back and forth. So if you're in, um, you're on your phone. Yep. Will it save your location? Yes, into the meta data Automate it saves the location into their Yes. So if your phone is set up to do that? Yeah, My phone is turned off to do that. So I Because it will save that and then classic, then when you look if you come into like, uh, there's actually a map that will show up on the photos that are taken. So if I grab a photo we took today, so it's comparing Grab. If I have a location date in there, you know, I put in, say, a city, it'll sink, and then I'll get the mat feature so it will actually show you where it was when it was taken. So yeah, that'll also Yeah, it has that GPS data is part of the pieces in there. Um, the nice part. And I like this is another thing I like about having the mobile version on the tablets. If I come back and actually get back on the tablet and we're looking at the tablet, I coming to grab a photographs. We grab this one here and I come in and look at the info tab. I can come in here and do title again. So this is ah cl studio. Other metadata that I can sink across includes star ranking. So I can come in to say, Well, this is a three star image and then I've got my pick flags. So a pick flag is in the workflow. You've got a pick, a reject, and an undecided pick usually means I like this. Reject means it's gotta go using people trash those and undecided means reject. Okay, let's just be honest. If you're undecided, it's a reject. So those three states, but so that meta data will sink back and force if you if you start rankings decide by five. Star Mitch is a really good images three star. Maybe I'll keep one star I'm gonna delete later, which always, I think it's funny. It's like I want to put a one star photographing. I might save those forever photographs I'm never gonna look at again and should be deleted. But again, I don't take my trash out, so I'm just going in there with one start. But however used the star ranking, you can work this interface so on this image will creativelive, which is this one, Um, as I put my star ranking on you can see down here is the three star ranking that came in at the bottom of the image for this view were in. If I change that to 54 stars and I put a pick flag on it, uh, pick flag. Okay. Got the pick. Flag Got the stars and let me go back to the computer Now on the computer. Now you can see there is the three stars there originally there the metadata is gonna sink up and it'll go. Four stars in the pick flight air four stars in the pick flag. So the reason I love the cc ecosystem as well is on a plane. I've got images uploaded. I don't want to pay $500 for in plain WiFi, but I could go through all my images and put my star rankings on him. I can put my pic flags on. I might just go to the next image. Three stars. I'm sorry. Thank you for doing that. Three stars, five stars, one star picks leg. Put the title in the caption in. That's all. Just going to get stored up when I get back on. Why? If I all that sinks all that comes down, shows up in all of my cattle? All Michael, my various versions of light Room. To me, that's a really cool feature, a really cool way from a workflow standpoint in terms of efficiency, because the one thing I hear from people over and over again is I can't sit in front of a computer all day. I got home for what? What's weird is people will sit somewhere. They'll sit at a copy shop in if they've got their tablet, and you can quickly go through and flip and do that edit work, you get a bus right home. You don't a bus. You could sit there on your IPad knowing that that's gonna all move around and stay collected. So that transfer of that data back and forth, even though you don't have all of the data, most people in terms of trying to figure what they're gonna do, the pick flag star ranking, that's the core core elements. I'm also going to show you later when we get into some of the Web sharing things you could do out of the CC environment this afternoon, where somebody else could actually put a common in Europe. Ah, star ranking on some photos and are hard on the phone and you get that information back as well. So there's some other ways to see additional information about the photographs, and I think really makes kind of a difference. So that's this area right here with comments. Um, here's a star ranking. So in the various versions of the F, you've got different ways to look to create your star pieces. So moving those pieces around back and forth like that, I think, is a really, really kind of cool things. So organization wise now I can move my meditate around my files back and forth.
Ratings and Reviews
Wonderful class! I am 100% new to any editing tool, but wanted to be able to learn basic edits as well as categorize my photos. Daniel Gregory is able to convey his vast knowledge in such a relaxed, easy to understand way, that I was instantly drawn in. I am admittedly "electronically challenged" and just started a journey into Lightroom CC. After taking this course with Daniel Gregory, I am not only amazed as to the abilities of Lightroom CC and feel much less "overwhelmed" with the program, but am also extremely excited to learn more! Definitively recommend 100%
Daniel Gregory is an outstanding teacher. Simple to learn. Easy to remember. His teaching style is relaxed - but very informative. This is the best Lightroom CC presentation I have had. Bravo!
Such a great class! Daniel is so knowledgeable about the whole LR ecosystem and explains complex details clearly. There's so much valuable content packed into this class. I highly recommend for those moving from LR Classic to CC (mobile LR) and for those who are new to LR CC altogether. Highly recommend.
Student Work