Location Challenges: How to shoot Beaches
Matt Kloskowski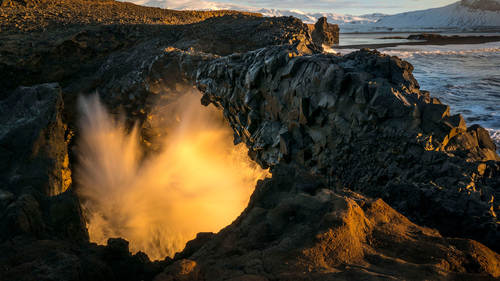 Location Challenges: How to shoot Beaches
Matt Kloskowski
Lesson Info
18. Location Challenges: How to shoot Beaches
Lesson Info
Location Challenges: How to shoot Beaches
Beaches, so what are we looking for with beaches? We've seen a lot of beaches today. I must like beaches. So I do but beaches, you know, I'm lookin' for, if I can, I'm lookin' for some type of reflection, whether it's a tide pool, whether it's the water goin' up on the beach and doin' a longer exposure. I love a nice reflection. I'm lookin' for longer shutter speeds to show motion in the water. Earlier in the day, I talked about there being an arch and going at the right time of year. So I saw this photo on a photo website. I was like, ooh, I wanna go shoot that. And they got the sun right in the arch. And I only realized, the sun is way, like, there's no way to get it in the arch this time of the year. This is a great example. But the little tide pools. So this is a bigger version of what was starting to form on Marshall Beach the other night. It had these little pools forming around the rocks. So on the beach, I'm gonna look for reflections, if I can get reflections in the water beca...
use the water comes up and goes down. I'm gonna try to get reflections, especially if there's a nice sky. And then I'm gonna try to capture some movement.
Ratings and Reviews
Mat Kloskowski class is really amazing, full of very useful tipps and inspiration. Wonderful pictures by him help to understand the explanations an I am learning A LOT from him!!! Thank you for the class!!! TOP!!!!
I love Matt's teaching style, humor, honesty, friendliness. I love On1 and all the other demos and critiques he does. He makes me enjoy the craft/art of photography much more and is a great inspiration.
This class was for beginners and I believe Matt did a great job of giving students an great introduction to landscape photography. More on the practical than technical side, but that seems appropriate for an intro class. He comes across as a "real" guy who loves what he does and is eager to share his knowledge. Those new to photography will get a lot of helpful information and tips in this course.
Student Work