On Location: Wrap Location
Matt Kloskowski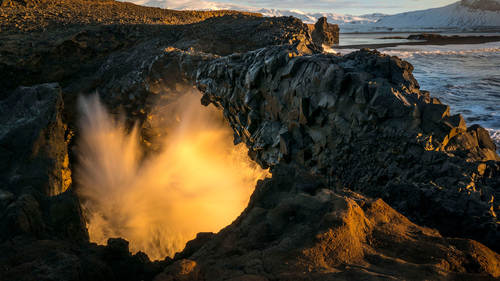 On Location: Wrap Location
Matt Kloskowski
Lesson Info
15. On Location: Wrap Location
Lesson Info
On Location: Wrap Location
So we're gonna wrap up our location shoot. Any final thoughts on big picture? Big picture stuff. I'd say, no matter who you are, whether you're a pro, or whether you're somebody just travelin' around gettin' out to these photos, enjoy it. Don't get caught up too much in something not workin' out for you. There's probably always gonna be weather that didn't happen the way that you wanted. There's probably always gonna be a tourist or somebody that walks in front of your photo and it's not where you wanted. The location's not gonna live up to what you wanted, but just remember, you're out in some really cool places. Whether-- Yeah. Whether it's part man-made, part nature, all nature, whatever it is, enjoy the scenery. I think that's number one, you know. It's, it's-- I'll only gonna get too corny about things but it's also about the journey. It's not just about takin' that picture but it has to be about the journey. It has to be about where you are and enjoying the place that you are. ...
So if I had any advice to people, I know I've gotten caught up in maybe not getting the shot that I wanted, don't worry too much about it. Get the shots that you can get. Enjoy the places that you go to. And I think that's the most important part about it. Awesome advice. Thanks. Cool. Cool. So... We'll just do-- I got a-- I had a slide up here for ya, and then we'll take our quick break. But this kinda summed up, this kinda summed up some thoughts of what we've been lookin' at. So I'll read it for ya. "Photography is an art of observation." This one of my favorites. "Photography is an art of observation. It's about finding something interesting in an ordinary place. I found that it has little to do with the things you see, and everything to do with the way that you see 'em." And that's a really good quote to kinda take us to a break because it's so is. Look at the, look at the fall, walk around the hotel. You know, it's like very little to do with the things you see though. I was at a Hilton Garden Inn, and really an uninteresting place, but to get out there and you really make yourself see some stuff, I think, I think I'd be happy with it.
Ratings and Reviews
Mat Kloskowski class is really amazing, full of very useful tipps and inspiration. Wonderful pictures by him help to understand the explanations an I am learning A LOT from him!!! Thank you for the class!!! TOP!!!!
I love Matt's teaching style, humor, honesty, friendliness. I love On1 and all the other demos and critiques he does. He makes me enjoy the craft/art of photography much more and is a great inspiration.
This class was for beginners and I believe Matt did a great job of giving students an great introduction to landscape photography. More on the practical than technical side, but that seems appropriate for an intro class. He comes across as a "real" guy who loves what he does and is eager to share his knowledge. Those new to photography will get a lot of helpful information and tips in this course.
Student Work