Location Challenges: How to shoot Panorama Vista Scenes
Matt Kloskowski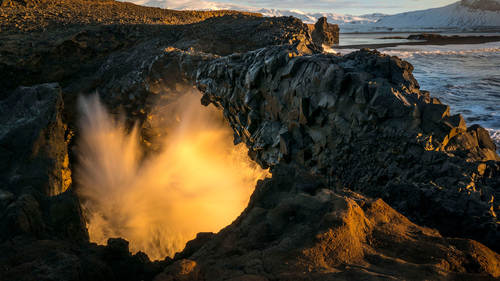 Location Challenges: How to shoot Panorama Vista Scenes
Matt Kloskowski
Lesson Info
20. Location Challenges: How to shoot Panorama Vista Scenes
Lesson Info
Location Challenges: How to shoot Panorama Vista Scenes
So the high up panorama vista scenes. They're gonna happen. I think we still need to take pictures at them. So what do we do? A lot of times as you look through a couple of these photos here is you could see that I minimized the sky. Right? And I zoomed in. So, if you take a wide-angle lens up to any of these places you're never gonna get the shot that you think you're gonna get. Think about going to the top of the tallest building in San Francisco and then taking your 16 to 35. It will minimize everything off in the distance. Everything's gonna look that small. So it's almost the opposite. We think we're going up high. We think we're gonna capture a wide scene. We must need a wide lens, and we don't actually need that wide of a lens. I'd rather see you zoom in and pick apart pieces of the scene than taking a 16 millimeter. This is probably in the 50 millimeter range. This is probably my 70 to 200. Probably close to 70. And then that's 70 to 200, too. But pick apart the scenes that are...
in that big area.
Ratings and Reviews
Mat Kloskowski class is really amazing, full of very useful tipps and inspiration. Wonderful pictures by him help to understand the explanations an I am learning A LOT from him!!! Thank you for the class!!! TOP!!!!
I love Matt's teaching style, humor, honesty, friendliness. I love On1 and all the other demos and critiques he does. He makes me enjoy the craft/art of photography much more and is a great inspiration.
This class was for beginners and I believe Matt did a great job of giving students an great introduction to landscape photography. More on the practical than technical side, but that seems appropriate for an intro class. He comes across as a "real" guy who loves what he does and is eager to share his knowledge. Those new to photography will get a lot of helpful information and tips in this course.
Student Work