Landscapes and Light
Matt Kloskowski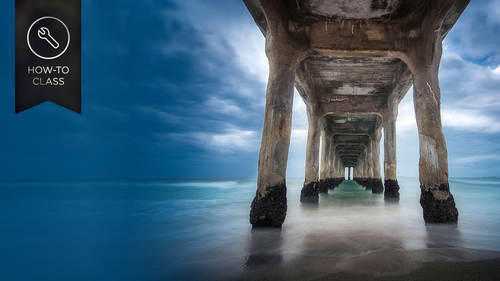 Landscapes and Light
Matt Kloskowski
Class Description
In Landscapes and Light, Matt covers all of the different types of natural light you'll encounter while shooting landscape photography out in the field. 
There isn't much you can do to influence the light Mother Nature provides on any given day, but you can learn how to work with it. In this class, Matt will show you amazing tips for how to capture the best possible light when shooting, and he'll discuss the best tools for post-processing and making the most out of any outdoor photo shoot.
Ratings and Reviews
A lot of helpful tips and tricks to get the shot you need, even if you arent in the perfect location at the perfect time. There is beauty everywhere, you dont always have to travel to find it. Overall I enjoy Matt's classes because he stays on topic and speaks clearly.
Excellent class. I especially appreciated the specifics of what types of subjects work best in each light, as well as the Lightroom tweaks that work best with each. This is a very helpful guide.
I have been looking for this specific type of information. I love the outdoors and have always wanted to be able to capture it. Great course. The examples really helped and loved the part about blah weather. I really needed that because I would just stay home and not shoot on those days. Now I feel inspired to go out in any weather. Thanks.
Student Work