Lighting Essentials Workshop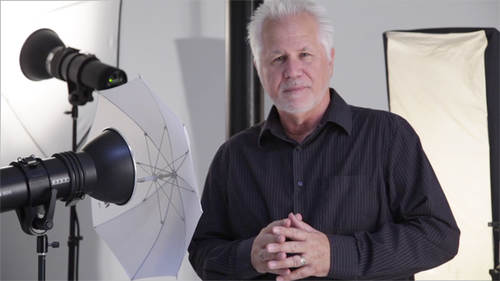 Lighting Essentials Workshop
Class Description
Learn how to light in any situation. This special 3-day workshop will introduce you to lighting by learning the basics. Don helps you start evaluating light from a subject centric approach — teaching you to identify how your light will react to your subject. Don Giannatti's workshop is perfect for photographers working to find their vision and their own perspective. You'll learn to use this knowledge of light to create perfect photographs. This workshop is a non-stop, hands-on weekend.
Reviews
I just finished watching this course, and with teary eyes can say, without reserve, this class has been fantastic! Don's last session would be great to watch in the beginning and the end because it helps to understand his thoughts on being a photographer. The rest of the class is full of great information on lighting and Don is able to explain his thoughts and his processes with ease. I hope I will always think ahead and plan how I want my final results and how I want my subject to reflect light. Learning this was one of my "aha" moments during this class. I own over 30 Creative Live photography courses and this class is one of the top classes I own. I already plan on rewatching the whole class. Well worth the investment! I feel it is not a beginner course, but a intermediate to advanced one. Don has set a high standard in lighting...a goal to reach for...a goal that is possible for each person willing to take the time to learn and practice. Thanks Don and thanks CreativeLive!
I thank very much CL that I could see the wonderful material on the light in photography, in fact everything became clearer, Don you are the great teacher, great stuff, very interesting and fantastic lecture, very helpful ! Thank you one more time !!!
Great class, amazing instructor. Don's able to explain it so good that he makes it all look like very simple. I just have one comment and one request for the CreativeLive staff: When Don's commenting and analysing the pictures or explaining some features of them please keep the camera shooting at what he's commenting :) It would also be great if the way how the umbrellas and soft boxes are set up were disclosed, Ex: how the strobes and lights are mounted. Overall an amazing value for the price.