Lighting Essentials Workshop
Student Shoot: Moe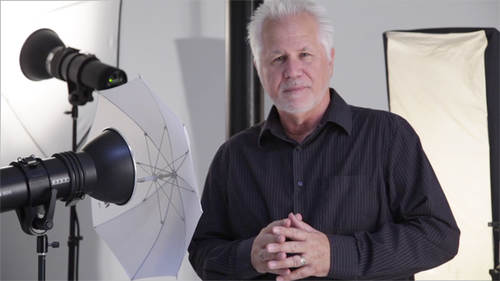 Lighting Essentials Workshop
Student Shoot: Moe
Lesson Info
Student Shoot: Moe
I know what you got mama I'm gonna take a uh q from your beach lighting I really like that yesterday huh I want to try to make sure I could replicate it when I get back home ok so what's your plan here plans they have her in there we have a play around we won't have a lot of move for room further move so you're going to use the light bouncing against that wall right okay I'm also gonna have uh in helping me and helping me hold a little bored here to bring more lights all right so let's stop before you go any further look at those inside panels there yeah color I think they're great they're great we don't want to be gray so we're gonna open those panels up so they can see that light these guys are actually blocking that light from hitting here so let's open on john if you hold out when I open this one up over here let's take it all the way out just a little bit right in front of this head there we go there we go and brett bring that out over here yeah right there all right so now we got...
some light bouncing around in there let's try that good stuff through so we're doing demeanor this uh yeah I'm gonna come in and do a meter on it for you and he is gonna hold down come back behind bree can't do it from here right on right there good I'm getting oh five six oh five six right dead on one more time five six all right let's see what is going on back behind her though carrot f eight point seven so basically stop and a half stop and a half it's gonna be real pretty let's see what you got this is an even simpler beach light than we've done before right it's very simple hold on let's test it out before you keep going was like sure that it works we don't be in the wrong spot I get it you got it even happen no I know I know yeah it's what I thought were you're you're not at fight what do you want ho ho did that john oh you on four hundred know what you want to know now I'm one hundred but when you took the photo no hey always there must be a software issue okay software show back up good night gonna change thinking going that's like when when the client looks at your picture and goes wow that's really great that you did that on purpose absolutely sure did hold on don't go too fast we'll make sure we got it okay yes wait now you're white balance is kind of like go on flash or it's just warm isn't it yep it's just warm I would say let's get your cards up there I think you'll be okay that's that's I've not done beach lighting like this that's pretty cool can we aim and can we aim that pro photo a little bit higher just angle it angle it up john either one I saw him standing there and went right tio yeah let's try that let's try that again and let's see what we got before you keep going well let's see what we got because what we have here is right now you're shooting you've put her dead center right right she does need to be dead center because what's all that space at the top let's move her up get mohr that colorful dress and everything that looks pretty cool that we're getting a little flair to see that see what the flare is doing to the edge of her hair and everything it's because that white well thing is coming right back into your lens we've got to kill that flare so you're going to have me back up a little bit let's see how far can you go back with this can you get back about their right here right there good how about you hold this right here brett good and then john yeah if we get this up and you're shooting through this little panel here this little hole right you'll kill that flare okay talk about shooting against light definitely shooting against the light there that work so I shot myself bree what will keep breathe air through lunch all right all right one more test shot then you can make some photographs going with the beach life yep kept their center after center okay okay still flaring because the nature of the shot is you are shooting against a white light source so that's ok make your shots make your shots they'll put her in the center though if you could just attorney had some purpose some shots to come up here that's a pretty okay so you there looks like your nightgown comes up as like a tungsten and then reconfigures comes up really warm and then reconfigures uh okay c one of things I wanna do come take a look here mo one of things I do is I come in tight I want to see this why should always shoot tethered I wish I could shoot tethered in the one of these that would be nice when it was make sure that the teeth and the eyes are looking good and you are flaring out but that's the nature of what you've done you're shooting against a light source
Class Description
Learn how to light in any situation. This special 3-day workshop will introduce you to lighting by learning the basics. Don helps you start evaluating light from a subject centric approach — teaching you to identify how your light will react to your subject. Don Giannatti's workshop is perfect for photographers working to find their vision and their own perspective. You'll learn to use this knowledge of light to create perfect photographs. This workshop is a non-stop, hands-on weekend.
Reviews
I just finished watching this course, and with teary eyes can say, without reserve, this class has been fantastic! Don's last session would be great to watch in the beginning and the end because it helps to understand his thoughts on being a photographer. The rest of the class is full of great information on lighting and Don is able to explain his thoughts and his processes with ease. I hope I will always think ahead and plan how I want my final results and how I want my subject to reflect light. Learning this was one of my "aha" moments during this class. I own over 30 Creative Live photography courses and this class is one of the top classes I own. I already plan on rewatching the whole class. Well worth the investment! I feel it is not a beginner course, but a intermediate to advanced one. Don has set a high standard in lighting...a goal to reach for...a goal that is possible for each person willing to take the time to learn and practice. Thanks Don and thanks CreativeLive!
I am so glad I took this course. I'll be honest, it took a few lessons for me to warm up to this series but I'm glad I stuck with it. I have had a couple cheap speedlights, softboxes/umbrellas, and reflectors for many months now and was too intimidated to start using them. After going through this I am not only downright excited to use them, and confident that I can have spectacular outcomes, I'm also confident about shooting in natural light indoors and outdoors. It's also given me the tools and confidence to start shooting in manual vs aperture priority and to nail the general calculations in my head. I appreciate that Don used mostly budget or unorthodox equipment like speedlights, foam core, work lights, curtains, etc. because that's what I can afford and have been using to try to replicate expensive gear. Other classes use thousands of dollars in lighting and Don proves you don't need that for excellent shots. I also appreciate his advice for directing your "models" and insights into his overall process. This class was invaluable to me as a novice. Thank you!
I thank very much CL that I could see the wonderful material on the light in photography, in fact everything became clearer, Don you are the great teacher, great stuff, very interesting and fantastic lecture, very helpful ! Thank you one more time !!!