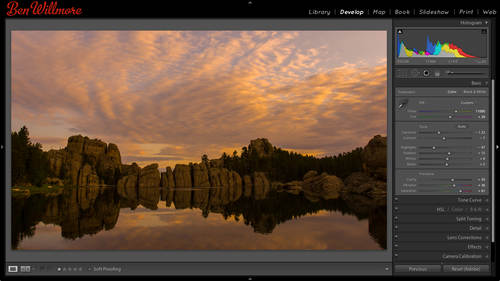 Class Description
Use Lightroom, but feel like you're not getting the most out of it? Ben Willmore's Lightroom Mastery is for you! Learn how the adjustment sliders affect your images, how best to use the histogram, and how to fix your problem images. Learn to organize your images so you can easily find them later, and see a complete workflow from ingestion to printing or output. Then push your retouching beyond the basics to accomplish complex retouching jobs, and explore your options for adjusting localized areas within your images. Once your images are organized and adjusted, extend Lightroom with third-party software, create books and slideshows, and learn to print and post images on the web. Join Ben and master Lightroom!
Software Used: Adobe Lightroom 4

Reviews
Since most photographers give classes on PS, it's just great having such a great teacher teaching LR. I don't have the time or money for PS and teachers like Aaron Nates work only with PS like most others. They all are great teachers and I watch even though I can't use what they teach, I don't consider it all a waste of time. Bill Willmore is one of those great teachers and goes into great detail. I would love to have the money to purchase this class as it's impossible to retain all the detail that he goes into.