Troubleshooting Complex Macros
David Earl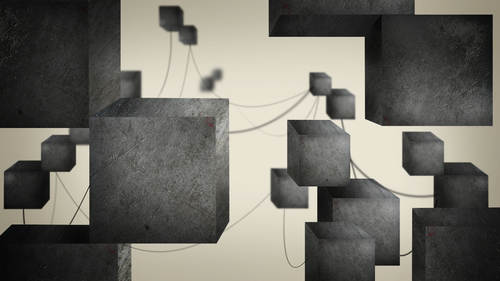 Troubleshooting Complex Macros
David Earl
Lesson Info
17. Troubleshooting Complex Macros
Lesson Info
Troubleshooting Complex Macros
So now we have a full on six channel mixer, so that's pretty cool. Um, kind of makes me want to go in here and take all this that I was doing. Get rid of it because I could just do that. So this gives us the ability to listen to any of the operators. So I go over here, turn the volume up. Hopefully, if I said to default, Will goto Yeah, there we go. All right, so we have a mixer and it looks like our operators air hooked up, but they're not really doing anything just yet. There's operator one. There's my note pitch going in upon pollute. There's my output. Now the output is going. The output is going to the mom matrix right now. Um, but it's also going to the mixer. Then I have the mixture sending So what's the problem? I might need to test a single operator for a second. Here's operator one just going to send it through Channel one of the mixer to see if it works. It doesn't look like it is, uh, lovely. So talk us through your troubleshooting process because this is yeah, So here's wh...
at's infusing tears. What's happening now are, since they're getting more complex. We're trying to use a very complex macro. And I just took the mixer and created two extra channels. Now, sometimes when you see these red lights instead of yellow lights, it means that something is going on. Um, with the input that's not making it happy. So something in a signal path is broken, right? And I'm seeing that Channel four. So Channel four is going all the way back here. So I think that's the one thing that I missed Was that this from Channel six? Because I need to look at the other smoother as well. Yep, because it looks like it's the smoother is taking this constant route. And the one thing that I may have missed was this input. I'm gonna go to Channel six and I'll try and route it all the way back. Hopefully, that's the one thing in the macro that I missed. That'll make everything work. Oh, I made an event loop. So this is the way that you crashed reactor. When you create a piece of information that just constantly goes back on itself and what I'm doing right now, is. I'm doing a lot of guesswork to try and figure out how this macro works because it's very complex. Um, what I might want to do is actually going to my macro. Ah, classic modular mixer now building blocks mixer Makes her four channel look at this unedited version. And yes, indeed, this Channel four is going all the way back. So in looking at mine, there may be it may be something about the way that this is rigged. Okay, there we go. So I just took that out, and I'll take the output of six. Go into this Smither input. Yeah, Still not working. Whoa. And I have this whole other mixture that I just created. So, Yeah, there's something that I missed in the mixer. There's something that's not hooked up correctly that if I had a better understanding exactly how this macro was made because were you also using reason core modules and stuff like that, too. So what might have been a better idea instead of trying to go in and recreate somebody's macro with as core cells in it? Let's just do this macro building block makes her four channel duplicate there have any Channel mixer. But, I mean, I always like to go through and I try. I try because sometimes when you can go through those Mac Rose and tweaking to your liking like we're about to do, it works pretty well. All right, so I need to get back in, hook everything up. It's just out one. I'm seeing something else. The oh my gosh, you know it. Waas shoot! I just figured it out. Sometimes it's not the macro at all. Remember, the one thing that I said the other since should have the voice combine. Er, there's no voice combining there. So here's what I would do. I'm going to create a separate output and this one's gonna be out. This one's gonna be called FM, so it'll be an FM out port. It's the one thing you know just goes to show you. You have to remember the basics so the voice combine er is going to take those individual streams, makes them down to a mono stream. That's what the mixer couldn't see when we did the mixture the first time, so attached that instead and guess what? I'm going to go through and delete all my clones. Maybe instead of starting all big, I'll start with two operators. That sounds smart. So, FM, I found if I'm out to in f him out in output input attachment lifted right out, and I think I might have to restart reactor because of that event loop that I created. Save quit. I just had to try something weird. All right? Yeah. There we go. Now I'm getting signal. So the event Luke broke it broke the system, so I went back in and read it. Now we're getting signal so I could turn up my master here. I should be able to hear something modulation way works. Okay. All right. So now I'll go back in this operator one and two, three for five and six. So I'll take their outputs and go in. I can't believe it's just cause I forget a voice combine. Er, it's always it's always something like that. You know, you get through, no matter how good you are, there's always, like, one little detail that's gonna snap you up, but being able to find it is the key. All right, So get my levels up here
Class Materials
Reaktor Ensembles, Loops, Macros & Sample Maps + Course Slides
Ratings and Reviews
This is a GREAT class. I highly recommend it. Reaktor can be intimidating, but little by little he breaks it down. I feel like I have gotten practical use out of it from watching these videos. There is so much to learn here. I have come back multiple times to watch. David Earl is a superior instructor. You will enjoy him. I hope he will do more here.
David Earl (he doesn't care what you call him) is the best! I watched so many tutorials on Reaktor and by his second video I already learned more than the other ones. Thank you!
Student Work