Adobe® Photoshop® Deep Dive: Filters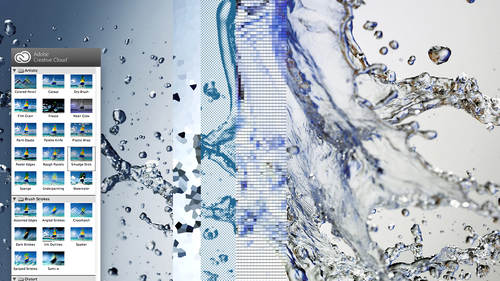 Adobe® Photoshop® Deep Dive: Filters
Class Description
In this deep dive, Lesa takes you deep into the wide world of filters to create a multitude of special yet practical effects. She'll take you well beyond blurring and sharpening, and you'll learn handy uses for nearly every single filter in the menu. You'll also learn how to use filters non-destructively, how to access filter blending options, and more!
Software Used: Adobe Photoshop CC 14.0

Reviews
I have purchased all of Lesas Deep dive classes and have learned so much. She makes it easy to understand and she gives you examples and goes through them more than once so you understand. This is the class that not only shows you how to but what you can do. She gives you ideas and she is a joy to watch and listen to. I can say enough good things about Lesas classes and I am so glad to have them in my tool box to refer back to anytime I am stumped on how to fix problem in Photoshop. Thank you Lesa!!