Connect Your Email List to Your Landing Page
Sarah Doody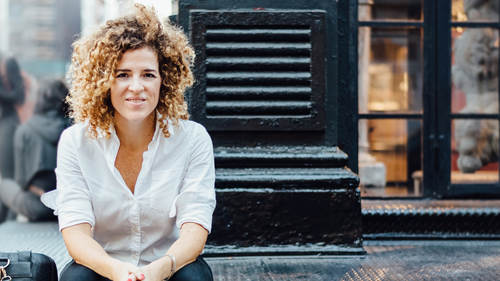 Connect Your Email List to Your Landing Page
Sarah Doody
Lesson Info
20. Connect Your Email List to Your Landing Page
Lesson Info
Connect Your Email List to Your Landing Page
To make it talk to Instapage, we have to go back to Instapage and let me show you exactly what you would do. So we need to click on our email form here and then we would say Edit and then what we want to do, there's a lot of options here, and we want to go to something called Integrations and we want to integrate it with ConvertKit. So we would choose ConvertKit but as you can see, there's tons of other email tools out there, many other options, but we would select ConvertKit. And then, I already connected my account but if you wanted to connect a new account, you need to get this special thing called an API secret which, in the bonus, I tell you how to do that. It's not hard. You just go to ConvertKit and go here and to Account Settings and it would be over there for you... Somewhere. This is a demo, so I don't care if you see it. But you would enter yours there. And let's go back. But we're going to keep going with mine because I already put the special thing in. So then we would say...
Continue. And then, look at this! It's saying Forms. So it's pulling this from ConvertKit and it's saying, which form do you want to use? Because let's say... Let's back up. Let's say I'm a total idea person and I'm testing a business for lawn mowing and I'm testing a business for cake making and I'm testing, I don't know, photography thing. I might have three different forms all about that. So in Instapage, I want to make sure I use the right form. So I need to connect it to my Roger Lawn Mowing page form. And if you had a lot, you could search for them. And so, we would connect with that one. And then, this step is interesting. So, in ConvertKit, what I didn't mention yet is there is a way to add what are called tags and you can think of tags as labels that are used to identify who these people are. So, imagine we have the... We're the serial entrepreneur with the idea for lawns and cakes and photography and things and we want to make sure our big list of people's email addresses, we easily know these are the people interested in my lawn mowing business and these are the people interested in my photography business. So tags are a simple way to do that. And in this case, we would want to tag these people with something that makes sense to us. I already made a tag. Signed up from landing page. Not super descriptive, but we're gonna roll with that for our demo. So, do the tags and then we need to choose the fields. So, fields in the land of online forms are what we saw over here... Oh, I'm not gonna close it, but it's the email input, sometimes first name, last name, et cetera. Those are called fields. So we need to tell Instapage which fields map to ConvertKit. So Instapage, Email. ConvertKit.... This is pretty obvious, right? Email. If you had a really long form down the road when you're collecting more information, you would have to go, okay, first name maps to first name, last name, last name. You just, it's kind of obvious but you have to do it. And then, Finish. And once you do all that, then your ConvertKit is connected to your Instapage which means that when you... Let's update it. When you go back and you send people, you publish this page out, we're not going to get into that, but when you publish this page out, and someone fills out the form and goes to the Thank You page with the dog, then immediately, meaning probably two minutes later, they are going to get this email which is the first email... Ooh, I went into the form. The first email in the sequence... Let's go to this sequence. That we wrote a few minutes ago. So that's kind of the basics. So you have to think of it, the form is like the thing that collects the emails, the sequence are the emails that they receive after they give us their email address, and then you can welcome them with this first email. That's kind of the basics.
Class Materials
Get Started with Adobe Stock
Ratings and Reviews
The immensely valuable information in these videos teach exactly how to validate, promote and sell product to your target audience. This course is a few years of marketing school nicely wrapped in the perfect course bundle for every type of business from entrepreneur to enterprise. I have a decade of marketing experience and learned new tricks to immediately use. Wantpraneurs will gain all the knowledge needed to get started with their new business idea in clear, do-able steps. If you are in dev, marketing, UX or business, or want to be, I strongly suggest this class to you.
I have taken several CreativeLive courses on how to start a business. This one has some of the best content and practical information on the "what" AND the "how" of validating your products. I highly recommend. The one thing I wish she would have gone into more depth on is how to find people for market research. She covers where to find them, but not enough detail about how to engage them. Even with that missing I would still highly recommend.
The course is really complete and interesting. She shared a lot of useful tools and techniques that can be applied.
Student Work