Nurturing Your Audience
Sarah Doody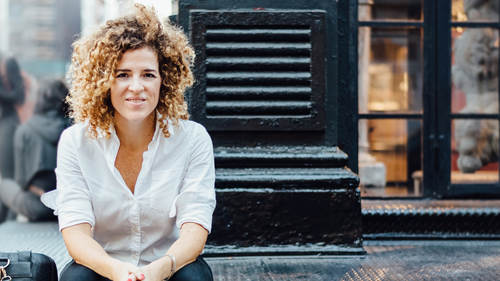 Nurturing Your Audience
Sarah Doody
Lesson Info
23. Nurturing Your Audience
Lesson Info
Nurturing Your Audience
Next, we want to nurture those people who were really, really, seriously interested. So this goes back to email. I wanted to touch on this towards the end here because we want to not just leave people dry after they give us their email because if we are not ready to launch, we need to keep them warm because I don't know if this has happened to you, but many times, I give my email on different landing pages because I think, oh that sounds like a really cool thing, I'm gonna sign up. And then three months, six months later, I get emails from companies that say, hey, Sarah, we're so excited, we just launched, and we'd love for you to check us out. The problem is that I don't remember that company's name, first of all, anything about what they did. I don't have a clue who this person is. And so you want to be memorable in that person's mind and make sure that when you are ready to go into business and tell them you're ready to mow their lawns that they remember who you are and they don't j...
ust think, who the heck is Roger or Mike or whatever the name is. So that's why in ConvertKit, I wanted to show you that idea of sending these followup emails to nurture people. So think about what educational tips are on your topic. Maybe it's, you know, dealing with... Maybe you live, like, in the woods and deer eat your lawn or something like that and how do you, like, make the animals go away. Or what do you if your lawn is always burnt? Or all these problems. So think of that. How do you deal with your lawn when you're away on vacation? You get the idea. Think of these educational topics that you could be sending people. Or simple action items that they could take. So here's, you know, three things you should do for your lawn to get it ready for the winter. Or, you know, when after the first frost, here's five things you should do. You could also be curating relevant content. So you don't always have to be brainstorming these tips. You could just be the vehicle that is bringing them tips from elsewhere. Who cares if these tips are from Better Homes and Gardens or the Home Depot or something? People are so busy today that they appreciate this element of curation. So you could be... It's like when you're hanging out with a friend and they say, and they know you really well. For example, my friends know that I'm big into running and so every now and then, I'll get a text message or a link or something from a friend who is not a runner, but they'll say, oh I just saw this article about running or these shoes or something. It's the same thing. You wanna be sending your people this helpful content that's on-topic for them. Also, this is one I really love. Sending just behind-the-scenes updates, especially if you're a new local, small business that people kind of feel invested in and like, want to almost be a part of. Sometimes it's valuable to send these behind-the-scenes updates, like, hey guys, we're five days away from launching or we just bought the tractors or whatever interesting things. I subscribe to a few kind of updates from different tech entrepreneurs and I love these updates. I see maybe what new features they're thinking about or maybe they were featured in some news article or maybe it was their second birthday and they're showing me a photo of the party or something. It just makes it a little bit more human and it lets you connect to that person and we all know that when it comes to business, we tend to buy from people we like, know, and trust. And so if you could humanize a little bit more, those behind-the-scenes are a great way to do it. So jumping back over just to this screenshot here of ConvertKit. Remember, we had the immediate email of Your Lawn is Going to be Awesome. And then four days later, Help Us Help You, the quiz. Okay, How to Not Kill Your Lawn This Summer. Then it could be Fourth of July. Then it could be how to deal with the animals, things like that. It's very, very helpful content. It's helping them but also helping you. Because mixed in with this content, hopefully you're sneaking in little questions or opportunities for them to give you feedback. P.S, let us know, you know, do you generally mow your lawn by hand or with tractor? Or questions that are going to help you do more research to really understand your people a lot better. So how to hopefully increase the likelihood that people are going to open and read these emails from you. Write in a really human tone. That should be clear by now. We don't wanna sound like robots and things like that. Especially with email, I know we get a lot of really graphical emails. But the data says that those graphical emails kinda get ignored a lot right now and people are responding more to simple text-based emails like we saw. The GIF, it's fine, but we don't want to design out this beautiful, beautiful email. Especially if we're a smaller business, that could send the impression to people that we are going to be expensive if they're getting a fancy email from us. So tone it down 'cause that sets the expectation of maybe what your price point will be. Ask questions and get people to reply. Definitely, send people to a survey. Another thing, use little cliffhangers. Like I said, maybe it's, hey guys, we have a big announcement in four days. Stay tuned, keep an eye on your inbox, things like that. When done nicely and not in a sleazy way, it can be really helpful and help to create intrigue and help people have in their minds, like, oh wait, I need to keep an eye out on Thursday 'cause that person, that company said this thing was coming up. And this is another interesting one. So sometimes we put a lot of emphasis on, okay, did they open our email? Did they click on a link in our email or something like that? But I think it's more about focusing with this attitude that even if they never click a link in your email, are they still getting something out of it? Have you done something to educate them? Or have you just spammed their inbox with something that's for you? And then like I said, remind people of who you are because they will probably forget. Remind people over and over. A lot of my emails, I say, hey guys, it's Sarah Doody, UX designer or things like that, in case they forgot, if they went on vacation. 'Cause until people hear from you multiple, multiple times, they just have so much noise, they might forget. We have Leon here, who's tuning in online and he has a B2B scenario that he is looking to launch. With a standing desk, we heard about him earlier today and earlier in the class. So this whole approach of building the landing page, getting people's emails, and then sort of automating the systems of sequences of emails. Does that apply to B2B when the buyer is somebody different than the individual user? And 'cause I know there's a lot of different B2B things out there. So it sounds like Leon's business is a little further down the path. I'm guessing he has a prototype probably made or something like that. And so let's pretend there is no prototype yet and this was an idea that he'd been kicking around with some friends and colleagues or something like that. I think it definitely could still apply to B2B because you can just take away that this is a product or a service and think of this as something to do with standing desks or accounting or email marketing software like we're looking at right now. You would easily be able to do a survey to understand what problems do people have around standing desks. And then you would probably learn about things beyond just, you know, my back is sore, my feet are sore. But I'm not sleeping, all these side effects. Maybe we go even as deep as people, like, vacation days and sick days and all this. So I think it definitely still applies. It's just you're talking to a different person. And I think in those cases, it's interesting 'cause the budget is probably a lot higher, maybe than what we're talking about. But I think the steps still apply. And even if Leon is down the path of having a prototype already in place, I think if you have the time, creating a survey is not that difficult. Go back and do that as just a checkpoint because even if you find out you're on the right track, he'll still have the language that he maybe could be using as he moves into the marketing and sales side of things.
Class Materials
Get Started with Adobe Stock
Ratings and Reviews
The immensely valuable information in these videos teach exactly how to validate, promote and sell product to your target audience. This course is a few years of marketing school nicely wrapped in the perfect course bundle for every type of business from entrepreneur to enterprise. I have a decade of marketing experience and learned new tricks to immediately use. Wantpraneurs will gain all the knowledge needed to get started with their new business idea in clear, do-able steps. If you are in dev, marketing, UX or business, or want to be, I strongly suggest this class to you.
I have taken several CreativeLive courses on how to start a business. This one has some of the best content and practical information on the "what" AND the "how" of validating your products. I highly recommend. The one thing I wish she would have gone into more depth on is how to find people for market research. She covers where to find them, but not enough detail about how to engage them. Even with that missing I would still highly recommend.
The course is really complete and interesting. She shared a lot of useful tools and techniques that can be applied.
Student Work