Where to Find People for Research
Sarah Doody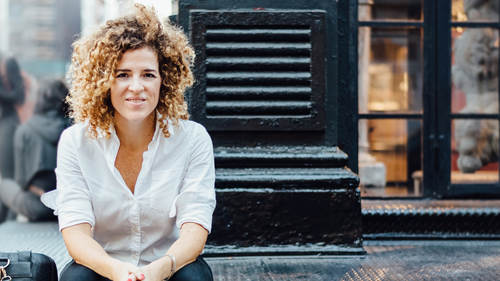 Where to Find People for Research
Sarah Doody
Lesson Info
10. Where to Find People for Research
Lesson Info
Where to Find People for Research
So now that you are going to make the survey, the next question that really comes up is, well great, how do I find people to take it? Especially if you just told me not to ask my mom, and my cousin, and my babysitter to take it, or something like that, you know? Of course, you're probably still going to send it to your friends and family. But here's another thing you don't wanna do for the same reason. Coffee shop research comes up a lot. Lots of people like to go prey upon people in coffee shops. Actually, I was in a coffee shop in New York, probably working on a research project or something, and these two girls kinda walked up to me, and they looked really nervous, and they said, "Hi, can we ask you some questions?" And I thought, oh, this is great. So, they said, "We're students "and we're doing some research." And I said, oh, yeah, I'd love to talk to you. But I think afterwards I did, and then I said, you know, this is great, but you don't know if I really am your customer. You'r...
e just asking me blind. So don't be like that, don't ask people in coffee shops. So who do you ask? You wanna think, where do your people already hang out? So, think about this: people are already spending tons of time online, whether that's on social, on message boards, forums, things like that, so there's tons of places where you can find these people. So any time someone says to me, I don't know who to ask, I don't know where to send this survey to, I say to them, where do your people hang out? So, if you think about Mike, the lawn mowing guy, where does Mike's people hang out? I bet Mike, let's say Mike's from Seattle, and probably there are local little Facebook groups of, like, the mom's group of Capitol Hill, or the family group of whatever. You know what I mean. There's Facebook groups related to this where people of like-minded things or community co-located to share information and things like that. So you could reach out to those groups. Maybe there's like a Seattle family lawn people. Homeowners is what I'm looking for, like, email list, maybe realtors would be great. But think about where the people hang out, or who those people are already connected to. So, niche message boards, blog posts and comments, clubs and in-person. If I was researching fitness, my running thing, I would go find the running clubs, and I would ask those running clubs if they could send a survey out. My running club, we get emails all the time, will you fill out this survey, things like that. So, let's talk about, too, the organizational business. So, she could do the research to send the survey out, which we're all going to do. But you can also do what I would call surrogate research, where you're just out there looking on the internet to see what people are already saying about this topic independent of this survey. So, great place to go, go to Google. Go into incognito mode and just type in whatever you're doing, in her case, organize my business. Immediately, these are all the results that are popular searches, and now you can get a sense of, oh, business cards, paperwork, financials, this, that, and you get a sense immediately. And what did that take you, 30 seconds to do that? So that's a really great exercise to do. And, at the bottom of the Google search results, there's even more happening there. So don't forget things like this, because it's so insightful. Immediately she can see, okay, business, this, that, paperwork, filing systems, and she maybe could start to zone in on one part of organizational stuff for businesses. And then, the actual search results, very, very helpful, especially when you're coming to create your landing page. And then, even things like YouTube. I mean, people forget about YouTube, but it is the place where people go to ask questions. How do I? So much of YouTube is instructional content, and so go to YouTube. How do I organize my business? How do I bake a cake? How do I train for a marathon? How do I make sure my lawn isn't dead or have a better lawn? You will get tons of content. And the same thing, you'll be able to see which are the most popular, which have the most views. Go read the comments too. You will be blown away at the insights you can get. If, you know, you don't wanna do a survey, which you should, but in addition to your survey, don't forget to do this type of kind of surrogate research, where you are out there combing through all the information that exists already, so that you can kinda supplement your surveys with this research, because especially if you look at the comments, or especially if you go to maybe competitor products and things like that, I feel like when people give a review or leave a comment, it's in the heat of the moment, and you're kind of getting that stream of consciousness response, and that's what we're going for. We want to do that, 'cause that's kinda what our survey's doing. We're trying to get that very personal, situational feedback. And so, that's what I feel like the comments on a lot of articles and things like that will give you, 'cause it's in the moment type stuff.
Class Materials
Get Started with Adobe Stock
Ratings and Reviews
The immensely valuable information in these videos teach exactly how to validate, promote and sell product to your target audience. This course is a few years of marketing school nicely wrapped in the perfect course bundle for every type of business from entrepreneur to enterprise. I have a decade of marketing experience and learned new tricks to immediately use. Wantpraneurs will gain all the knowledge needed to get started with their new business idea in clear, do-able steps. If you are in dev, marketing, UX or business, or want to be, I strongly suggest this class to you.
I have taken several CreativeLive courses on how to start a business. This one has some of the best content and practical information on the "what" AND the "how" of validating your products. I highly recommend. The one thing I wish she would have gone into more depth on is how to find people for market research. She covers where to find them, but not enough detail about how to engage them. Even with that missing I would still highly recommend.
The course is really complete and interesting. She shared a lot of useful tools and techniques that can be applied.
Student Work