Wedding Photography
Joe Buissink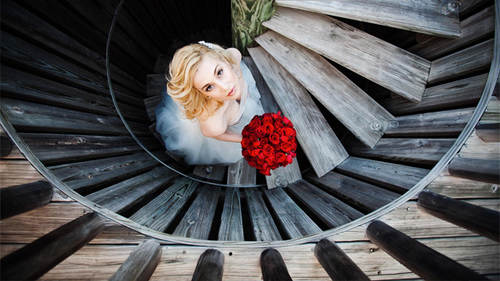 Wedding Photography
Joe Buissink
Class Description
Joe Buissink is coming to creativeLIVE! Joe will show you his award-winning photojournalistic approach to weddings. He'll teach you how to find your own style and bring your own personality out in your images, because the most important thing about photography is who YOU are! Your clients want you for your passion, and Joe will help to bring out the artist in you. Joe will also get into the technical aspects of his business, talking about how he designs his contracts, packages, and prices, and why he designs them that way. Joe is an internationally sought-after wedding photographer who has shot weddings for celebrities including Jennifer Lopez, Jessica Simpson & Nick Lachey, Christina Aguilera, Katharine McPhee, and others, and now on creativeLIVE he'll share the passion, knowledge and skill that makes him such a success!
Class Materials
Joe Buissink - Wedding Contract.doc
Joe Buissink - Wedding Contract.pdf
Joe Buissink - 2012 Packages.doc
Joe Buissink - 2012 Packages.pdf
Ratings and Reviews
Joe, This is a amazing course so much information. I am a wedding photographer that loves your ways. Your self and Dennis Reggie are my favorite photographers. This course is the best. Thank you for sharing all of your great information. God bless you for being such a great person hope some day to meet you so that I can thank you for everything. I look up to you every day and have also read your book wedding photography from the heart. Your a great inspiration to me which makes me love being a wedding photographer from the heart. Thanks again for everything you share. Carlos Zaldivar, New Jersey Carlos Zaldivar Photographers- www.carlos-zaldivar.com
I feel like this course with Joe Buissink is a basket of gems. Several times already I have been tearing up, because Joe is validating each one of us, as artists and professionals. Being ourselves, selling the experience, and knowing what we offer artistically IS enough. Of course we have to do the work, know our craft, and have good business sense...But what has been the most valueable to me is the sense of joy that happens when Joe says something that I have felt myself, him sharing so much with us makes reaching our goals real, because he has been there.... when he said he pitched in Dunkin Donuts and still made it an experience..I cried, I have done that myself. (And booked the client:) I remember wishing I had a studio at the time, but now I think..one day I will! To hear him say he tears up at clients weddings...I do that, and felt so silly, but now I feel proud! This is a morale boost...a shot of joy in my arm. Thank you Joe Buissink for offering up your help and advise and for being so willing to share yourself with us. You are inspiring so many...and Thank you CreativeLIVE!! To anyone who is not sure if they want to purchase this workshop...DO IT!!! It is a gem.
I always feel so grateful to have Creative Live in my life, which, in turn, has given me the opportunity to have this wonderful source of information, Joe is one of them, he made find myself as a person when it comes to dealing with yourself and with the client, he vibrates in every thing that he does, every step from beginning to the end, that is the essence, put your passion in everything you do, we love what we do, It was so touching when he said that he tears up with moments of their clients in their weddings, I do too and I thought it was wrong, show our sensitivity it only proves us that we are human, and we can break barriers created by wrong schemas letting us be who we really are and then we can be free to feel and create, and do what we like to do, thanks JOE, thank you also for all the technical information, is PRICELESS. Your course it was my Birthday present that I give to myself, and I have not regret, thank you.
Student Work