Beginner Drone Photography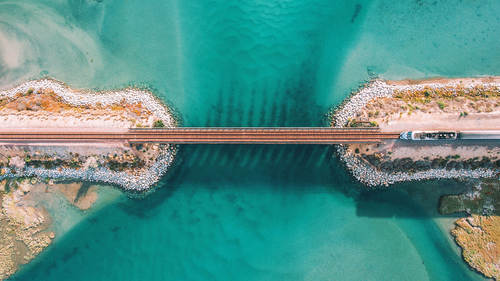 Beginner Drone Photography
Class Description
Did you just get a new drone? Do you have a drone that's collecting dust? Are you wondering what you need to know to get started? Everyone is fascinated with the idea of flying a drone, but there are rules and techniques to learn before you can set up those eye-catching images and videos. Join well-known drone photographer, Dirk Dallas as he introduces you to the world of drones and puts you on the path to mastering the maneuvers and techniques to capture what you want.
This course will explain how to register your drone, the legal world of drones, pre-flight considerations, the DJI Go app as well as drone techniques and camera settings for capturing incredible aerial photos and videos. If you are a hobbyist, a photographer who wants to learn more about drones, or someone who owns a drone but isn't sure where to start then this class is for you.
You will learn:
How to get more comfortable flying a drone
Simple maneuvers to practice that will improve your skills
How to multitask flying your drone and capture what you see through your camera
Setting, techniques, and resources to help you become a comfortable drone pilot
Post-processing techniques, including importing images into Adobe® Premiere®, color correction, and stabilization.
Once you complete this class, opening your drone box won't be intimidating. You'll be inspired to get outside and create beautiful images and videos using your drone.
Reviews
Dirk really did a nice job taking new students thru exercises to gain confidence. The work in Lightroom and Photoshop was helpful, but I wish more time could have been focused on flying or tips. Dirk has presets that he offers. It would have been helpful to see the results using those presets. Looking forward to the free which Drone to buy class and the advanced class
I definitely recommend this course if you are thinking about getting into drone photography looking for the fundamentals. I now feel pretty confident I can get started and that my learning curve will be greatly shortened thanks to the technology available today and a great roadmap of getting started. If you are already started... follow up with his advanced topics... I know I will.
Super class. As a beginner I had little idea what to expect and never got started because of all the talk of people crashing drones right and left and losing a fortune. Dallas made it seem simple. So I bought a Tello beginners drone (great starter by the way), got hooked and am now flying a DJI Mavic Pro 2 and studying for a commercial license. Not sure, this is a great class to start with.