Pricing, Strategy & Business
Jared Bauman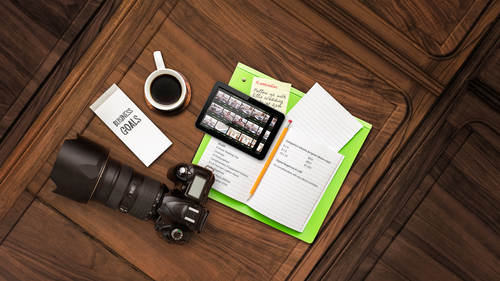 Pricing, Strategy & Business
Jared Bauman
Class Description
Join photographer and business expert Jared Bauman for an introduction to creating, running, and growing a successful photography business.
Throughout this class, Jared will break down the process of starting and running a successful photography business into clear, simple steps. You'll develop a foundation for your business based on your unique skill set, values, and vision as a photographer. Jared will guide you through each stage of an effective consultation with a prospective client and teach you how to approach sales with confidence. He'll also show you how to maximize your profit with effective pricing strategies. You'll learn about the importance of a referral-driven client base and create marketing strategies for attracting and keeping the right client engaged with your brand.
Whether you're just beginning to approach photography as a career or a long-time professional photographer looking to grow your brand, you'll come away from this course with the inspiration and knowledge to create a business that's just as dynamic as your photographs.
Class Materials
Six Figure Worksheet - A La Carte
Six Figure Worksheet - Package
Business Roadmap To Success.
Ratings and Reviews
Eventhough I'm not a photographer I got so much value from this course. The pricing strategies and the concept of specialism apply to any business and made a huge difference in how I get and work with my clients right now. I recommended the course to several of my friends and would recommend it to anyone who's stuck in their business doing things they don't enjoy and gets little money for it. Fantastic job, Jared, thank you!
I'm just so blown away with Jared and this course and his experts that he brought in. It is truly A-Z of running a photography business answering the question what to charge and how to show it to get the most purchases. He spends a whole day on this question. The first day all about you and the "authentic" you so you can attract like minded individuals. The last day, in person consult and sales. This is my first purchase through Creative Live, even though I've watched many classes free during the live taping. I'm so happy I did it. I'm going to watch it over and over again. WELL worth the cost!! My review? PURCHASE NOW while it's on sale!!
I see another reviewer touched base on exactly what I was going to say. I was hopeful this course would discuss portrait photography pricing, and not just wedding photography pricing strategies. Since I don't shoot weddings, the 'packages' discussed was completely invaluable info to me. I can translate the concept, however, but it still would have been nice to know that this course was geared towards wedding pricing etc. With that said, I don't regret purchasing this course and still learned plenty from it. I enjoy Jared's teaching style tremendously.
Student Work