Thanks + Credits
Jared Bauman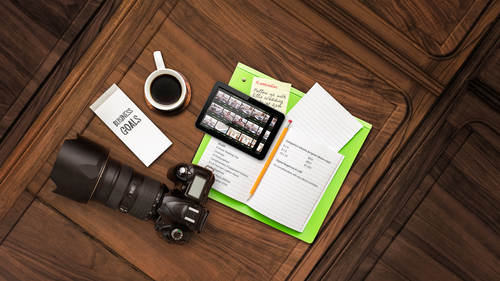 Thanks + Credits
Jared Bauman
Lesson Info
26. Thanks + Credits
Lesson Info
Thanks + Credits
all right. And you know what we love to say? Our thinking is here at Creative Live, and I just want to take a moment to think the Internet audience for being here and because you guys are the reason we are here, all of your participation and your questions, your comments, your interaction with us online continues to make this class grow. And we so appreciate it. And the creative live crew. For those of you who see some of the behind the scene photos and those of you who don't see the behind the scenes photos, we have an amazing, amazing crew that move so many pieces and people around this building to make this workshop happen. And so we have amazing camera ox, technical crews, sound crew. We have off screen chat moderators. We have, you know, p. A s. And we have an awesome awesome A producer as well, Leela. And also Lacey. You guys have been awesome And making sure we're all in our seats on time that cameras are operating. Your sound is heard And making sure Jared is here bringing you ...
this awesome conversation. So thank you so much. The creative life crew for making that all happened. I've got to say it is quite a production. You watch. You guys do such a good job of making it seem like it's, but it is so much that goes on behind the scenes. I thank you because it's been so great to be here and be so supported in the last couple days. Yeah, totally. We're so lucky. All right. Thank you so much to the in studio audience. Trina, Satya, Oliver, Hannah, Genevieve and Julie. You guys have been like an exceptionally amazing, amazing in studio audience. I love seeing how much you have bonded, how much you guys have. Put yourself out there for the entire world toe. Learn from you. And you have to realize that there, right there with you, every single step of the way, the questions you have answered or asked, they have also asked, and you're their voice as well. You represent them. So thank you all so much for being here, traveling from near and far. We appreciate you so much. All right. And thank you so much to Jeff Yoakum and Jason Ayton are amazing special guest speakers over the last three days you guys have inspired us and let us on fire and just shared so much knowledge. And you're absolutely appreciated in in all of this content. So thank you. Thank you so much. All right. And last but not least, sir. Thank you, Jason. You have just been Absolutely He just called me Jason. Jared Jared urging. Doing away with You want to say? I told myself you said hey would go into the bus for me if you need it. So you know what? Consider it now. I can you know any mess if I have this segment and will be Thank you so much, Mr Bombing for being here for inspired when you traveled far. You have given up so much of your knowledge. All of you know, your professional like things that you have learned around your journey. And you've just given to the entire universe right on this information. So thank you. Thank you. Thank you for being here and giving to creativelive. So it is my pleasure
Class Materials
Six Figure Worksheet - A La Carte
Six Figure Worksheet - Package
Business Roadmap To Success.
Ratings and Reviews
Eventhough I'm not a photographer I got so much value from this course. The pricing strategies and the concept of specialism apply to any business and made a huge difference in how I get and work with my clients right now. I recommended the course to several of my friends and would recommend it to anyone who's stuck in their business doing things they don't enjoy and gets little money for it. Fantastic job, Jared, thank you!
I'm just so blown away with Jared and this course and his experts that he brought in. It is truly A-Z of running a photography business answering the question what to charge and how to show it to get the most purchases. He spends a whole day on this question. The first day all about you and the "authentic" you so you can attract like minded individuals. The last day, in person consult and sales. This is my first purchase through Creative Live, even though I've watched many classes free during the live taping. I'm so happy I did it. I'm going to watch it over and over again. WELL worth the cost!! My review? PURCHASE NOW while it's on sale!!
I see another reviewer touched base on exactly what I was going to say. I was hopeful this course would discuss portrait photography pricing, and not just wedding photography pricing strategies. Since I don't shoot weddings, the 'packages' discussed was completely invaluable info to me. I can translate the concept, however, but it still would have been nice to know that this course was geared towards wedding pricing etc. With that said, I don't regret purchasing this course and still learned plenty from it. I enjoy Jared's teaching style tremendously.
Student Work