Creating Concepts
Forrest Mankins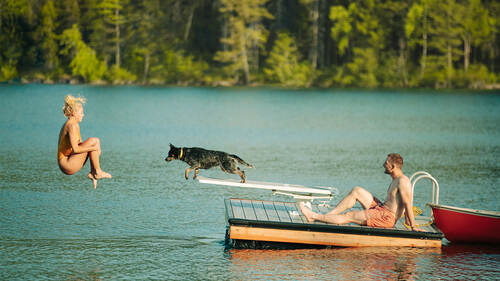 Creating Concepts
Forrest Mankins
Lesson Info
6. Creating Concepts
Forrest explains how taking the time to write down brief outlines of your ideas can help you come back to photography with a new passion and direction.
Lesson Info
Creating Concepts
So, this is the most important thing to me. So we go back to the burnout. I was in the middle of that and I'm asking myself these questions. What if I could shoot anything? Like what would I do? And I thought, if I had exactly the right location that I wanted, the perfect light, props, model, everything, what would I actually do? So I challenged myself to think of just one photograph that I would make if I had everything going for me and I just wrote it down. And I wasn't thinking about what I could shoot right then in the wintertime in the Rocky mountains, but just anything. And I keep saying it, but anything is the key word for this exercise. It removes all limitations. It puts us into a mindset of control. And to me it implies this separation from reality which is important because I think when we're facing a burnout, or feeling challenged in general, we often feel as maybe we're not the one steering the ship. So after I thought of that first photo which was someone sitting sideways...
in a canoe, I thought of a variation, someone standing in a canoe. And obviously this is nothing super groundbreaking, right? But when you're faced with burnout, and kind of questioning everything to get any piece of ground back really feels like a big deal. And to me it felt like hope. So I started this list with all of the ideas I could think of, and I'm still doing that. If I see a location, or a certain type of light, anything that I think is cool, I just write it down. And I don't put any pressure on myself to decide if it's worthy or anything at all in the moment. The thought kind of is, if I feel compelled to write it down then maybe there is some potential there. The other plus of having a list is that you can go back at any time and review. There's no worry about forgetting anything. And if something is still appealing to you in a day or a month, then maybe it's worth pursuing. We're prone to doing the same things over and over. So keeping a list like this can give us direction and assignment. And from there we can go and pick what sounds best that day and make it happen. And I think of it like this, maybe you pick an idea that demands a sunny day and you go out and then the weather turns. I know that I've written down ideas that demand sunshine, and I have ones as well, that need rain. So when I'm feeling lost, having this list gives me something to reference. Whether it's a note on your phone or a little notebook you keep with you, taking the time to just write down brief outlines of your ideas can help you come back to photography with a new passion and direction.
Ratings and Reviews
A lot of philosophical insights but not much of practical tips to use! I love Forrest Mankins photos and youtube channel. I signed up for his workshop to get a bit more of an insider perception, which he delivered in his own style and which is great. However, at the end of the workshop, I have a hard time to really feel like it worth it. Maybe I was expecting too much of technical, really hands on tips. The whole thing is good overall, don't get me wrong but not as much useful as expected.
Creating a Moment Overall, this workshop had a ton of great insight into Forrest's process before and after creating an image. I learned a lot and really enjoyed the points he touched on with working with models and teams. I never had a workshop go into these sort of important details that forgotten at times. I wish the workshop had more "in the field" video content as it tended to get a bit cumbersome watching Forrest talk at the camera over and over again but regardless I definitely learned a lot and would purchase this workshop again in heartbeat.
Student Work