How to Create an Animated GIF in Photoshop®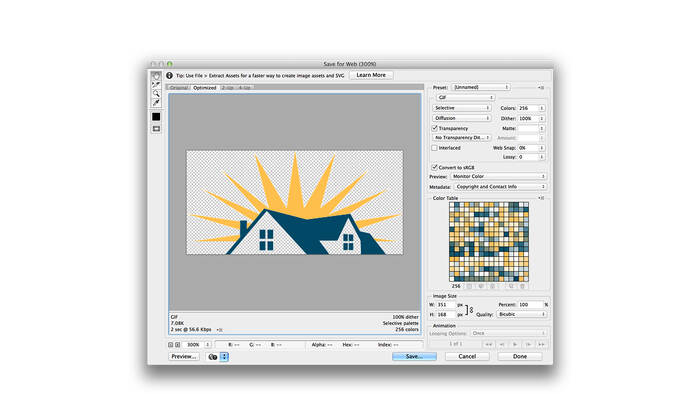 Lesson Info
Creating Animated GIF from Layers in Photoshop®
GIFs are a lot of fun and you'll learn how to create one and what they are used for in How to Create an Animated GIF in Photoshop® with Jason Hoppe.
GIFs can be static or animated and are most-commonly used to display images and graphics on websites and mobile devices. In this class, you'll learn how to create animated GIFs in Photoshop® that are easy to build and is widely supported on all devices.
Software Used: Adobe Photoshop CC 2014.2.2

Reviews
My first course with Jason Hoppe - very entertaining, dry wit, clearly knows his stuff. That said, this course was pretty thin on materials - a few great tips on Photoshop but, realistically, it feels like it was just pulled from a larger course for the money. I come from a background making animations (mostly advertising) in Fireworks and am transitioning to the Photoshop environment due to the lack of Adobe support going forward, so I came in knowing a lot of the basics he covered; I think if you were a real beginner, you might be a little lost as he assumes familiarity with the program, and if you were a little more advanced, would leave wanting more (eg, info on shrinking file sizes, tweening, etc.) as well as more through explanations of the process. Overall, I enjoyed it, and learned 2-3 things I didn't know before about Photoshop in general, but do have trouble recommending, as it's neither for true beginners not more advanced animation folks. Will definitely try Jason again in another context though.