How to Fulfill Reader's Expectations
The Reader Expects to Feel Something, Always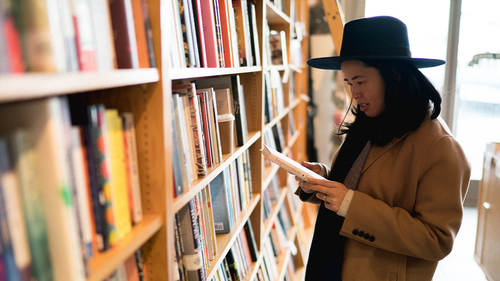 How to Fulfill Reader's Expectations
The Reader Expects to Feel Something, Always
Lesson Info
The Reader Expects to Feel Something, Always
The reader expects to feel something, from the first sentence to the last. And yes, I mean feel something from the very first sentence, they never don't feel anything, they don't feel the same thing all the way through, all the way to the last sentence. Now this is something that I go into in much greater detail in my other CreativeLive course, how to get emotion onto the page. But let's talk about it here relatively quickly. So when I say that all meaning and all emotion comes from that third rail, what we're saying is is that actually is your story's narrative through-line. And in know you guys have probably heard like what's your narrative through-line, and people think well the narrative through-line is the plot. Could not be less true. Narrative through-line is this third rail and if you want to think of it as narrative, it is literally the narrative that your protagonist tells herself as she's making sense of what's happening and what she should be doing. And we need to be feelin...
g this. And the reason we need to be feeling it is because all story is emotion based. If we're not feeling we're not reading. The minute we're not feeling we put the book down. We are not reading. Watch when you're reading. Watch what happens when you're reading and that feeling goes away. And what a lot of people do at that point, this is a little tiny PSA, just a tiny Public Service Announcement. When that happens to you, like if you're reading forward and you've got that oh, I really love this book, and then it starts to flatline and you're not feeling anything and you realize you're never gonna feel anything again, you truly, you have permission, to stop reading, put it aside and pick up another book. You do not have to finish it to the end. Just saying! So what are we feeling? We are feeling what the protagonist feels in the moment on the page. It is right there. It is not for the reader to figure it out, it's not for the reader to guess. It is right there on the page. That is what we come for. That is that, think of it this way, your protagonist and your reader, it's like a Vulcan mind-meld. What they're seeing, what they're feeling, so is the reader. That is, as we said earlier, they've done those functional MRI studies showing when you're lost in a story the same areas of your brain light up as would light up if you were doing what the protagonist is doing. You really are there. You are experiencing what they are experiencing. And guess what, you can't do that unless they are actually experiencing it on the page. But let's dive a bit deeper here, because the question is how do you get that onto the page now. What does that mean? Does that mean you're supposed to tell the reader what the protagonist is feeling? Like no, that's definitely not what you're supposed to do.
Class Description
We're hardwired to come to every story tacitly asking one question: what am I going to learn that will help me make it through the night? We're looking for inside intel on how to best navigate the unpredictable, scary, beautiful world we live in. As a result, there's a set of specific unconscious expectations readers have for every story — expectations that have nothing to do with the surface plot or how beautifully the story is written. By decoding your reader's hardwired expectations – and how to meet them -- you'll be able to create a story that will rivet readers from the very first sentence.
In this session you'll learn:
The truth about the writing myths that are holding you back, and why story trumps beautiful writing every time.
What it is that actually hooks and holds readers, and how to create the underlying foundation from which a riveting story organically springs.
One by one, the specific expectations that readers bring to every story, which together create a set of guidelines that will help you keep your story on track.
Why, as a storyteller, you are one of the most powerful people on the planet.
Reviews
I appreciated the differentiation between plot and story. Inspiring and usefull throughout. Thanks Lisa.
I appreciated the differentiation between plot and story. Inspiring and usefull throughout. Thanks Lisa.
I loved this class. I'm reading Wired For Story at the same time, and this course is a great way to introduce and somehow simplify the concepts before digging deeper and going into more detail in the book!