Cae Study - Why Are Zebras Black and White Striped
Chris Weston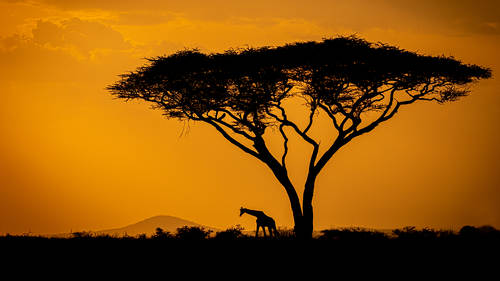 Cae Study - Why Are Zebras Black and White Striped
Chris Weston
Lesson Info
6. Cae Study - Why Are Zebras Black and White Striped
Lesson Info
Cae Study - Why Are Zebras Black and White Striped
knowing your subject lets you get beneath the everyday surface of things. It helps you to see the deepest story, the more interesting story to show you what I mean. Let's go back to my opening question. Why a zebra is black and white striped when they live in a grassy savannah? Because really, on the surface of things, that makes no sense. Take a look at the top left corner of this image. Can you tell what part of a zebra that is unsure? And let me ask you a slightly different question. Would you be prepared to bet your life literally on what part of his ever that is? I'm guessing your answer is no, and that's house ever Camouflage works. Observe a herd of zebras and your notice. They rarely standstill. They're constantly moving. Now that movement causes the stripes to mingle emerged to the extent it's impossible for a lion to tell where one's ever starts. On another one ends. In other words, it cannot distinguish the attack point, and there is no lion in its right mind that will charg...
e into a herd of zebras unless it knows what it's aiming for because it will be killed or mortally wounded. Zebra striping is one of the most effective forms of camouflage in Africa. Now, on the surface, herd of zebras is simply that her two zebras. But the deepest story is camouflage. I'll let you decide which is the more interesting.
Ratings and Reviews
Perhaps the style of presentation and simple, short, and direct messaging does not "jive" with some; but others may really love this. Yes the production of each episode is stylized and perhaps a bit formal (like a TV Show?), but there is something to be said about it. Perhaps this is not meant for professional photographers? I think of myself as decent amateur / high level photographer. I found lots of great nuggets of wisdom and inspiration from this. Especially when I an in a rut for creativity. Yes I have heard all these concepts and ideas before. BUT it is always great to hear and see a different way of presentation and voice. Please do NOT take the naysayer reviews as the end all. You should judge for yourself and watch a few episodes. If the style and content click for you, I would highly recommend this course.
While I am perhaps more advanced in my photography then this course. It is always great to be able to go back to fundamentals and remind ourselves of the basic principles, and even camera function. I thoroughly enjoyed this course and Chris's other. It is a great motivational jumpstart when lacking fresh creative idea's.
Thanks a lot to mr. Chris Weston This course is great and It is a 🌟 🌟 🌟 🌟 🌟 course for me. Beside the other course ( mastering the art of photography ) both courses are Complementing to each other and highly recommended.
Student Work