Adobe® Photoshop® Camera Raw: Instant Image Special Effects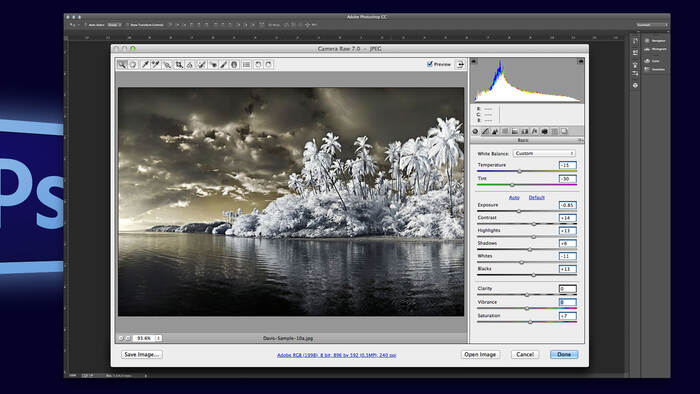 Learn from Jack Davis the quick and easy "Wow" techniques behind creating special photographic effects like luscious high key black & whites, turn-of-the-century hand tinting, "instagram" cross-processing and antiquing, and even changing depth of field - all done with the latest Adobe® Camera Raw - quickly and easily - without ever using a single Layer! Also see how to create invaluable Presets and perform Syncing tricks to quickly apply these enhancements to multiple images at once to dramatically increase your productivity.
Software Used: Adobe Photoshop CC 14.2

Reviews
Very useful for me. I guess it depends on what you are doing. I imagine I will be reviewing this many times, as there is so much good stuff in here.
Wish I had read these reviews before purchasing. Not what I had in mind, lots of lightroom use for effects I would never use.
such a wast of time.