Portrait Photography Fundamentals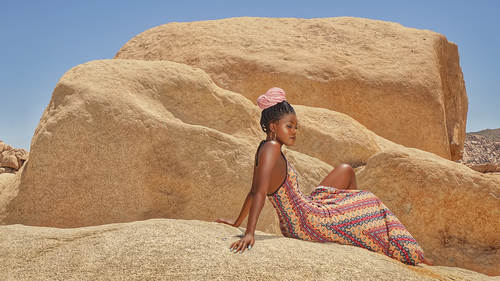 Portrait Photography Fundamentals
Lesson Info
Photos Don't Always Follow the Rules
So here's some photos that work but don't really follow the rules, okay. And so here, again, you see the shape that they're in, but really this comes out, pops off, is my use of lighting. And so because here's, because actually, here's the situation that I was in. This is in the Sony store, and it was raining so I had to do something. And so because of my lighting skill, I can create a shape, a clean shape for them. Okay, and we're going to show you how to do that later in the course, so stick around if you're interested. Okay, and so. And there here's another one where I'm using kind of highlight and shadow columns, or in this case it's the bamboo trees. But you can see behind her, there's some elements that are kind of above her head, but the reason why she pops off is because of the lighting there, and you kind of see that repetition of highlight, shadow, highlight, shadow. And then on her, you also see highlight, shadow, highlight, shadow. So that repetition of idea helps you focus...
on her, and plus she's just wearing that red, boom, she's going to pop off. And you don't really notice those elements behind her head. Here again, I have lights, which can be distracting. But, if you use a shallow depth of field lens, then you can kind of blur those out, and it actually becomes a nice background, instead of a distraction. But you have to use a shallow depth of field lens. Here, there's a lot of things going on behind her. But, this happened because of post processing, which I'll show you a little bit later, where I made everything dark behind her, but had a little texture where you can see her. But because she's wearing that red dress, boom, she just pops off, you're going to notice her immediately. But, there's actually a lot of distracting elements behind her, but because of the way I post processed it, it made it all work.
Class Description
Want to be able to go into any situation with your camera and have the confidence to know you'll get the shot? Award-Winning photographer Scott Robert Lim goes in-depth on the four foundational elements you must conquer if you want to develop your creativity and style.
Scott will give you the guidelines you need to master:
Lighting
Posing
Composition
Post-Processing
Once you master these fundamentals of portraits, you free up your mind to get creative and ultimately get the shot.